Showing 1 to 10 of 148 used vehicles that match your search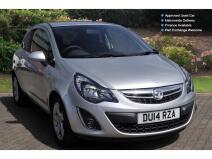 Year: 14/14 Reg
Mileage: Enquire
Colour: Aluminium/Silver Trans: Manual
Fuel: Petrol
Body: Hatchback
Quote Reference Number: 059-506710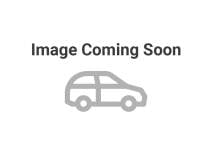 Year: 14/14 Reg
Mileage: Enquire
Colour: White Trans: Manual
Fuel: Petrol
Body: Hatchback
Quote Reference Number: 0KV-505661

Year: 14/14 Reg
Mileage: Enquire
Colour: Aluminium/Silver Trans: Manual
Fuel: Petrol
Body: Hatchback
Quote Reference Number: 060-40140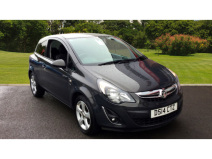 Year: 14/14 Reg
Mileage: Enquire
Colour: Grey Trans: Manual
Fuel: Petrol
Body: Hatchback
Quote Reference Number: 081-67883
Key Features
Air Conditioning
Metallic Paint
Alloy Wheels
CD Player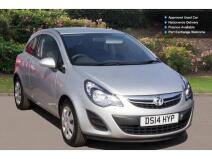 Year: 14/14 Reg
Mileage: Enquire
Colour: Aluminium/Silver Trans: Manual
Fuel: Petrol
Body: Hatchback
Quote Reference Number: 0CV-503599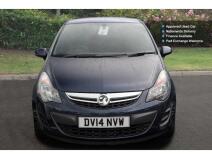 Year: 14/14 Reg
Mileage: Enquire
Colour: Blue Trans: Manual
Fuel: Petrol
Body: Hatchback
Quote Reference Number: 053-67893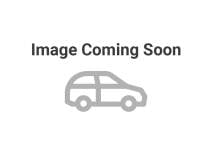 Year: 14/14 Reg
Mileage: Enquire
Colour: Black Trans: Manual
Fuel: Petrol
Body: Hatchback
Quote Reference Number: 056-509438

Year: 14/14 Reg
Mileage: Enquire
Colour: Blue Trans: Manual
Fuel: Petrol
Body: Hatchback
Quote Reference Number: 068-5775
Please call our advisors for more great deals.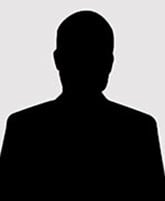 Keith Sullivan, General Manager
Key Features
"What a stunning example of this car we have here to offer you. This Corsa Design is finished in Blue Metallic with a Black Cloth Interior. The features of this vehicle include Remote Central Locking, Radio CD player, Electric Windows and Air Conditioning. For your peace of mind, this vehicle has undergone an Approved Used Vehicle Check. We strongly recommend viewing and test driving this vehicle. We are happy to accept part exchange."
Key Features
Air Conditioning
Metallic Paint
Cruise Control
1 Owner
Full Service History
CD Player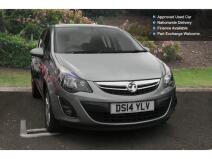 Year: 14/14 Reg
Mileage: Enquire
Colour: Aluminium/Silver Trans: Manual
Fuel: Petrol
Body: Hatchback
Quote Reference Number: 058-600850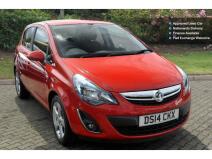 Year: 14/14 Reg
Mileage: Enquire
Colour: Red Trans: Manual
Fuel: Petrol
Body: Hatchback
Quote Reference Number: 059-506733
Used Vauxhall Network Q cars
We offer a diverse range of the most popular Vauxhall models available, including the Vauxhall Corsa, Insignia and Astra and you are guaranteed a great price, a range of payment plans and nationwide delivery on any used car you buy from Bristol Street Motors.
You also get extra benefits when you buy a used Vauxhall Network Q car. A car can only carry the Network Q badge if it has undergone a thorough multi-point check which includes a test drive, checks on every major mechanical component, checks on all safety and security, Final preparation of your vehicle and inspection of all interior and exterior features. Vauxhall Network Q also offers a range of warranties: on cars under 7 years old and having done under 70,00 miles they have warranties available for up to 60 months, while cars under 3 years old and that have done under 30,000 miles now come with a 3-year warranty. This covers all mechanical and electrical components with vehicle value as the claim limit, backed up by Network Q. Network Q also provides 5 days of free insurance to allow you to drive your car straight away and a 30 day exchange to make sure you are completely satisfied with your car.
Getting you the best used Vauxhall
At Bristol Street Motors we aim to help wherever we can when you buy a new car from us. We do this by providing you with top quality customer service which you'll be able to benefit from when you make an online enquiry, call a member of our sales team or visit your local Bristol Street Motors.
See a car you like? To find out more information click on the image of the car or on "more information".