---
DS 7 CROSSBACK LA PREMIÈRE
---
The Limited Edition model that's stylish, advanced and refined
We are offering an exclusive version of our first SUV, DS7 CROSSBACK, a car that's designed and built in France. If you're dreaming of one model that embodies your taste for style and innovation, look no further than DS7 CROSSBACK La Première. It's as refined as it is technically advanced.
The future of SUVs is here
Buy a car that's truly ahead of its time
Be first behind the wheel of the limited edition DS7 CROSSBACK La Première. This special model will be available from March 2018. If you're interested in being one of the first to own the DS 7 CROSSBACK La Première, fill in your details here and we will keep you up-to-date.
---
CHARISMA BY DESIGN
---
The DS 7 CROSSBACK is designed to stands out from the crowd. Striking design features include: - An upright front for a strong, distinguished appearance, qualities that are enhanced by DS7 CROSSBACK's ribbed bonnet. - The gloss black front grille with our distinctive DS Wings motif that merges seamlessly with our signature of spectacular lighting (DS Active LED Vision and vertical LED daytime running lights). - The 20 inch 'Paris' alloy wheels with the DS emblem and exclusive La Première badges. - An elegant finish in Artense Grey, Pearl White or Perla Nera Black

Looking like pieces of jewellery, the LED lights at the front illuminate as soon as DS7 CROSSBACK La Première is unlocked. The light is crimson then swivels through 180° providing a new signature that's bewitching and unique. The rear lights also contribute to DS7 CROSSBACK's strong identity. Employing full LED technology they appear 3D to create the visual effect of scales. It's a new feature that we think stands out because it's so cool.
---
AN EXQUISITE INTERIOR
---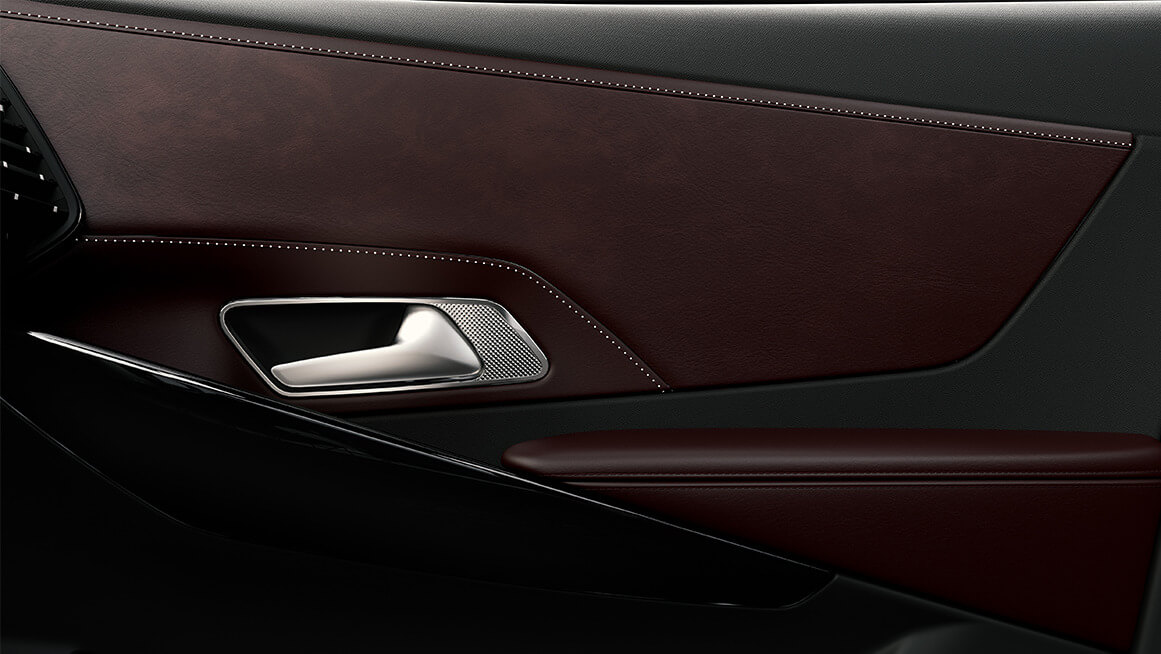 Craftsmanship
Quality and craftsmanship ooze from every pore of DS7 CROSSBACK La Première's Nappa leather upholstery. Its exclusive DS Inspirations interior is clad in deep Art Rubis coloured hide, from steering wheel to seats.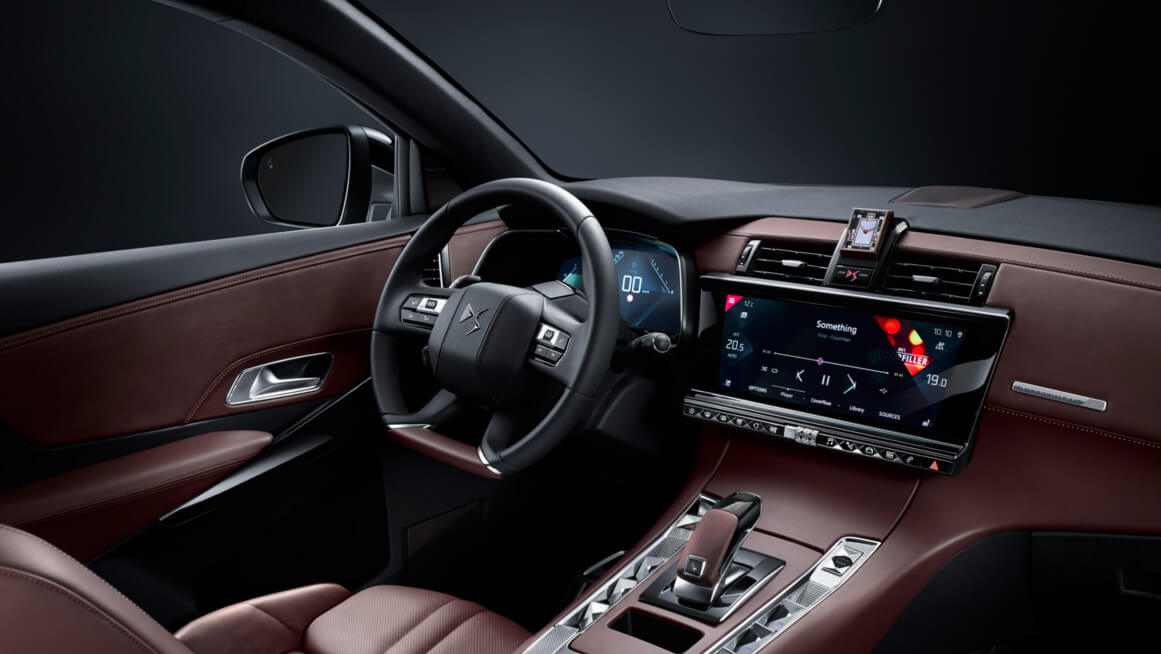 Inspired elegance
Each material and detail of the DS Inspirations interior is carefully chosen and crafted
Our master craftsmen meticulously cloak the cockpit's surfaces with quality materials. The delightful BRM R180 timepiece, 12 inch HD touchscreen, ambient interior lighting and FOCAL Electra® HiFi system add to the sensation of tranquility.
---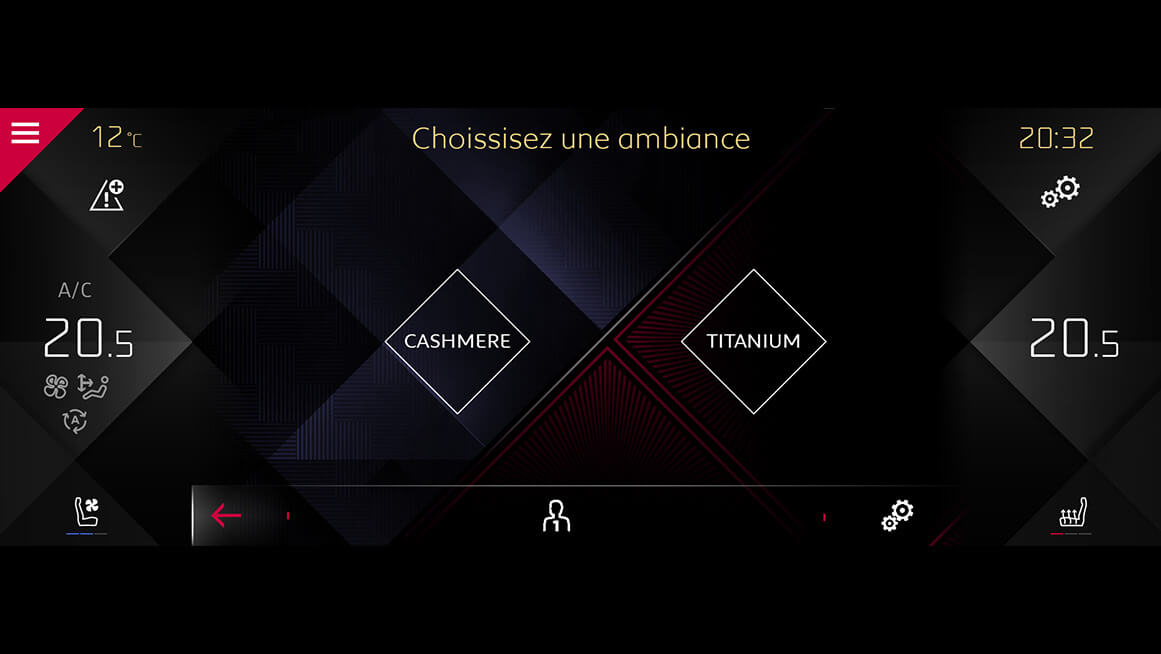 Ambient interior lighting
Our ambient interior lighting means DS7 CROSSBACK La Première welcomes you with a Carmine Red tone. You can also personalise the feel of the interior by selecting the lighting of the door handles as well as its intensity.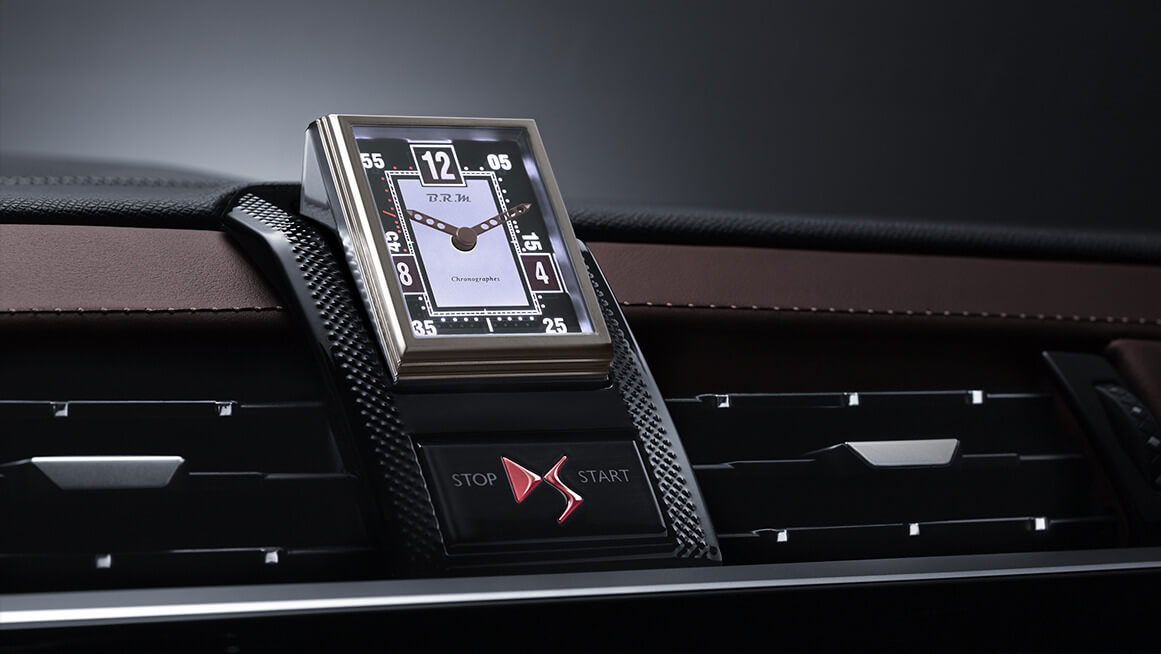 Exclusive revolving branded B.R.M. watch
We are extending our partnership with BRM Chronographes. For DS7 CROSSBACK, the premium French watchmaker has come up with an exclusive timepiece: the R180.
This sits on the dashboard but is hidden by a cover until you start DS7 CROSSBACK. At that point, the cover unfurls to reveal the timepiece in all its glory. The R180 is connected to the vehicle's electronics so the hands automatically move to the correct time. When the ignition is turned off, the timepiece disappears beneath its cover again.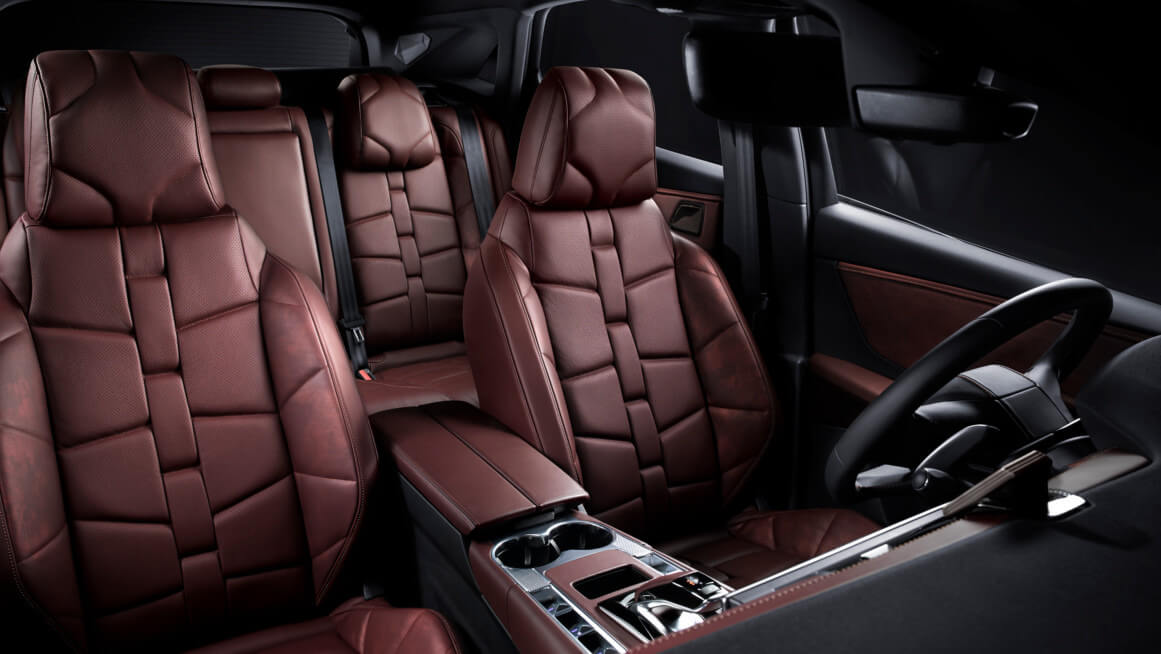 Art Rubis Nappa leather seats
The watchstrap design of the Art Rubis coloured Nappa leather seats is accentuated by the 'pearl stitch' seams. This know-how was developed specifically for us by our master saddlers.
REGISTER YOUR INTEREST USING THE FORM BELOW
Enquire