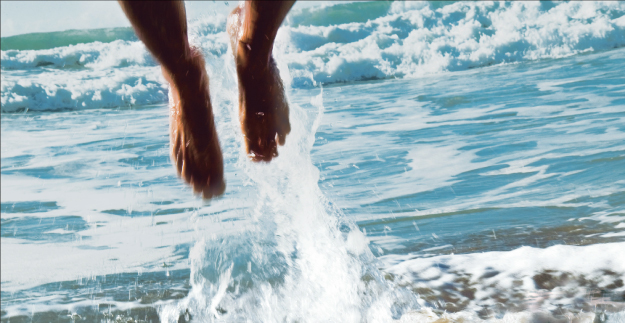 Want a plan perfectly suited to your needs?
A Ford warranty for 3, 4 or 5 years - choose the one that's right for you!
As you know, your car comes with a 3 year/60,000 miles Classic warranty so if you plan on keeping your vehicle for up to three years then you can be assured of peace of mind motoring knowing your car is protected against any defect relating to material, fitting or manufacturing fault. But what if you plan on keeping your car for longer than 3 years, or you are a high mileage driver? Wouldn't it be nice to have the reassurance of an extended manufacturer warranty? After all, driving without a warranty is like driving without brakes: fine while you're happily motoring along but disastrous as soon as something goes wrong. And then it's too late to do anything about it.
That's why Ford Protect Classic 4th and 5th year warranty extensions have been designed - for just that purpose. You can choose the protection you need, with warranties that suit:
• the way you use your car
• the distances you drive
• the importance to you (or your business) of having your car on the road at all times
• and, of course, your budget!
What's more, if you do decide to sell your car before the warranty expires, any unexpired warranty period can be transferred to the next owner, making your car a more attractive buy – with a potentially higher resale value – than one without a Ford Protect Extended Warranty. So, whichever length of warranty you opt for, you don't need to worry about unexpected repair bills; can enjoy several years of carefree driving and you could recoup your costs all over again.
When can I buy?
Ford Protect Extended Warranty Plans can be purchased any time up until the vehicle's first date of registration.
One-off payment
A one-off flat payment means that unexpected repair costs won't blow a hole in your budget. Ford Protect will cover the costs and you'll be back on the road as soon as possible, with your finances running as smoothly as your car! Take a quick look below at the benefits a Ford Protect Classic Warranty extension can offer:
• Cover against the cost of repair or replacement of defective parts, or to repair a material, assembly or manufacturing defect recognised by Ford
• Reassurance that any such repairs will be carried out by Ford Authorised Dealers using genuine Ford parts
• Protection against unexpected repair bills
• We ensure your peace of mind can continue long after your original warranty expires giving you several years of carefree driving
Transfer of Warranty to new owner
If you do decide to sell your vehicle before the warranty has expired then the good news is that an extended warranty should enhance the car's resale value. A quick phone call to Ford Protect Customer Service on 03702 416726 (Option 2, Option 2) is all it takes to update the new owner details.
As we know, all warranties have some exclusions and items that are not covered. We have listed the key elements below but please refer to the link below for details of the full terms and conditions.
What's protected and what's not
Ford Protect is an extension of the one year unlimited mileage warranty and covers:
• Engine
• Transmission
• Catalytic converter
• Front axle
• Rear axle
• Steering
• Braking system (excluding brake pads, brake discs, brake shoes and brake drums)
• Air conditioning
• Heating
• Ford audio systems (if factory-fitted)
• Airbag
• The entire electrical system including engine control, central locking, ABS, electrically adjusted seats and all other components making up the electronic safety and convenience system factory fitted to your car
Exclusions
• All wear and tear parts and labour to replace these parts
• Damage to vehicles that have been neglected, modified or used for racing or rallying
• Bodywork and paint repairs, repairs to glass, upholstery and interior trim

Your Details