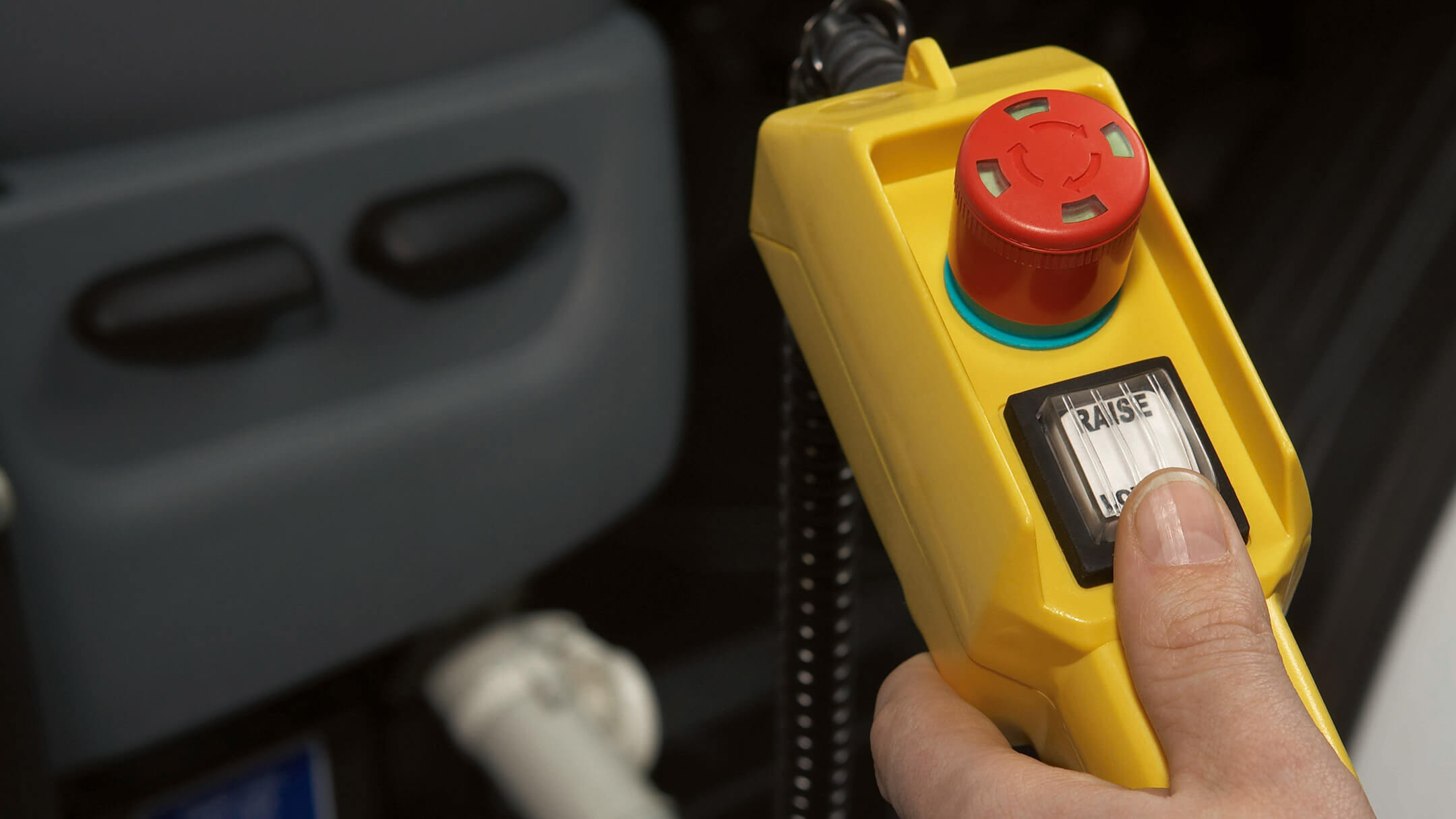 Remote wander lead handset
This plugs in to the socket below the driverís seat to give you assured and easy control when side-tipping.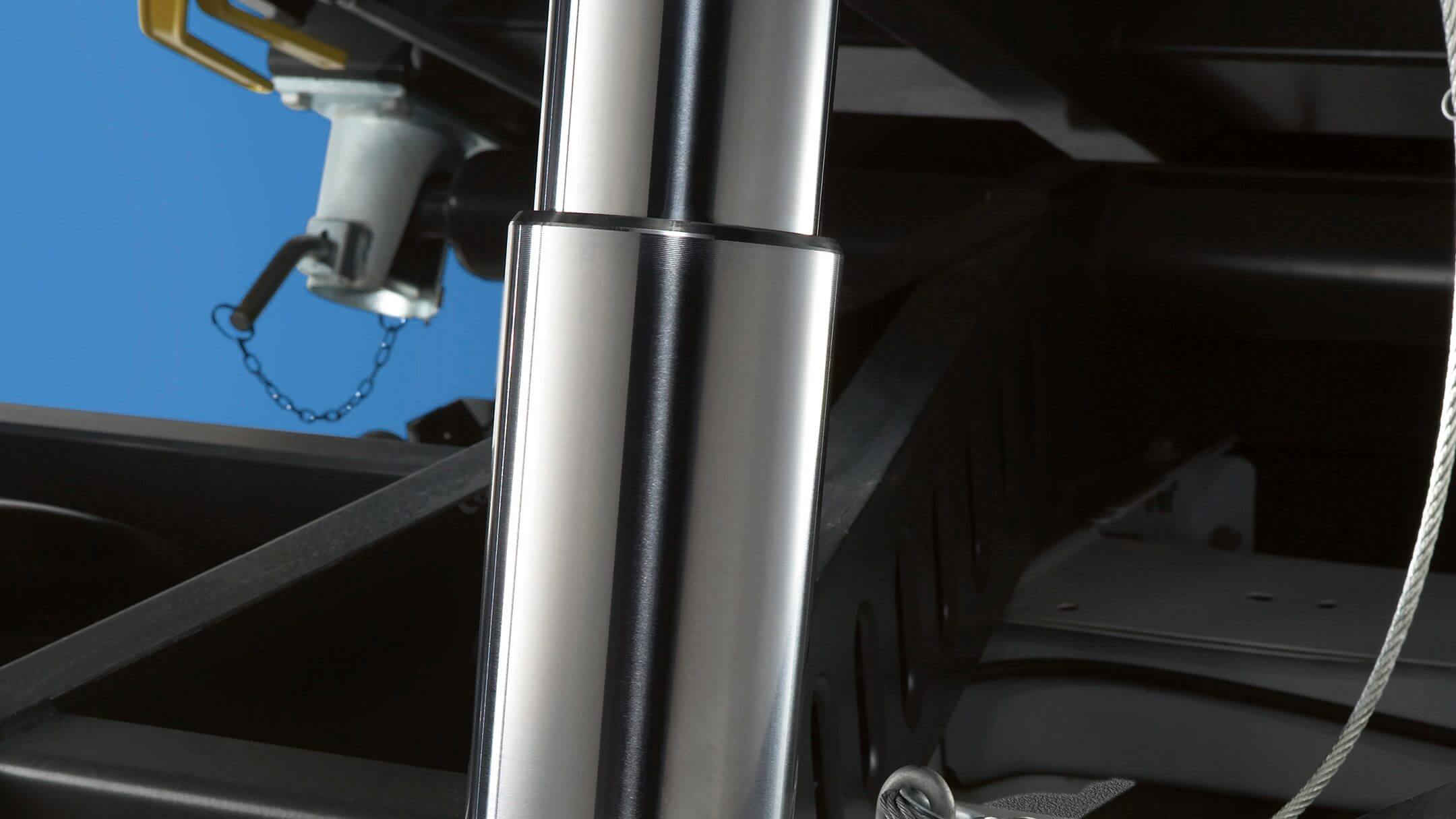 5-stage chromium plated ram
Mounted in a durable steel gimbal, complete with shock absorbers and electrical limit switches to control the tipping angle.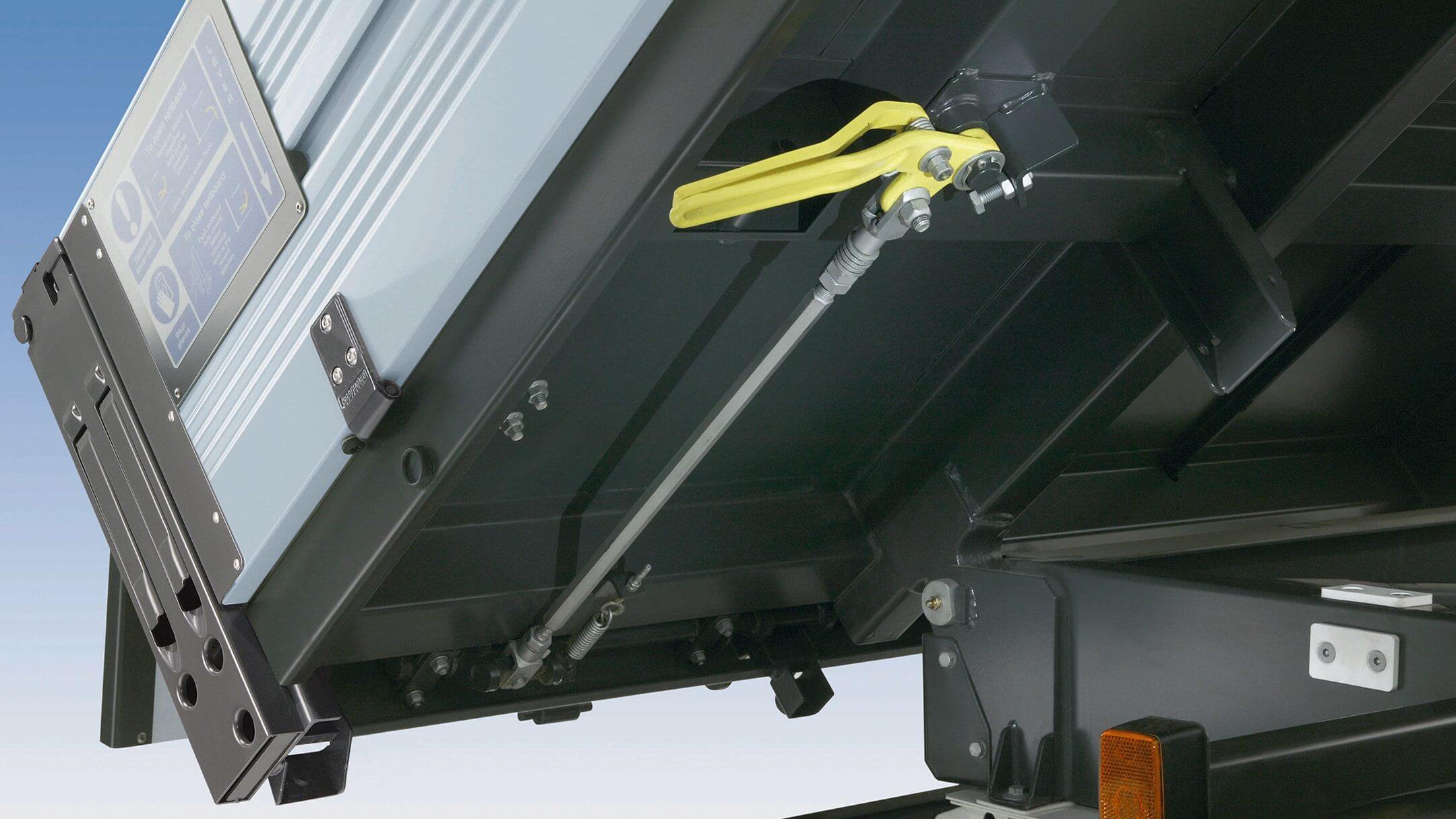 Dual mode hinged tailboard
Use the side-mounted remote lever for a top-hinged operation, or the pillar latches for a bottom-hinged operation.