Quick & EASY CHARGING
To enjoy the full driving capability of the all-new PEUGEOT e-2008 compact electric SUV and its 193 mile range WLTP, a number of charging options are available, at home or using public ev charging stations. You can programme scheduled charging using the smart navigation screen or the MyPeugeot® app. This system also lets you start charging at any time and check battery levels.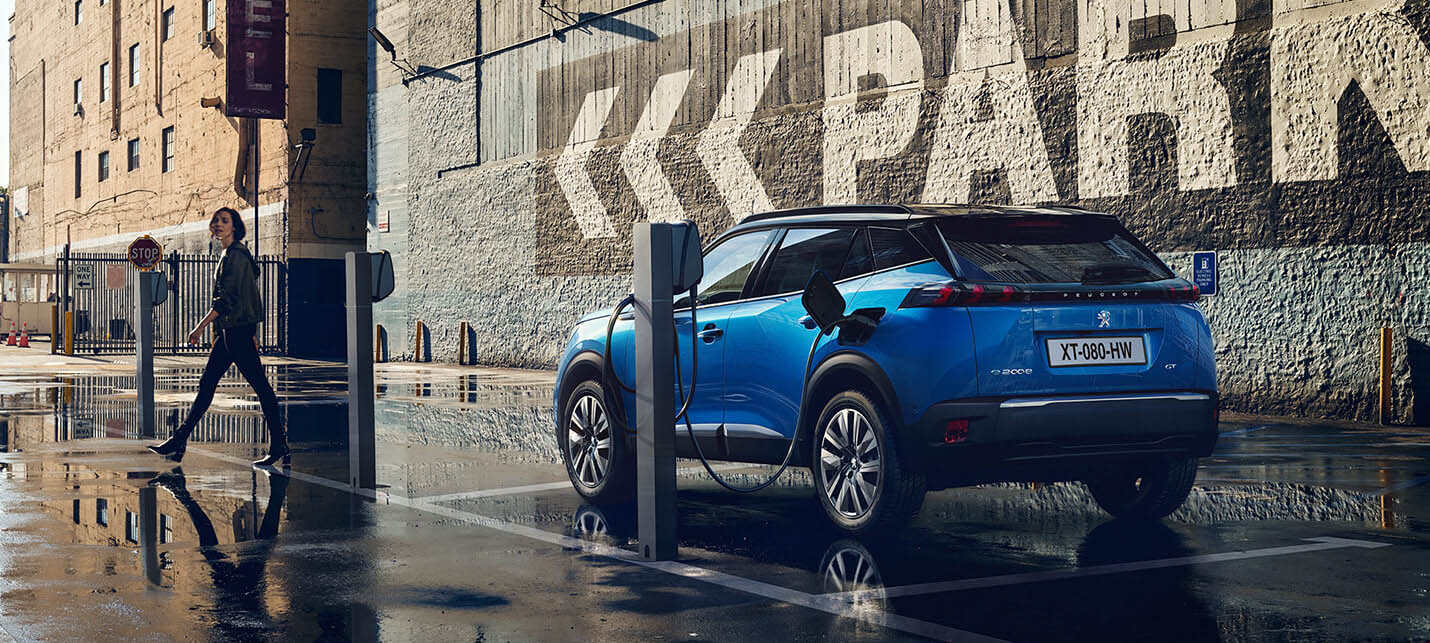 Charging from a domestic plug
The all-new e-2008 SUV charges using a classic domestic plug in 20+ hours for a complete charge.
Rapid Charging At A Public Terminal.
Charge your all-new e-2008 SUV more quickly and safely from a dedicated charging point which takes approximately 8 hours for a full charge. Government subsidies in the UK are available to support this*
Accelerated Charge At Home.
You can obtain 80% of the vehicle charge in 30 minutes** from a 100kW charging station. Rapid chargers can be found at most motorway service stations and are being progressively installed across the UK.
*Click here to discover more. **The charging time may vary according to the type and power of the charging station, the outside temperature at the charging point and the battery temperature