DS 3 CROSSBACK
THE LUXURY COMPACT SUV
DS 3 CROSSBACK is the luxury compact SUV, combining refinement and advanced technology. With its striking design, DS 3 CROSSBACK stands out as modern, sophisticated and elegant.
DS 3 CROSSBACK EXTERIOR
DS 3 CROSSBACK is identifiable at first glance as a premium, compact SUV, with its moderate length of 4.12m, broad on-road stance and large wheels (690mm, 18''), as well as its ground clearance. At the front, the DS WINGS form a finely chiselled setting for the sculpted, vertical lines of the emblematic DS grille. The DRLs (Daytime Running Lights) with their pearl-like vertical LEDs and the tapered headlights of the DS MATRIX LED VISION system (see page 6) suggest a contemporary edge and performance. An impression reinforced by the wide ribbed horizontal bonnet.
DS 3 CROSSBACK INTERIOR
A celebration of Parisian luxury, DS 3 CROSSBACK's interior remains faithful to the DS style philosophy: personalisation. Choose your interior ambiance from five DS Inspirations, each with its own distinct character.
The ultimate aspect of the personalisation process is expressed with the five DS Inspirations: DS MONTMARTRE, DS BASTILLE, DS PERFORMANCE Line, DS RIVOLI, DS OPERA and for the ultimate expression with La Première limited edition. These Inspirations mix and match colours and materials inside and outside the car, to meet individual tastes and requirements.
The Inspirations set their stamp on the interior styling for a chic, modern result, featuring grained or full-grain Nappa leather with an 'Art Leather' finish, top-stitching in a pearl or diamond pattern, braided textiles, Alcantara®, a steering wheel fully upholstered in full-grain leather including the airbag cushion and chrome trim features with a Paris Hobnail guilloche design.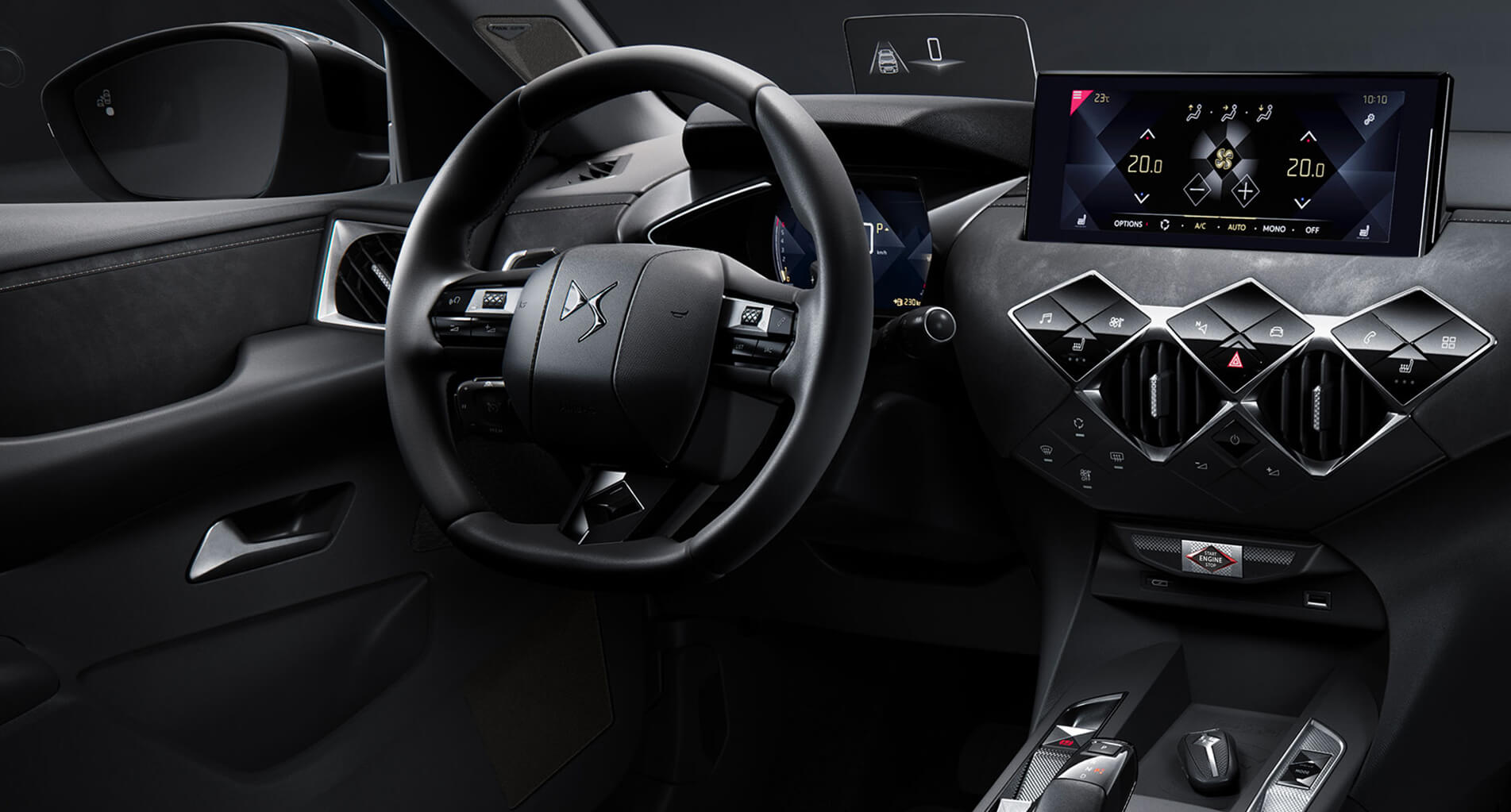 DS Inspiration OPERA - Art Black Basalt Nappa Leather 360° Interior view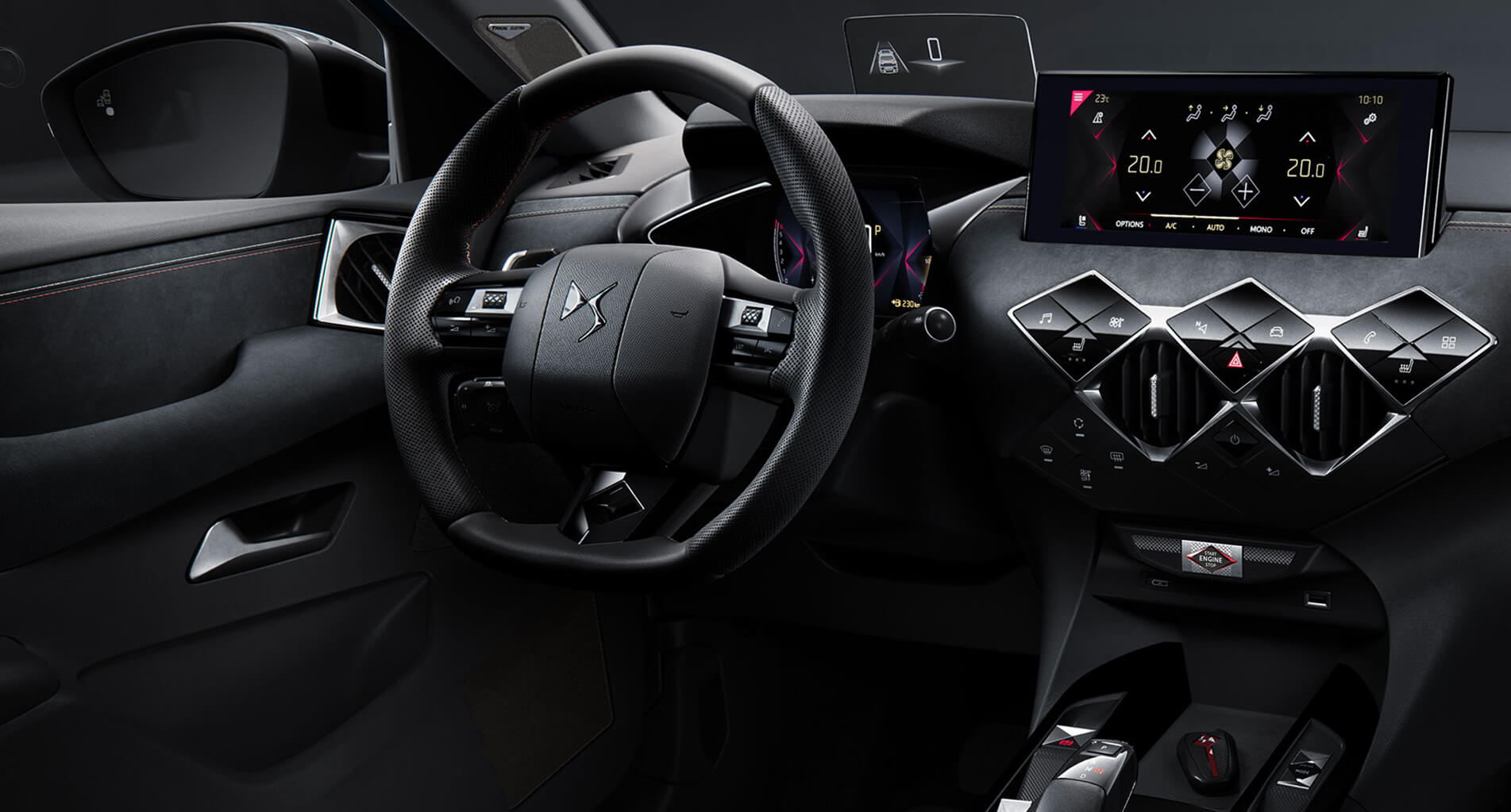 DS Inspiration PERFORMANCE LINE - Basalt Black Woven Cloth with Alcantara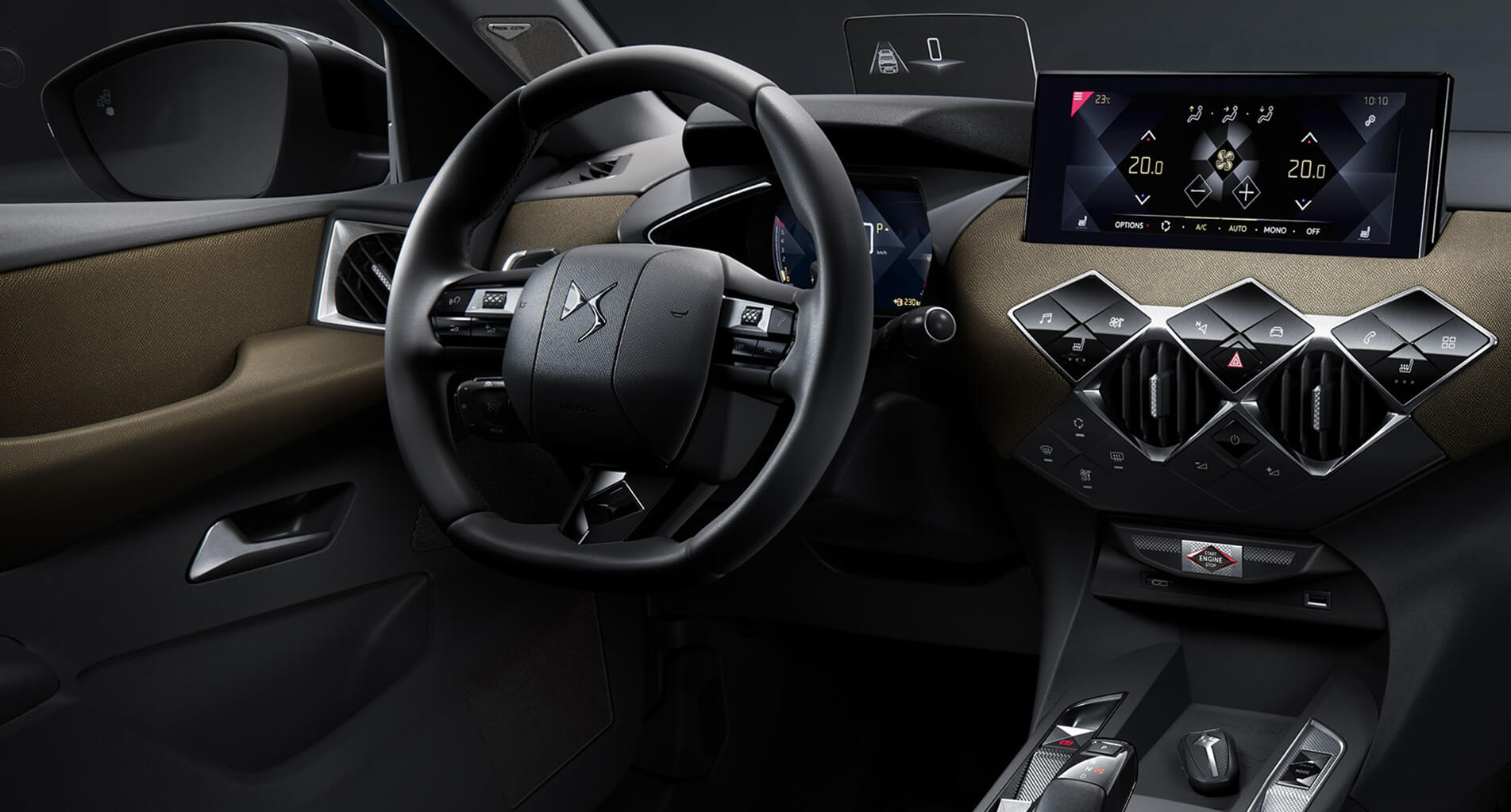 DS Inspiration BASTILLE - Black Basalt & Bronze Claudia leather seats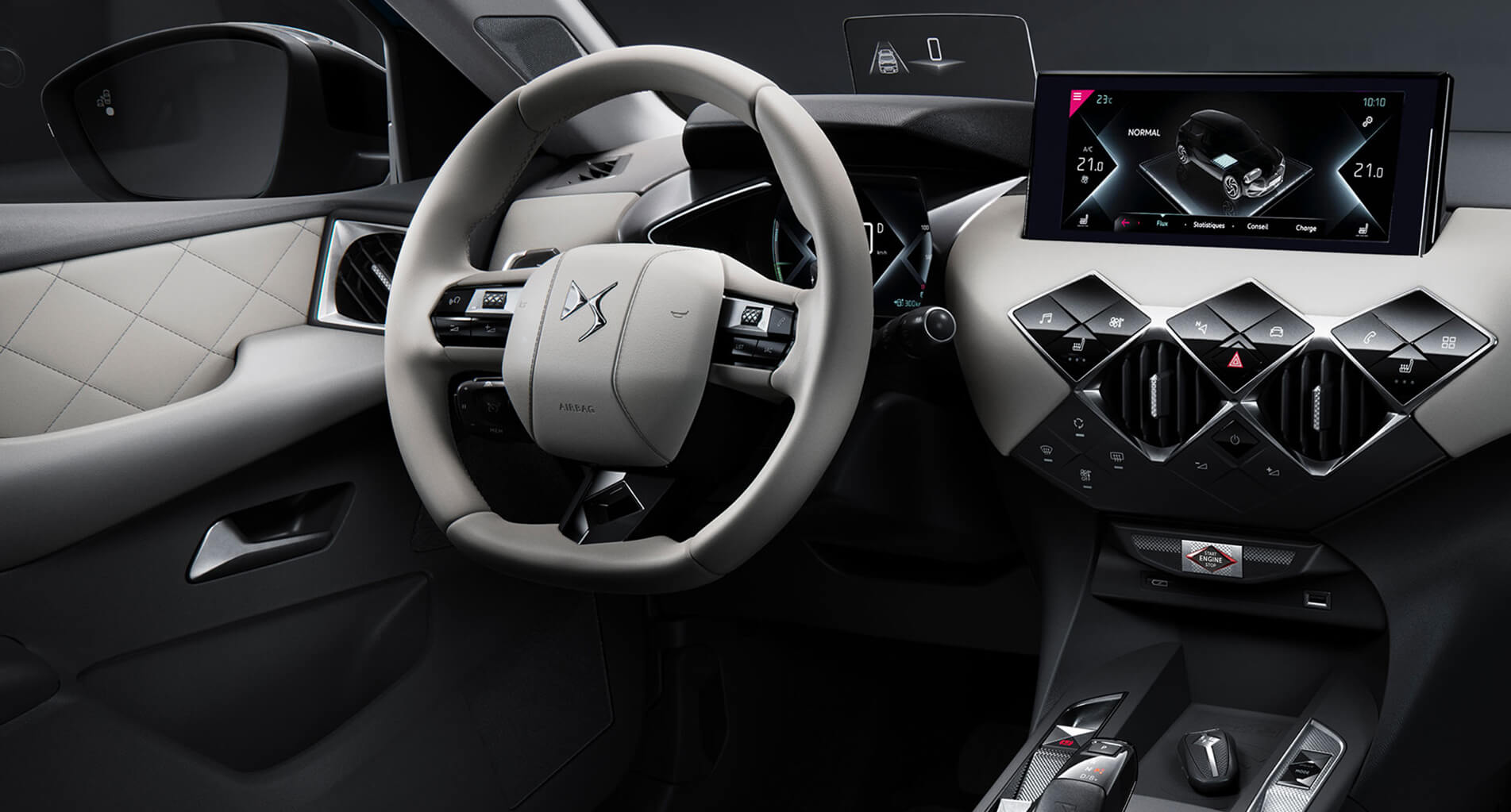 DS Inspiration RIVOLI - Pebble Grey Luxembourg Cloth and Nappa Leather 360° Interior view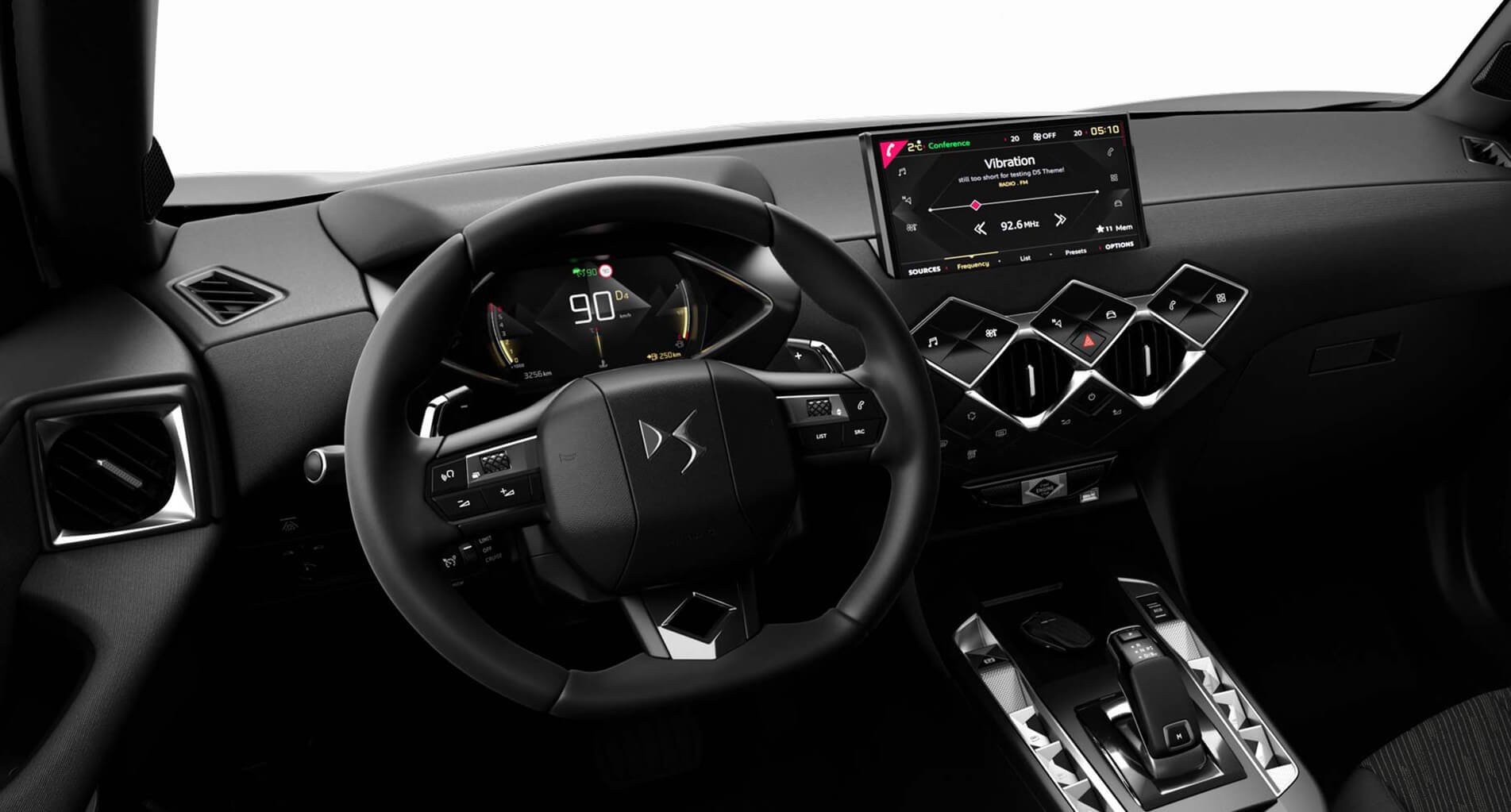 DS Inspiration MONTMARTRE - Black Basalt cloth seats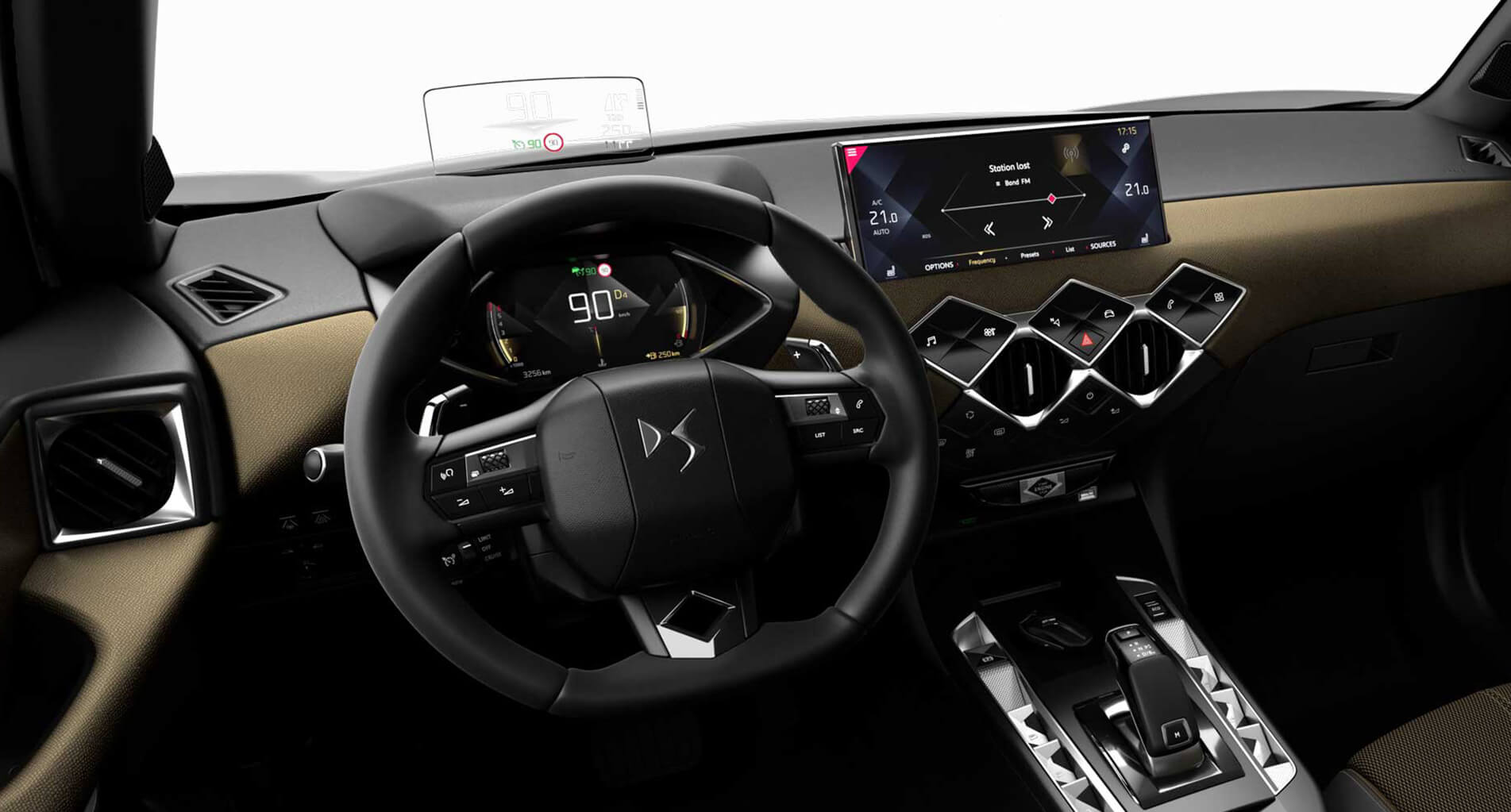 DS Inspiration BASTILLE - Bronze Meteorite Cloth with Black Basalt Cloth 360° Interior view
DS 3 CROSSBACK TECHNOLOGY
The fundamental needs of business users led the design process behind all-new Peugeot Partner: maximum functionality and durability.
PROXIMITY KEYLESS ENTRY & START