5 Facts You Need To Know About The Peugeot 208 Black Edition
21/08/2017 10:42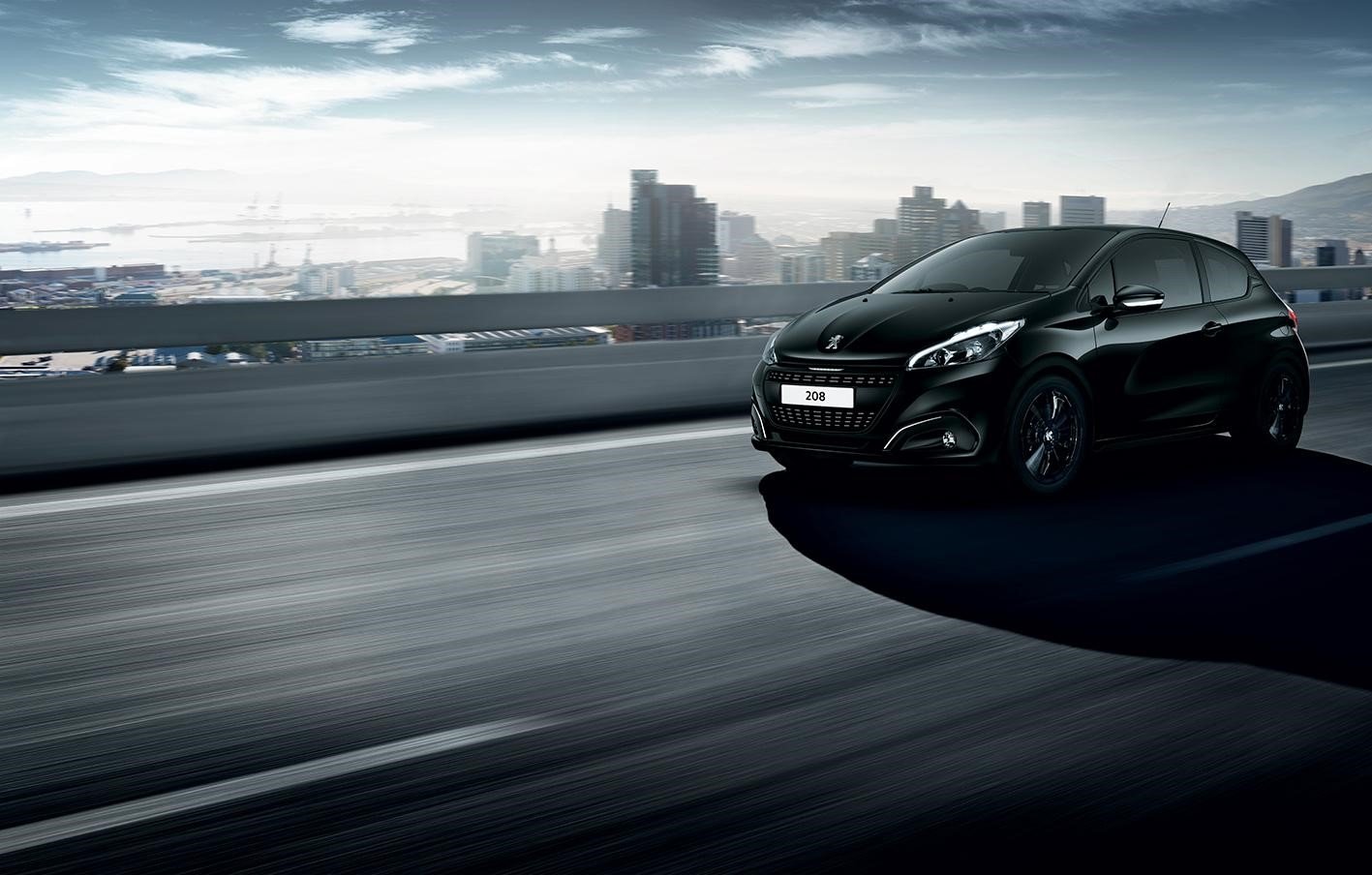 5 Facts You Need To Know About The Peugeot 208 Black Edition
Peugeot is a hub of surprising facts from it's humble beginnings as a coffee mill to the very first Peugeot having three wheels. The Peugeot 208 is a fiery little compact hatch, ready to drive its way into your heart - and although you may think you know enough to decide whether it's the right car for you, we're here to drop some need-to-know facts about it.
It's a 3 door vehicle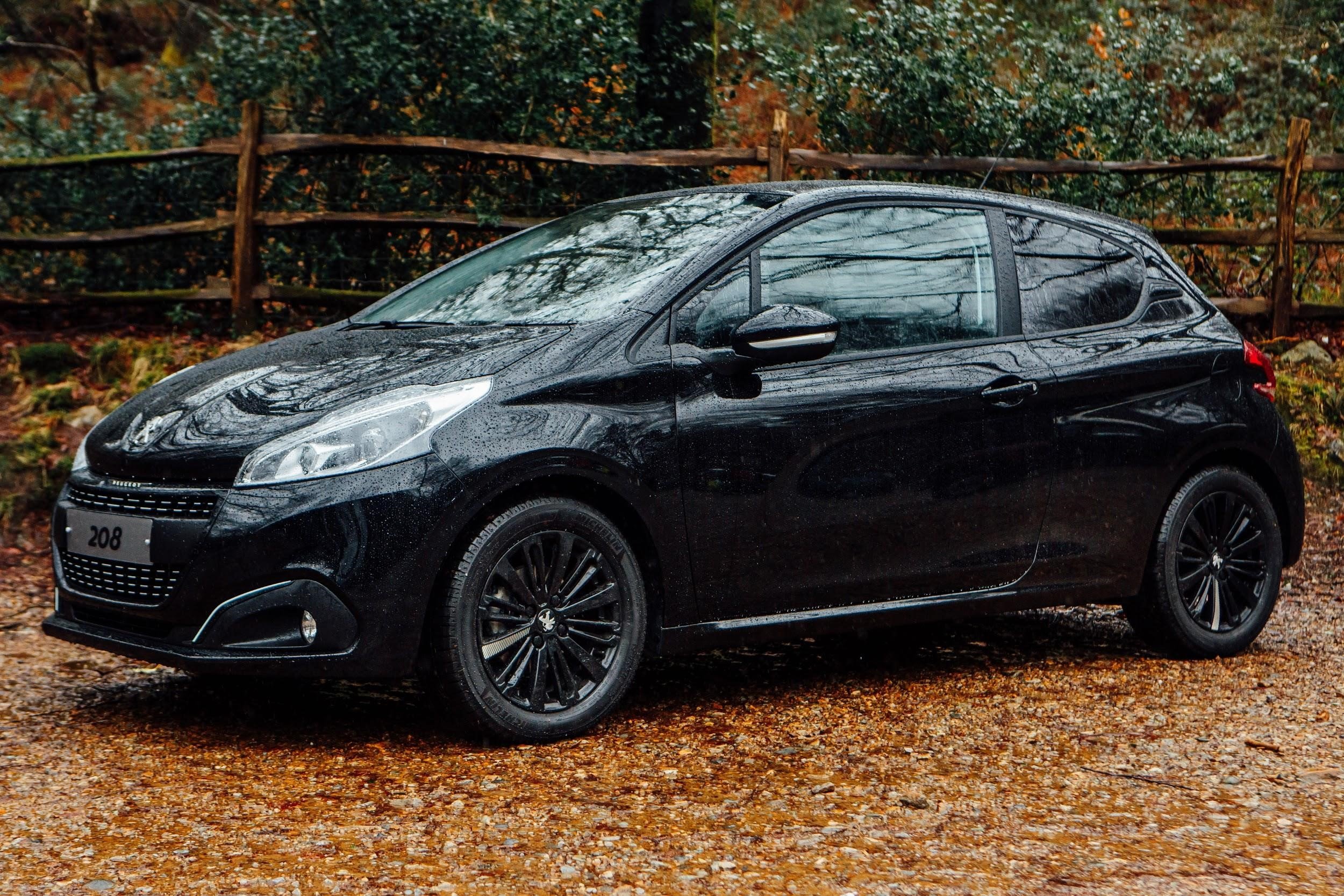 Although there has been an increased demand in a 5 door vehicle, the Peugeot 208 Black Edition plays by its own rules on the road. It's the only other 3 door car in the 208 range alongside the pricer GTi trim, but that doesn't mean it's not got a lot to offer. The interior is given a more high-spec finish, with Apple Carplay, Bluetooth and DAB radio as well as additional exterior styling options.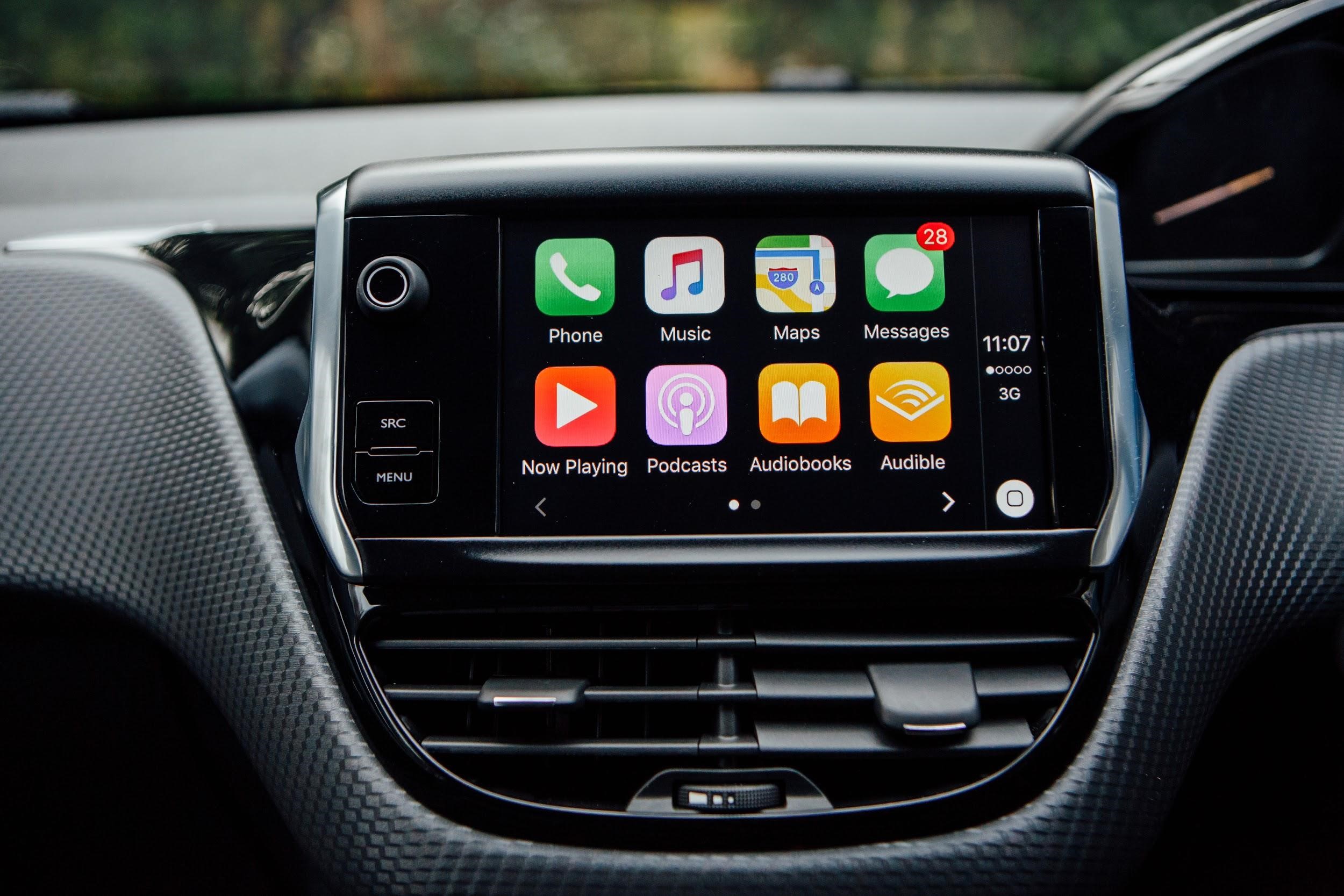 It features the PEUGEOT i-Cockpit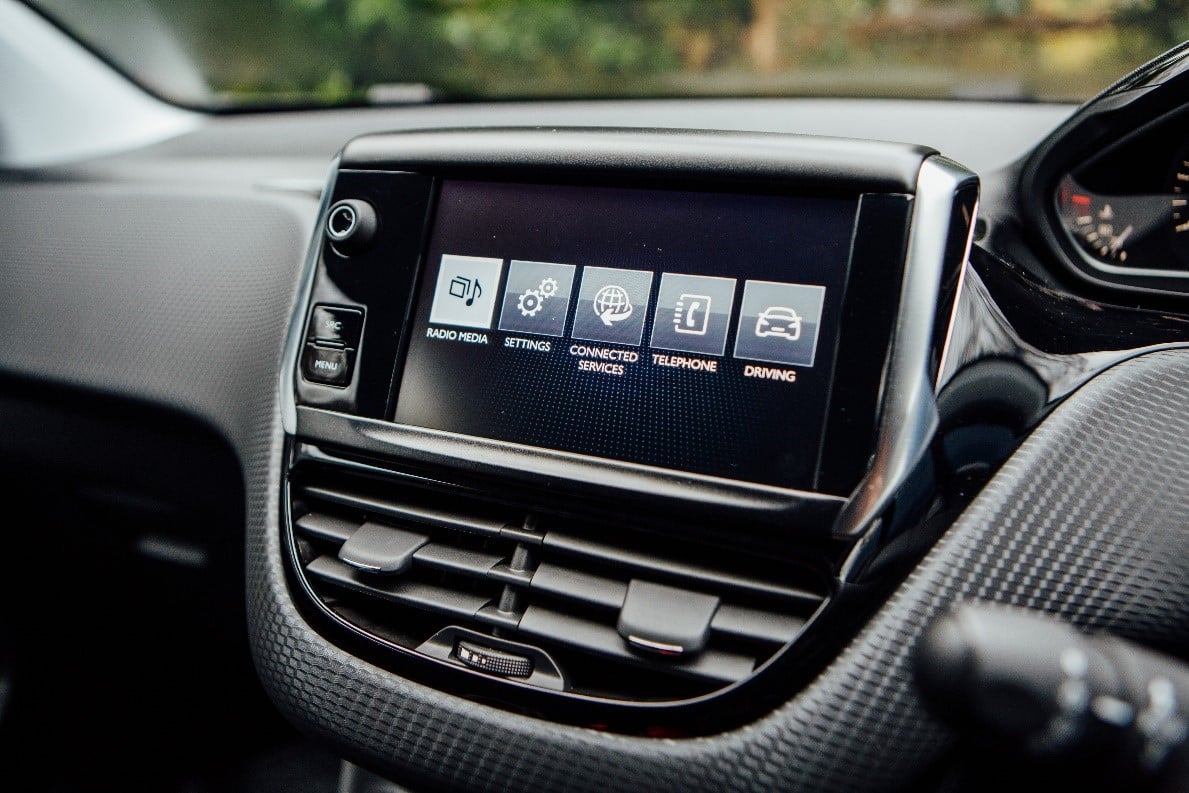 The stylish interior of the car is complimented by the high-tech specs of the vehicle, perfect for complimenting your ride. As well as including electric heated door mirrors and 'one touch' electric front windows, the car comes with the PEUGEOT i-Cockpit. The i-Cockpit allows you to have a completely digital experience whilst driving, from the 12.3-inch customisable digital display to the compact steering wheel. Giving you only the ultimate in a high-tech experience, the Peugeot 208 Black Edition will make your drive that much more engaging.
3 paint colour finishes are available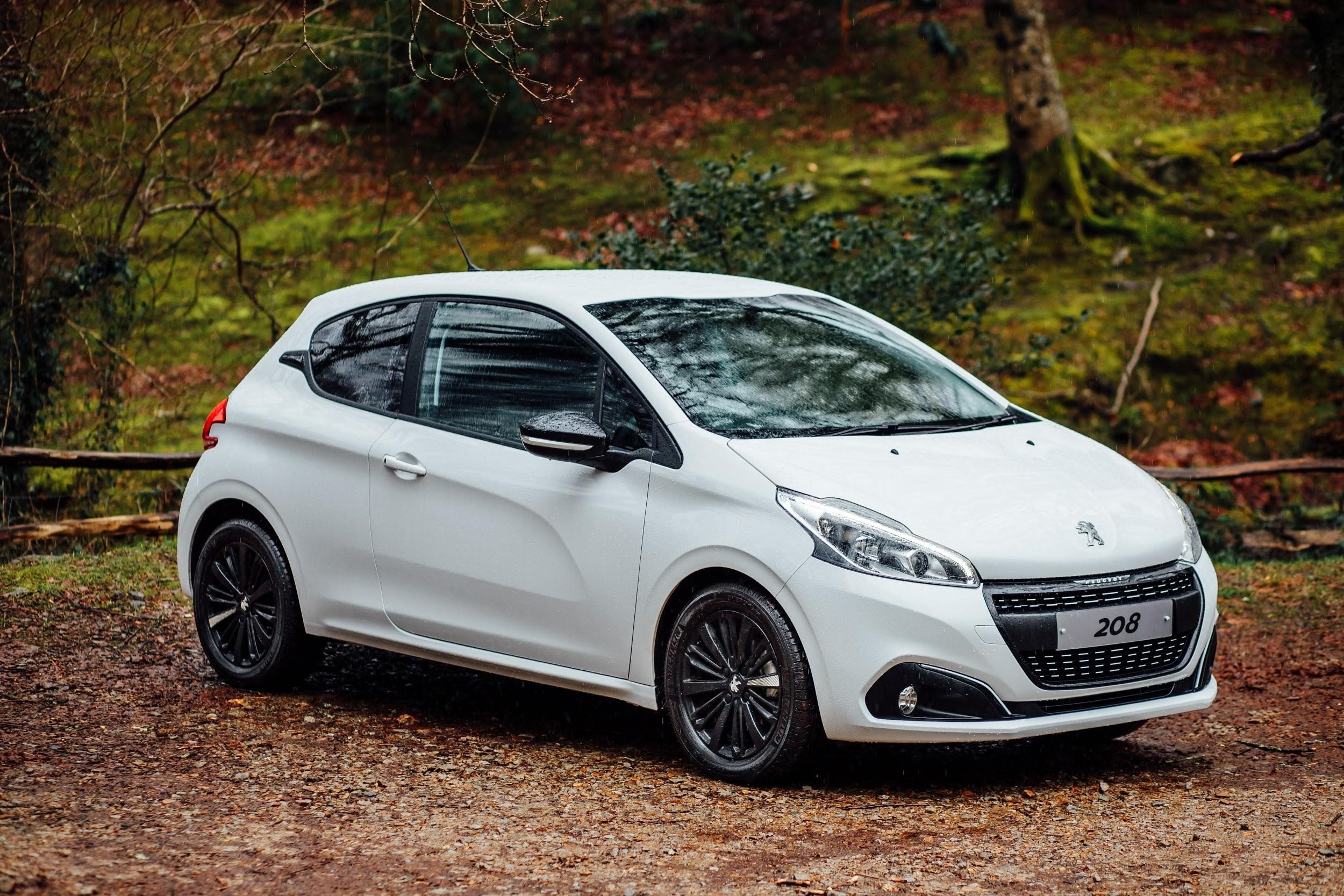 It may be called 'Black Edition' but don't let you put that off if you're a fan of brighter colours. There are three different colour schemes to pick from: Nera Black, Bianca White and Hurricane Grey. Not only that, but you also get to make the car your own by having each car personalised to your liking, from 16" gloss black alloy wheels to tinted rear windows.
It comes with an exclusive 1.2L PureTech petrol engine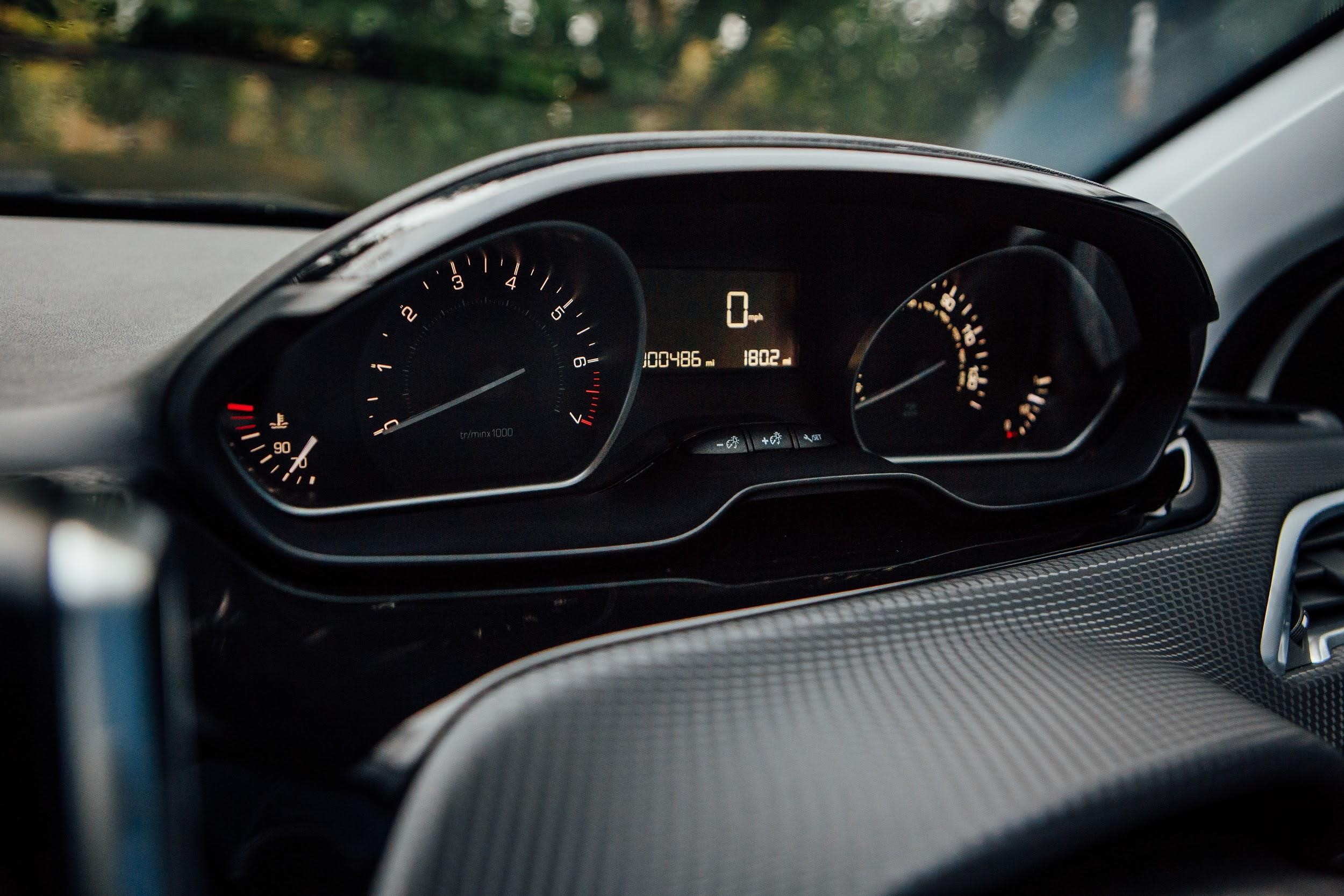 The Black Edition engine is the exclusive 1.2L PureTech engine, getting you to 60mph in 12.2 seconds and giving you a top speed of 109mph. A fuel economy of up to 62.8mpg combined makes this quite a practical car. It's the perfect engine for those who are speed conscious and but still want to feel the thrill of an exciting drive on speedier roads.
There's plenty of space despite its compact size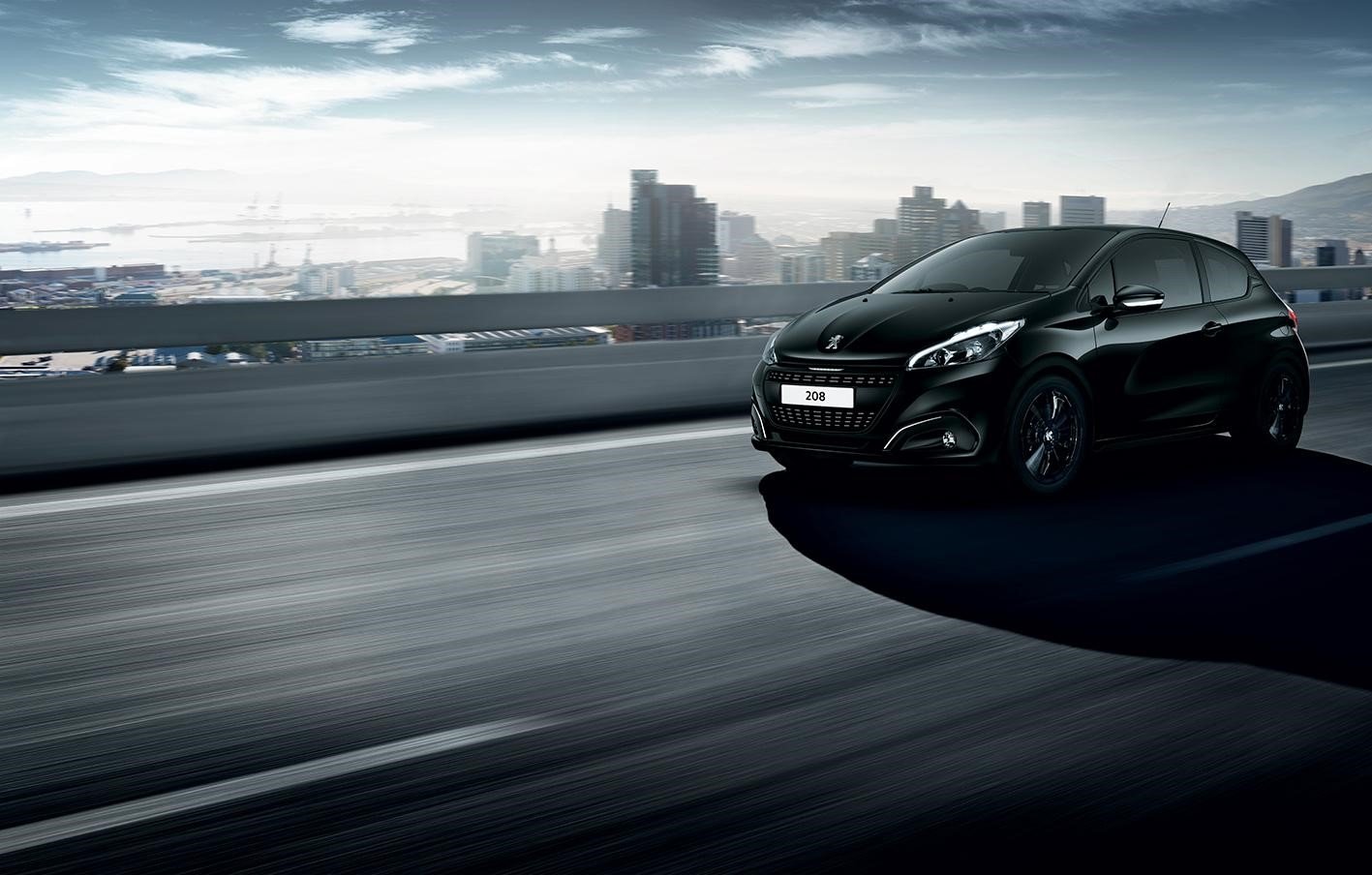 If you're a fan of going on holidays, the boot in the 208 range offers you 285-litres which is a sizeable amount for a compact car. Folding down the rear seats will give you plenty more room - 1,152 litres of extra boot space to be exact. Legroom and headroom are enough for even the tallest of passengers giving you a reason to invite friends along for the ride. The black edition will cater to both sides of your hero/villain complex - whether you're Darth Vader or Batman, you'll feel like a superhuman driving in this beast.
Even if the Black Edition isn't to your tastes, the options for the 208 range stretch further. The reliable Active trim will give you a car that will keep you going for years to come, while the Allure will give you a luxurious drive in a stylish hatchback. The GTi trims will cater for those who want an intense and exhilarating ride behind the wheel. Whatever your preference, you can be sure that there's a trim that will fit your needs when it comes to the 208 range.