A Video Tour of the 2021 CUPRA Formentor e-Hybrid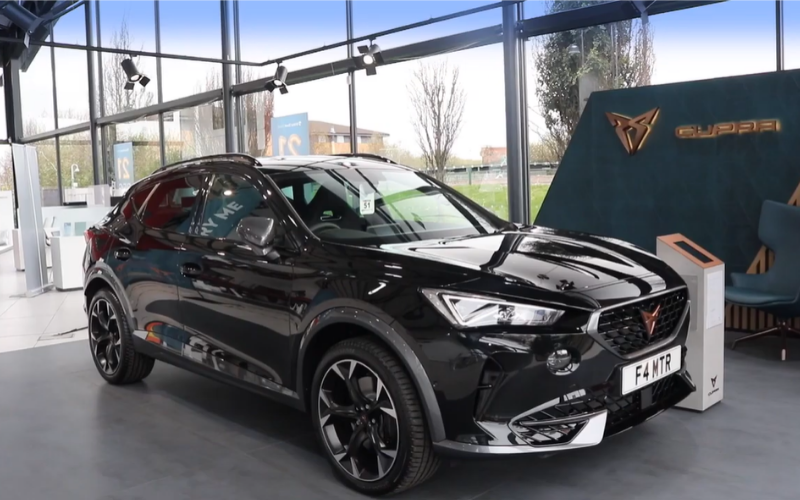 We've taken a closer look at CUPRA's first stand-alone model - the new Formentor.
The captivating coupe SUV represents the beginning of a new age for the Spanish manufacturer, who are steering away from sister brand SEAT by launching their own line of sporty performance vehicles.
It's safe to say their first attempt does not disappoint.
The Formentor is available in a range of engine types and trims. We specifically examined the plug-in hybrid model, which teams a 1.4-litre turbo engine with an electric motor, generating 245bhp.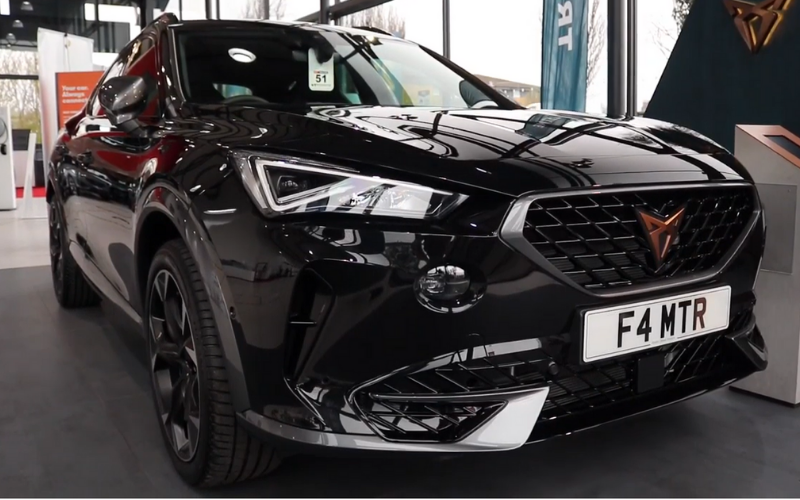 Exterior
The Formentor has a distinctive and commanding exterior design; it's emphasised bonnet, bold rear and elegant sweeping lines all instantly grab attention.
Starting at the front of the vehicle, the contrasting copper finish CUPRA badge sits well balanced against the metallic black and grey grille, providing an attractive yet aggressive finish.
Full LED daytime running lights, headlights, fog lights and turning lights ensure a brighter and better quality of light, whilst consuming less energy than standard bulbs.
As standard across the range, all Formentors come with 18" alloy wheels and CUPRA performance breaks. Our e-Hybrid model had optional 19" alloys, featuring a striking silver five spoke design - performance never looked so good.
The rear of the car affords a number of unique styling features, such as a large spoiler and coast to coast tail lights with sequential indicators. Plus, a real stand-out element on the Formentor e-Hybrid model is the simulated copper exhaust pipes, which add exceptional detail.
The simple charging system can be found just above the front wheel arch on the passenger side of the vehicle. As long as the car is unlocked, the charger door will easily pop open, allowing ease of access for charging cables. The Formentor e-Hybrid can be fully charged from a three-pin plug socket in just 6 hours, which adds a nifty performance boost of 100hp. Expect a combined fuel economy of 188mpg, or an all-electric range of up to 35 miles; making full electric driving an attractive option for those shorter, everyday journeys.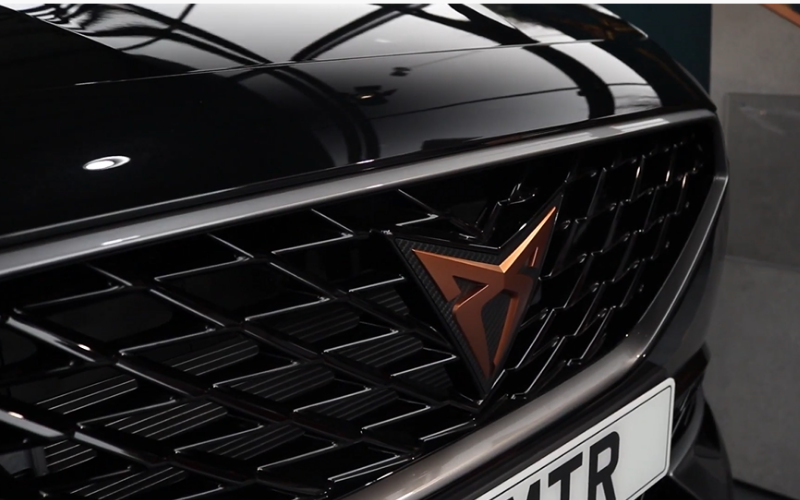 Interior
Keyless entry allows convenient access into the vehicle. Once inside, you'll be greeted with an exceptionally crafted interior, featuring a black Nappa leather steering wheel, dashboard and seats, all complemented with copper detailing throughout the cabin.
A 12-inch central infotainment system controls all the major vehicle functionalities – including satellite navigation, media selection (with radio, Apple CarPlay and Android Auto options) climate control, and various vehicle safety settings. Plus, the intelligent Digital Cockpit allows an additional navigation view above the steering wheel, if desired.
In the back, you won't be short on space. With ample leg and head room, plus centre arm rests for added comfort, your passengers will feel anything but cramped.
The boot can be opened up in three different ways - because when was one way enough?! You can gain access using the button on the rear of the vehicle, the key fob, or most people's favourite route - by sweeping your foot under the rear bumper. Once inside, you'll find a roomy 345L holding space, which can be increased further by lowering the back seats with the pull of a lever.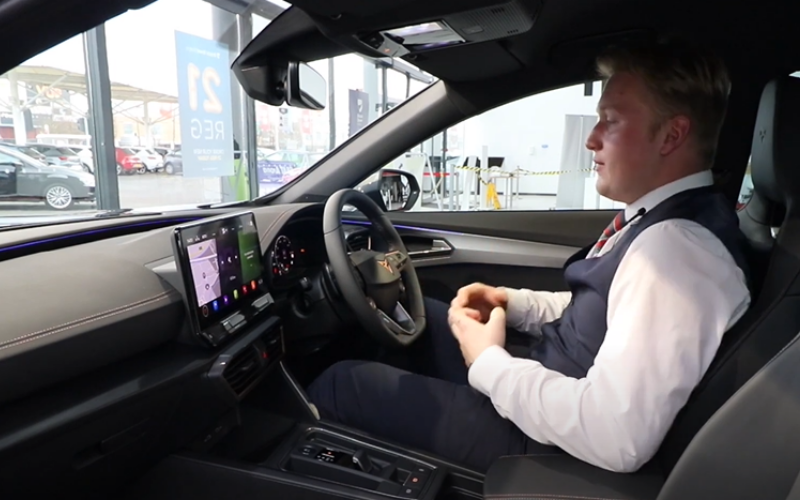 Driving and Performance
On the road, the CUPRA Formentor offers a smooth and enjoyable ride. There are a number of driving modes which can be toggled through at ease. In full-electric mode, the vehicle cruises smoothly providing great feedback from the steering wheel. The cabin is quiet, however activating the CUPRA mode generates an augmented sound to add a sporty element. The road mode activates lighter steering and softer suspension offering a truly comfortable driving experience.
Plus, large mirrors and the12-inch interior display offer great visibility in front of and behind the vehicle, which is especially useful on windy roads and whilst performing tricky manoeuvres.
So, if you're looking for a fuel-efficient SUV which offers intelligent tech, exceptional performance and elegant design, the CUPRA Formentor e-Hybrid is the right choice for you.
Find your local CUPRA dealer to book a test drive today.
Watch the full tour:
Discover our fantastic deals, by clicking the link below: