Banbury Peugeot helps customers go on holiday of a lifetime
30/11/2017 12:11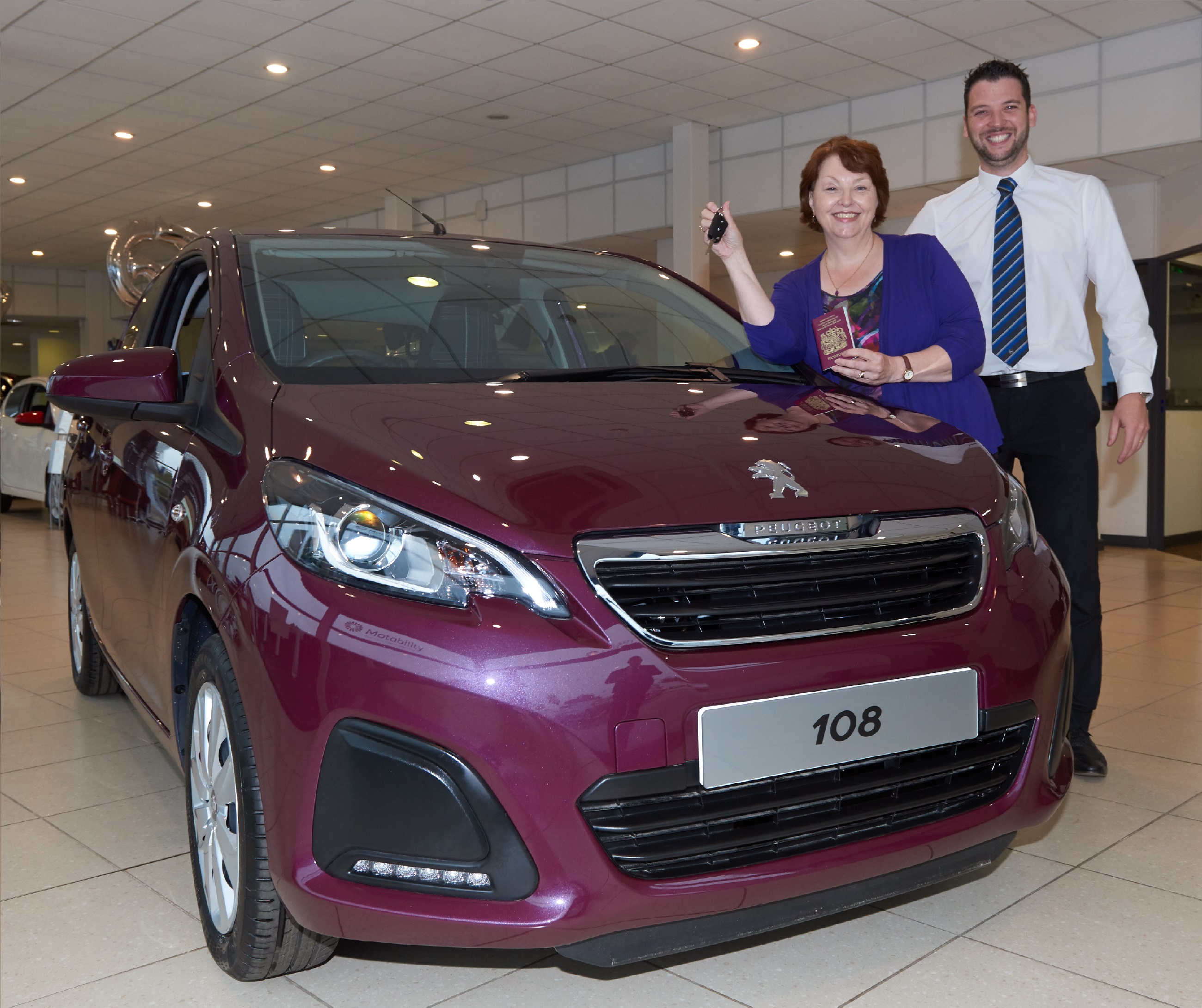 Banbury Peugeot helps customers go on holiday of a lifetime
Banbury Peugeot is sending a couple on a holiday of a lifetime, after winning a competition at the dealership.
After purchasing a Peugeot 108 at a casino event held at our Banbury Peugeot dealership, Shirley Warrington was entered into a draw to win the top prize of £3000 in holiday vouchers. For every new car sold at the event, customers were invited to spin the roulette wheel for a chance to win a series of prizes, including afternoon tea for two, pressure washers and an overnight stay at a luxury hotel.
Shirley Warrington, from Mickleton near Chipping Campden, is using the vouchers to book her dream holiday to Las Vegas, the Grand Canyon and San Francisco with her husband Brian. Las Vegas was a favourite holiday destination of Shirley's mother, who sadly passed away last year, and, after finding out that she'd won the tickets on her mother's birthday, Shirley knew exactly where she and her husband, Brian, should go on their trip.
Shirley said: "Last year we didn't have our annual holiday, as my mum was ill and I wanted to be involved in her care. My mum always raved about Las Vegas and thanks to Bristol Street Motors, I'm going to be able to see what she loved about it so much and I'll be doing it in style. Not only will this be an amazing holiday experience, but it will be one with so much meaning."
Stephen Craig, general manager at Bristol Street Motors Banbury Peugeot added: "Our casino event was a huge success and a different, fun way to thank customers for choosing us, as the place to purchase their new car. We're delighted to give Shirley her dream holiday, especially as it has such a heart-warming story behind it. We hope that she and her husband have an amazing time!"