Car buying online given thumbs up from consumers
23/04/2018 16:12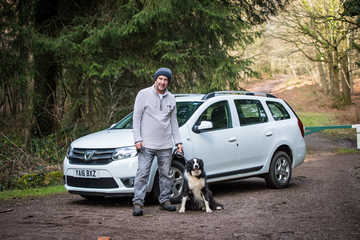 Car buying online given thumbs up from consumers
Research by Bristol Street Motors has shown that almost a quarter of people would feel comfortable buying a used car online if it was from a trusted company despite e-commerce in the used car sector just being introduced.
While internet sales have continued to increase across the retail sector it is a new phenomenon in the car market. However 24% of the people surveyed* said they would be happy buying a car this way and this rose to 39% of 16 – 34 year olds.
Trust in the company and the price of the vehicle were the things that came out on top during the research as encouraging people to make this significant purchase solely online. Wanting to see and test drive the car they were buying was the main reason given for buying directly from a car dealership.
Bristol Street Motors has taken customer feedback into account with the design of the Bristol Street Motors Buy Online platform allowing potential customers to choose from three different paths to purchase a car:
Viewing a used car in a dealership then purchasing online
Browsing online then purchasing and collecting the vehicle from a dealership
Browsing and purchasing online and having the vehicle delivered directly to their address.
It allows customers to choose from more than 4000** used vehicles and complete their purchase in under five minutes, if they have the funds in place or arrange financial packages if they don't. In order to make the process as simple as possible for the customer, the vehicle can be delivered to any home address with a UK mainland postcode. This means the vehicle can be purchased and keys handed over, without the buyer ever visiting a dealership, if they prefer or are not able to.
Customers with a vehicle they wish to part exchange can use an online tool to receive an instant valuation of their vehicle. They can then choose to include the given value in the purchase of their new vehicle.
Recently, Bristol Street Motors demonstrated the strength of its Buy Online service with a customer in Rural Wales taking delivery of his Dacia Logan, purchased entirely online. The vehicle made the 198 mile-journey from Bristol Street Motors Bradford Renault, to be delivered to Tony Webb's home in Monmouth, Wales.
Phillip Regan, Head of Digital Product Marketing & Ecommerce said: "Shopping online has only been around for 25 years and nobody could have foreseen how quickly it would become the norm for so many people to buy their groceries, clothes, furniture and much more this way, so buying a car online is a natural progression.
"Our research shows that already many consumers are willing to consider e-commerce for their next car purchase, particularly if the company offering the service is a well-know and trusted brand with a good reputation like Bristol Street Motors..
"This move gives customers more choice in how they purchase their next used car. I believe we are the first major motor retailer to have created an entirely online buying process for used cars, introducing true innovation to the motor retailing sector.
"With the launch of Bristol Street Motors Buy Online we are offering customers more choice, enabling them to create a bespoke buying process that suits their needs."
*PanelBase research carried out January 2018
**Quantity correct at time of writing