Citroen to release exclusive DS3 models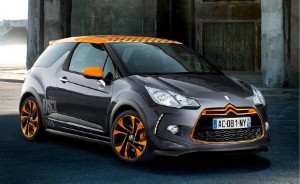 Citroen will release two exclusive DS3 ranges in conjunction with the launch of the new '11' registration plates.

According to the company, the cars could appeal to motorists looking for a sporty drive with top-of-the-range, premium specifications.

The special edition Citroen DS3 Racing also throws style into the mix, boasting high-end materials and bold colouring, on top of its stunning performance.

It is capable of achieving 44.1mpg and its emissions stand at around 149g/km, making it more environmentally friendly than many of its counterparts.

Meanwhile, the Citroen DS3 by Orla Kiely is another special edition car with bold styling and DStyle HDi 90 engine technology.

Available in four colours and four roof designs, the unique model includes USB and Bluetooth connectivity, as well as 17-inch black or white alloy wheels.

In related news, the Citroen DS4 was recently hailed as the Most Beautiful Car of the Year for 2010 by over 60,000 consumers at the 26th International Automobile Festival last month.