Drivers advised against being tempted by used car write-off prices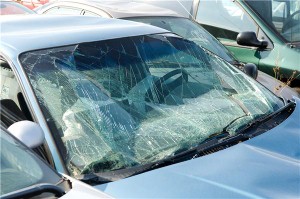 Posted by Sebastian Turkenburg

Motorists investing in a used car should not be tempted to purchase a write-off because of its low price, it has been suggested.

While the financial climate might mean drivers are looking for a bargain, opting for a cheap used vehicle that has been written off is a false economy, according to insurer swiftcover.com.

The firm has revealed a ten per cent rise in the number of crashed cars being put back on the roads in the last two years, with more than 100,000 written off vehicles making it back onto the streets last year.

Claims director of swiftcover.com Robin Reames advised: "It might be tempting to buy a written-off vehicle if the price tag is cheap, but the cost of repairing the vehicle again following an accident - especially if the original repairs have not been carried out properly in the first place - means such vehicles are a higher insurance risk, so drivers could end up out of pocket in the event of a claim."

The firm advises motorists looking at buying a used car to have the vehicle checked out, find out if the seller is also the owner and ask them directly if the car has been written off.

Last month, vehicle information firm HPI urged used car buyers to be vigilant for any risks and protect themselves from fraudsters.