Everything You Need to Know About Buying a Family Car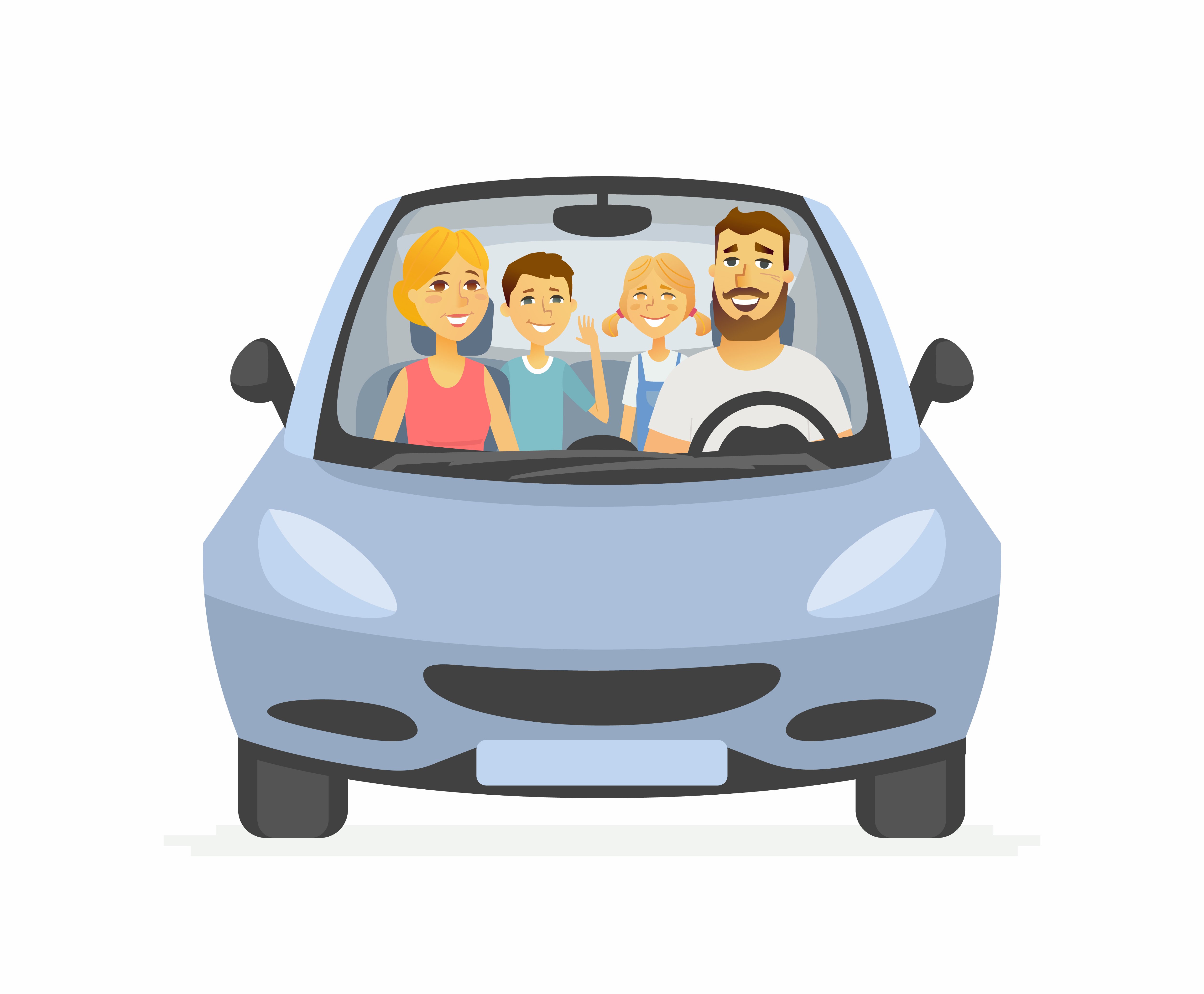 Hello and welcome to everything you need to know about buying a family car!
There is no doubt that there is a lot to consider when it comes to buying a car for you and your squad but investing a little bit of time to research what is out there will pay dividends! Whether you have a low or high budget, no children or five children, your perfect car is out there. You just need to know what you are looking for and what your options are.
Did You Know?
In 2017, there was a reported 19 million families in the UK, which was a 15% increase from 16 million in 1996! ('Families' being classed as a married, civil partnered or cohabiting couple with or without children, or a lone parent, with at least one child, who lives at the same address. Children may be dependent or non-dependent)

An estimated 14 million dependent children living with families in the UK ('Dependent' children are those under 16 years living with at least one parent, or aged 16 to 18 years in full time education, excluding all children who have a spouse, partner or child living in the household)

Transport was the category with the highest average weekly spend of £80.80, equivalent to 14% of households' average total weekly expenditure.
Things to Consider
Choosing anything when you have a family to cater for can be tricky and buying the right car for you and yours is no different. There are lots of factors to consider and we are going to go through a few of them, so you can start thinking about your own situation and what your perfect family car might need!
Money, money, money!
A necessary evil but something that is really important when purchasing a new car. If you are super organised and have the cash, perfect! But if you are considering a finance deal, you need to sit down and work out your budget so that agreeing to paying a monthly payment doesn't negatively affect your financial circumstances!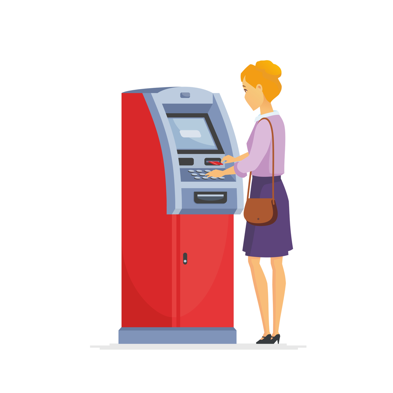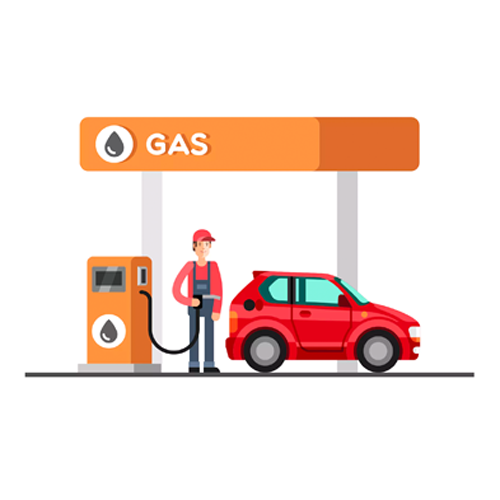 How far do you go?
If you will be using the car for work and play, it's worth thinking about how efficient the car you want will be. As fuel prices show no signs of decreasing, it is worth checking how many miles per gallon your potential car will give you. The last thing you want is a car you can't afford to drive.
Daily routine
It's no secret that having babies comes with lots of responsibilities and those don't disappear until your child is at least…25…sorry.

Seriously though, as your child gets older you will take on clubs, hobbies and sports you didn't know existed, plus the daily school run, children's parties and days out to boot! Your car needs to be as tough and as prepared as you are. We are talking a big boot for various kits and school bags, plenty of seats for little bums to sit on and in-car entertainment, which has saved many a road trip! Have a look at your daily routine and what would make your life a little easier before buying your car!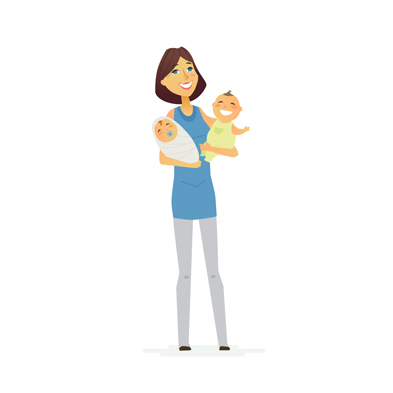 So, without further ado, let's get cracking and find your perfect family car!
Let's Talk Money...
Finance Options
The green stuff – whether you love it or hate it, it makes the world go around and if you are looking to buy a car, you are going to need some cash. Of course, it's not always easy to stump up a large amount of money in one go but there are plenty of options to help you spread the cost! Let's take a little peek below.
Cash
For those who prefer to save, cash is of course a great way to pay for your car. It becomes yours immediately and you don't have to pay any additional interest or costs. Job done!
Personal Contract Purchase (PCP)
This is a great option for those looking to spread the cost over a period, if you can't or don't want to come up with a lump sum. It is subject to eligibility, like most finance options, and allows you to choose a term and monthly payment that is suited to your financial circumstances. You pay a deposit, then agree the monthly payments and term, then towards the end of the agreement you have three options. You can either pay an Optional Final Payment which would make the vehicle yours, hand the vehicle back or use the final payment as part of a deposit for a new vehicle. You must declare annual mileage and there will be additional charges should you go over that mileage at the end of your agreement. It's worth considering if you are looking for structured repayments!
Hire Purchase (HP)
Slightly different to a PCP as there is no optional final payment, hire purchase gives you a fixed interest rate over a fixed period at a fixed monthly repayment. The car won't be yours until you have paid the total balance (which you can do at any time) but if you like consistency with your payments, then this could be the option for you.
Personal Loan
It may be that you want to own your vehicle from the off but don't have the money to do so. In this instance, you can apply for a personal loan with a financial institution and agree term and monthly repayments with them. You'll own the car immediately and there would be no mileage or usage restrictions on the vehicle. Of course, you need to make sure you can comfortably afford to make the repayments to the bank.
Stuff To Remember!
Please make sure you assess your finances and can afford to cover any costs of finance Buying a car for the family should be fun and in no way should it cause financial strain or difficulties!
Phew, glad we got that out of the way! Now you can afford to buy the car, we need to make sure you can afford to drive it!
Make Sure Your Car Works for You
Running Costs
Okay so you know how you are going to buy your car, but what about monthly costs once you get it home? You will have insurance, road tax, petrol and maintenance to pay for throughout the year so it's important to consider how these things will affect your budget and living expenditure, particularly when you have a family!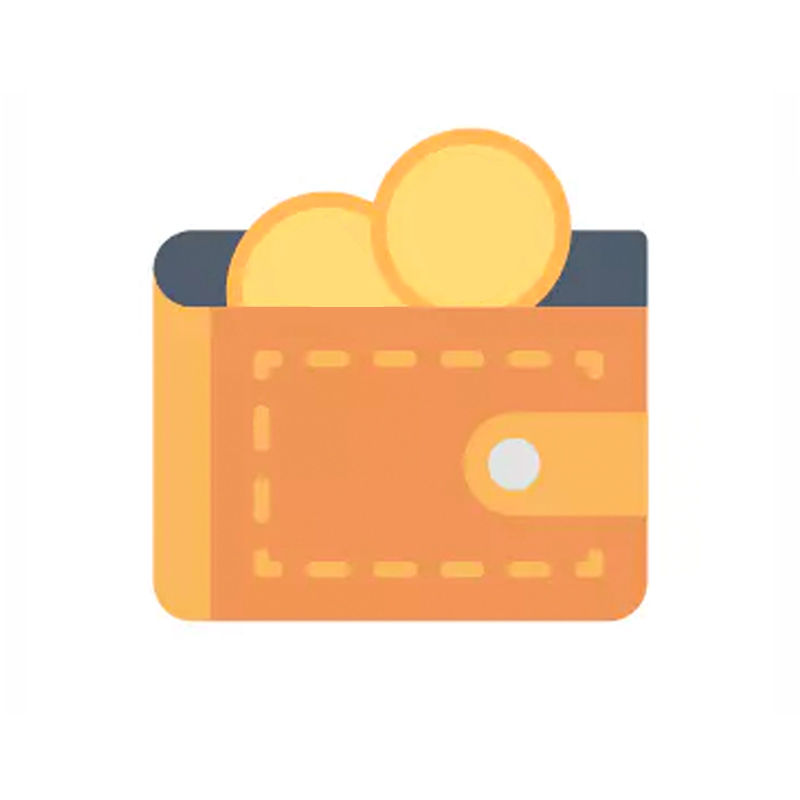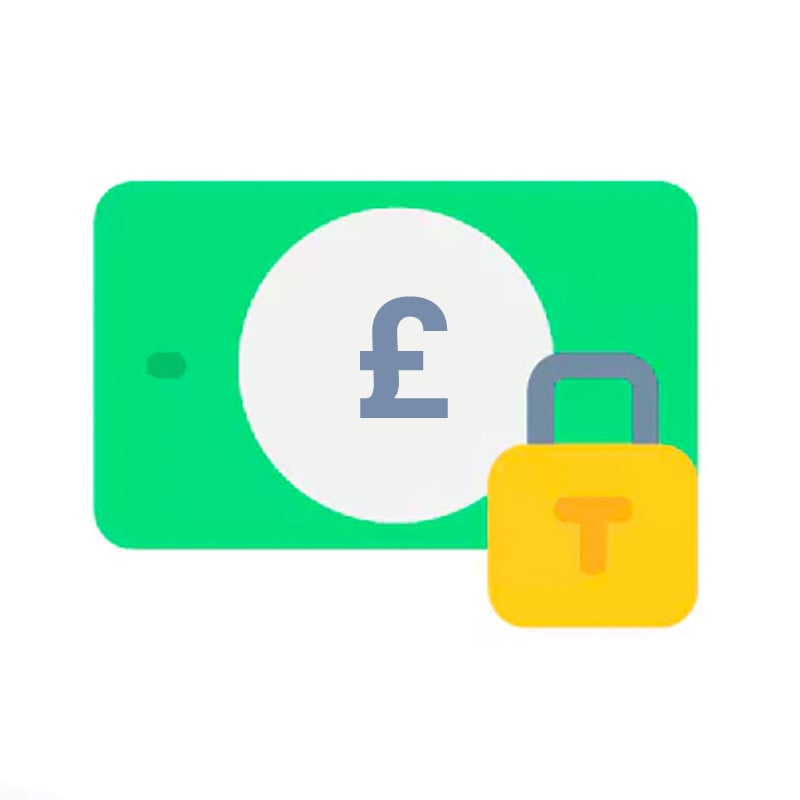 Insurance
By law, you must have car insurance to cover you in the event of an accident or theft of your vehicle. The amount you pay depends on lots of factors (which you can learn about here) but luckily there are lots and lots of insurance companies so make sure you use a comparison website and get quotes before picking one that suits you.
Road Tax
While you are legally obligated to pay this, there are factors that determine how much you pay in road tax per year. If your car was registered before 1st March 2001, it will depend on the engine size of your vehicle. After that date, it will depend upon your CO2 emissions and fuel type. The general rule is the higher the emissions, the higher the road tax. There are exemptions for alternative fuel cars like electric cars, so they are also an option to consider!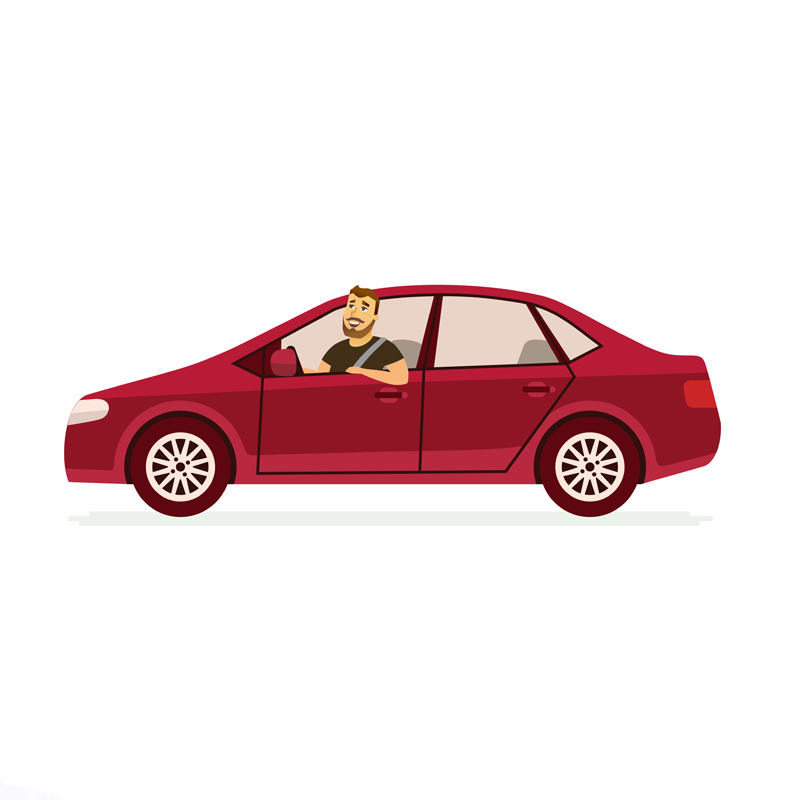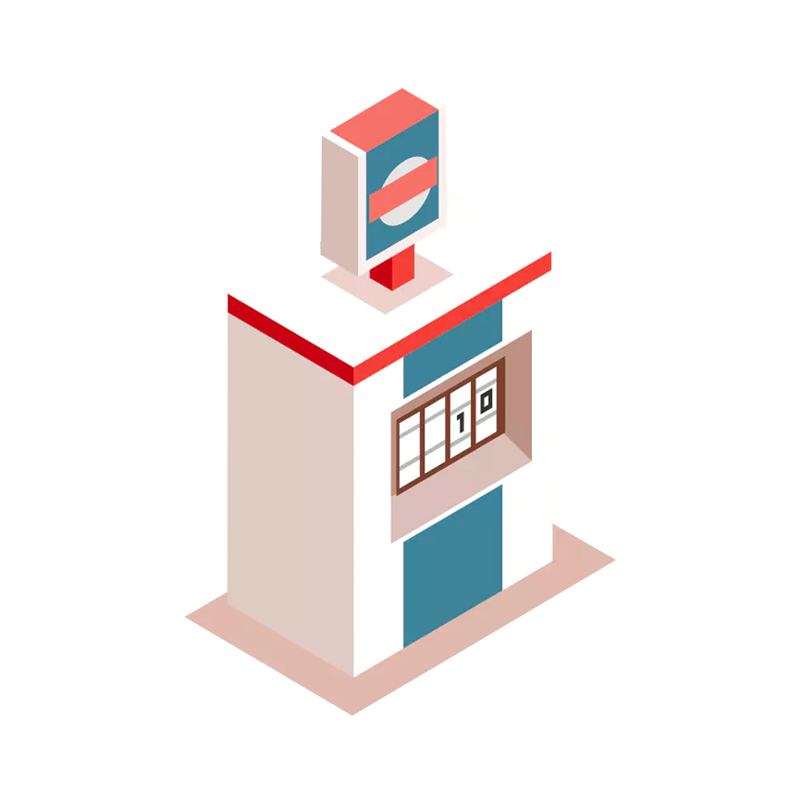 Fuel Efficiency
When we talk about efficiency, it basically means how far you can travel on a certain amount of fuel and how much that fuel costs.
Maintenance
Now there is the easy car maintenance you can do yourself, like changing wiper blades and checking the oil and so on, but what about the more complicated stuff? That usually calls for an expert so make sure you have a little money nestled away for services and any repairs that need doing. We offer a Priority Service Plan which you pay monthly and it takes care of your service, parts, labour and VAT. Something to consider if you want to avoid paying lump sums for your car!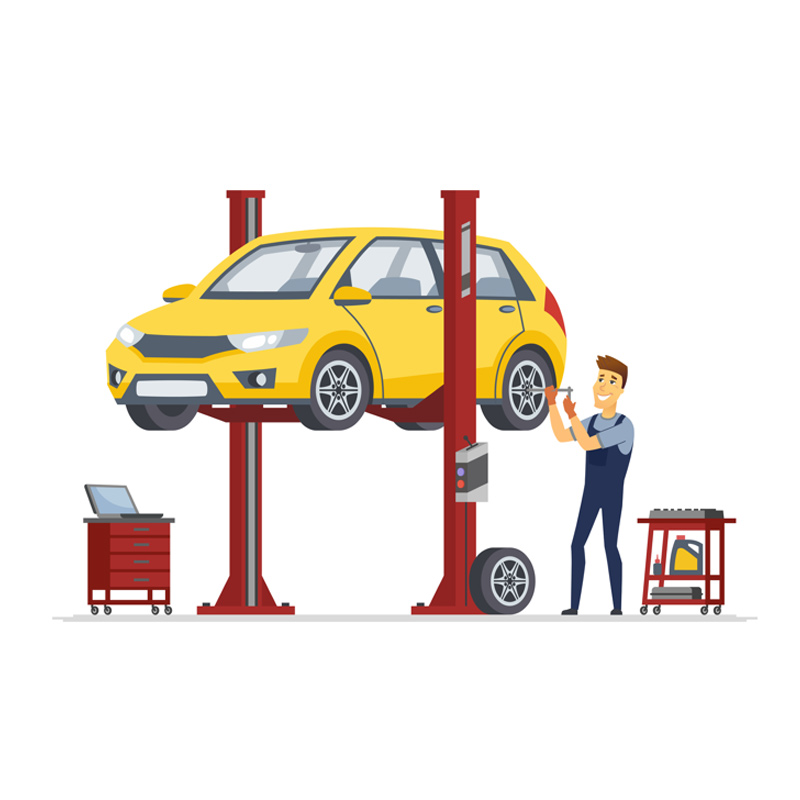 Stuff To Remember!
Paying for a car doesn't start and end in the dealership You must pay for insurance, road tax, fuel and maintenance so make sure to take these into account when budgeting
So, you know a little more about how you are going to buy and pay for the car – but what do you actually need from a car? Keep going!
Safety First!
Safety Features
If you are looking for a family car, then it means your cargo is going to be pretty precious, so safety will be at the top of your priorities. With developments in technology and the automotive industry, cars have never been safer! Let's explore some of the safety features out there today… Safety features usually fall into two categories; active features and passive features. Active features were created to engage to prevent a collision while passive features stand to protect passengers once a crash has occurred, from further injury. Both are as important as each other.
Active Features
Electronic Stability Control (ESC)
This nifty little feature comes in the form of software uploaded to your car's built in computer. The wheel sensors can detect when your car shows signs of becoming unstable and, by using little bursts of braking on individual wheels, can regain stability to avoid any collisions. This system is so effective, it has been fitted as standard to new cars since 2014 and our friends at the AA state that 'Vehicles equipped with Electronic Stability Control are 25% less likely to be involved in a fatal accident than those without' I'd take that percentage over nothing!
Autonomous Emergency Braking (AEB)
There are lots of reason for braking late including not paying attention, poor visibility or an unpredictable situation, like a pedestrian stepping out or the car in front braking suddenly. Whatever the reason, AEB can help avoid a crash by recognising a potential collision using radar/sensors at the front of the vehicle. Generally speaking, the system will first try to alert the driver to act and if no action is taken, it will apply the brakes to try and reduce the speed at which the collision will happen. Pretty clever stuff ey!
*Note – this safety feature can have a positive effect on your insurance premium!
Electronic Brake-Force Distribution (EBD)
You may have noticed a theme of braking amongst these safety features and you are spot on! Any incidence where you think you are going to collide with someone or something while driving, your first instinct is to brake to avoid the crash. However, braking is tricky and sometimes can cause loss of control of the vehicle, depending on things like speed, road conditions and direction of the wheel. EBD serves to help you bring the car to a stop while maintaining stability and control, by assessing which wheels need what type of brake force applied. Super, super intelligent and a fantastic safety feature to consider putting on your list!
Adaptive Cruise Control
Cruise control is the pinnacle of driving luxury! Out on the long, open road, set the car to cruise control and let the car do the hard work. Travelling at a consistent speed is kinder to your engine and eliminates the risk of speeding (assuming you set the speed to the limit) Adaptive cruise control was developed to use radar, cameras or a laser to monitor the car ahead; if they slow down, you slow down. Some systems are so advanced, the car will come to a complete stop and then start again, which is the basis for driverless cars HOWEVER cruise control requires attention at all times. So, don't take your eyes off the road.
Lane Keeping Technology
Drifting from the centre of the lane is not uncommon on the road however the distance you drift could be the difference between crashing and not crashing! Basic lane keeping technology detects when the car is drifting without indicating and will give the driver a little nudge to correct their path. Some more advanced systems might make little adjustments automatically however if the system thinks that the driver is not holding the wheel, it will stop adjusting.
Sensors
Because modern cars are built to be a lot stronger these days, it can mean that visibility suffers slightly in the cabin. Sensors compensate for that, by alerting the driver to obstacles that they might otherwise miss. There are lots of different types of sensors to help the driver with different things including surround sensors to help with parking and communication sensors (GPS) to help navigate from A to B!
Smart seatbelt reminder
We all know the importance of wearing your seatbelt every time you get into the car, whether you are driver or passenger, but there are those who might forget now and again. With these super neat systems in place, your car will gentle remind you to strap in and to make sure any other passengers have also buckled up!
Attention Monitoring Systems
Now this is pretty impressive tech! According to The Royal Society for the Prevention of Accidents, driver fatigue may be a contributory factor in up to 20% of road accidents and up to a quarter of fatal and serious accidents. Many of these systems monitor your driving habits and if you start to drive abnormally, it will alert you. Perfect for long family road trips!
Blind Spot Warning Systems
First introduced over a decade ago, this technology allows you a full 360-degree coverage around your car, reducing the risk of crashing. If your indicator is on and something is cruising in your blind spot, you will hear a warning not to move over. Your insurance premiums thank you.
Passive Features
A Strong Shell
While it makes a lot of sense, it might not necessarily be at the top of someone's list when they are looking for a car however, a hard shell means more protection for the passengers in the event of an accident! Look for cars with a good Euro N-CAP crash-test score for those tough nuts!
Airbags
A feature that many of us will be familiar with, the humble airbags have been around for a while now but that doesn't mean they are old hat. The speed that dual-stage airbags inflate dependent upon the severity of the crash, for example, if you have a low severity impact, the airbag will inflate less rapidly to avoid any airbag-related injuries. Sensors fitted in the car can adjust the inflation of the airbag best suited to the type of collision that the car has.
Pre-tensioned Seatbelts
Now this feature is impressive. Exploding seatbelts that could save your life??? It sounds like something out of a film but it's a feature your current car probably has! This feature works to hold you tight to your seat during a collision, to give you some protection. At the same time, load limiters work to make sure the belt isn't too tight and doesn't cause damage to your ribcage for example. Pretty clever for a piece of fabric.
ISOFIX Feature
What is ISOFIX, I hear you cry? ISOFIX is a feature that doesn't only make it easy to get the kids' car seats in and out of the car but decreases the chances of fixing the car seat incorrectly by just using a seatbelt. These fixings are attached directly to the chassis so are very sturdy although it is worth doing some research into which car seat would fit best
And thus, that concludes our VERY comprehensive roll call of the types of safety features that are available with vehicles – you may not find a car that has all the features but it's important to consider what matters to you.
Now, on to the fun stuff…Seriously!
Keeping the Little Ones Happy
Child Friendly Features
Kids and cars can be quite the tricky pairing, particularly on longer journeys. With multiple toilet breaks, tantrums, questions and, if you are really unlucky, cases of car sickness, it can test the patience of even the most chilled out parent. That being said, there are lots of features that can ease the pain and make car journeys a breeze!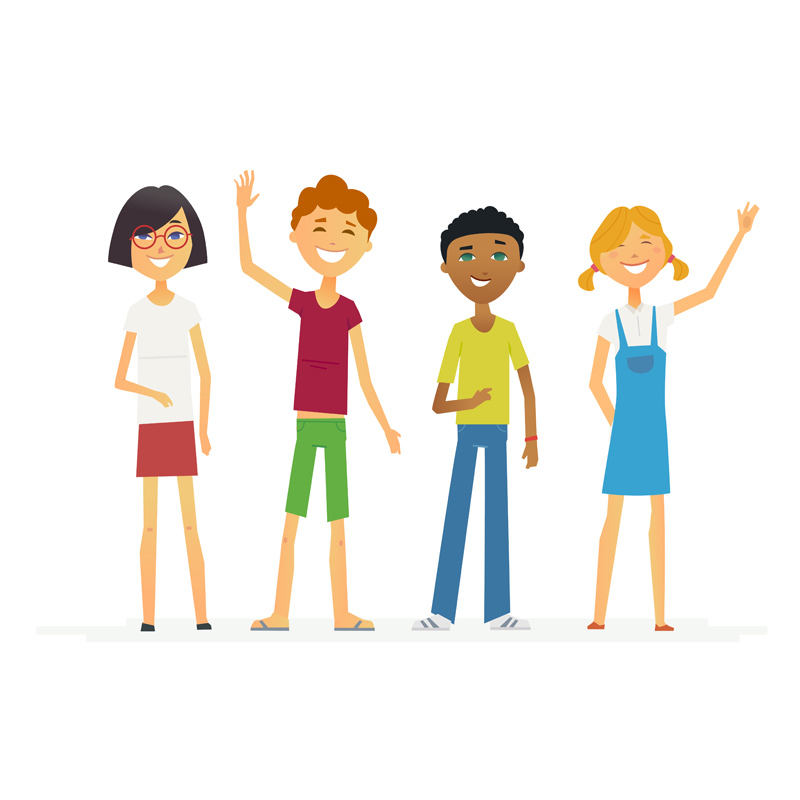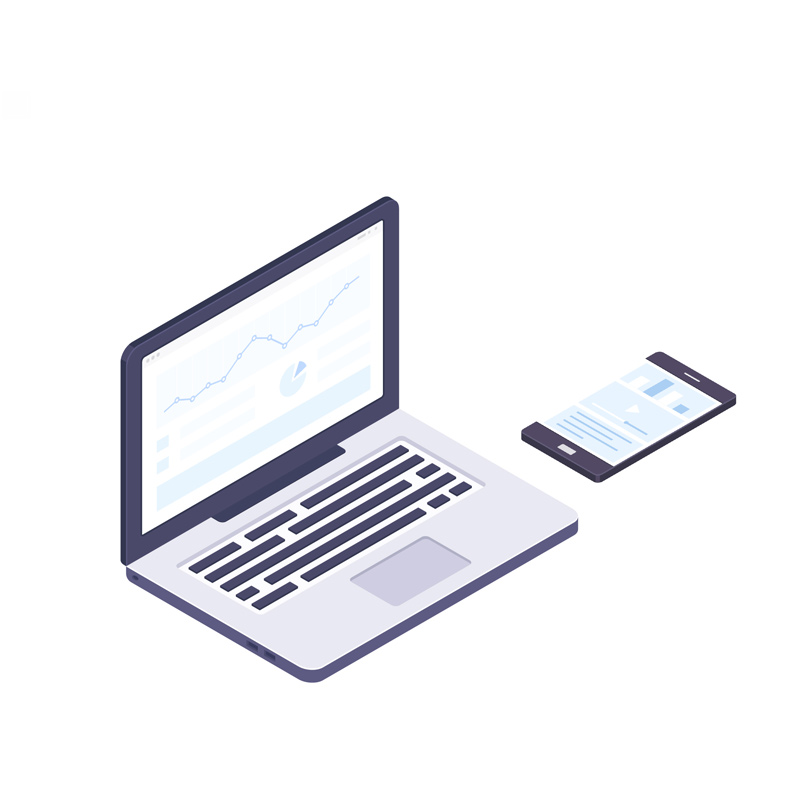 Multimedia Entertainment
Gone are the days of packing your Walkman and cassettes or a colouring book and pencils. With in-car entertainment tech at its peak, you can make sure that the kids are occupied with their latest favourite t.v. shows or films! (Probably best to take the colouring book, just in case!)
Hands Free Lift Gate
Being a parent means literally having your hands full a lot of the time, like having the weekly shop in one hand and one of your little ones in the other. It would be bliss to have the boot open on its own right? Such a useful bit of tech and worth having! You can find it on the likes of the Nissan X-Trail, Jaguar F-Pace and Volkswagen Passat Estate.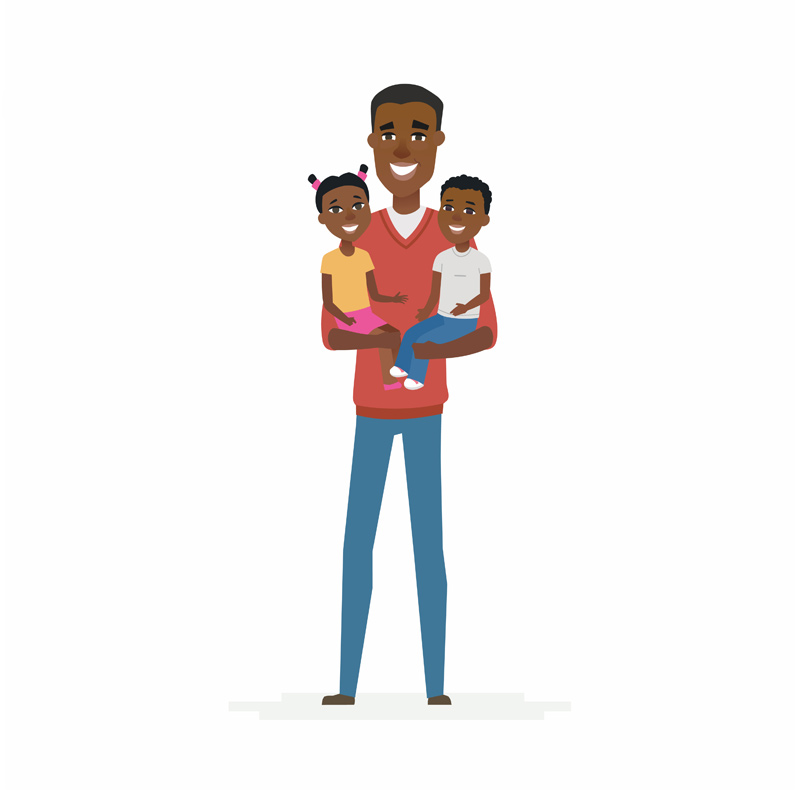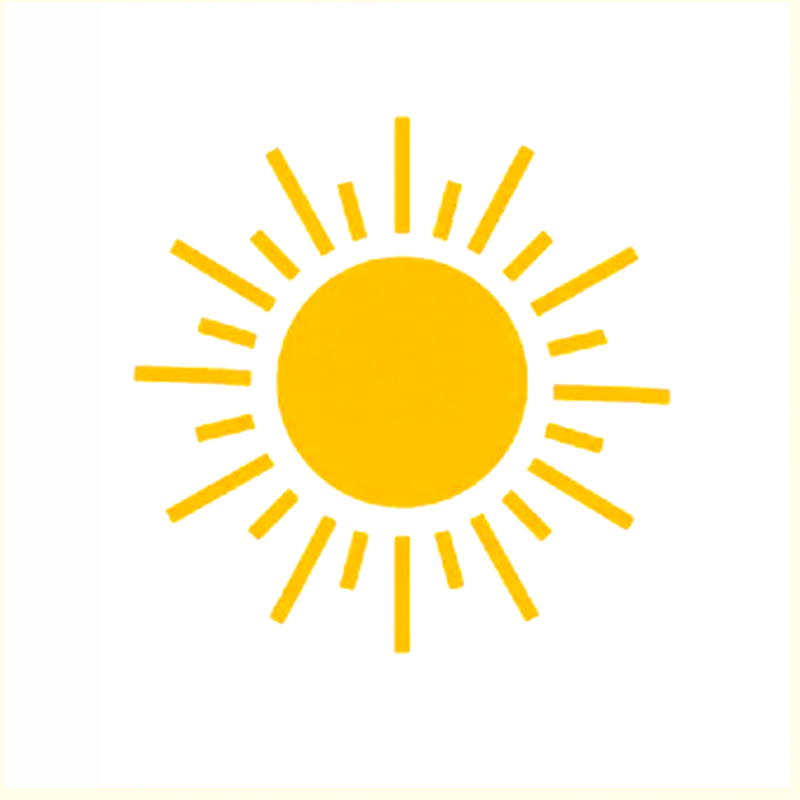 Side Window Shades
While we may not get a lot of sunshine in the UK, it's pretty darn hot when we do. Integrated window shades mean the kids can be protected in the back.
Cool Box
Road trips in the summer are without a doubt one of the luxuries in life. Pile the family in, pass the cold drinks around and away you go. If it's a particularly warm day, it's perfect to keep the children hydrated!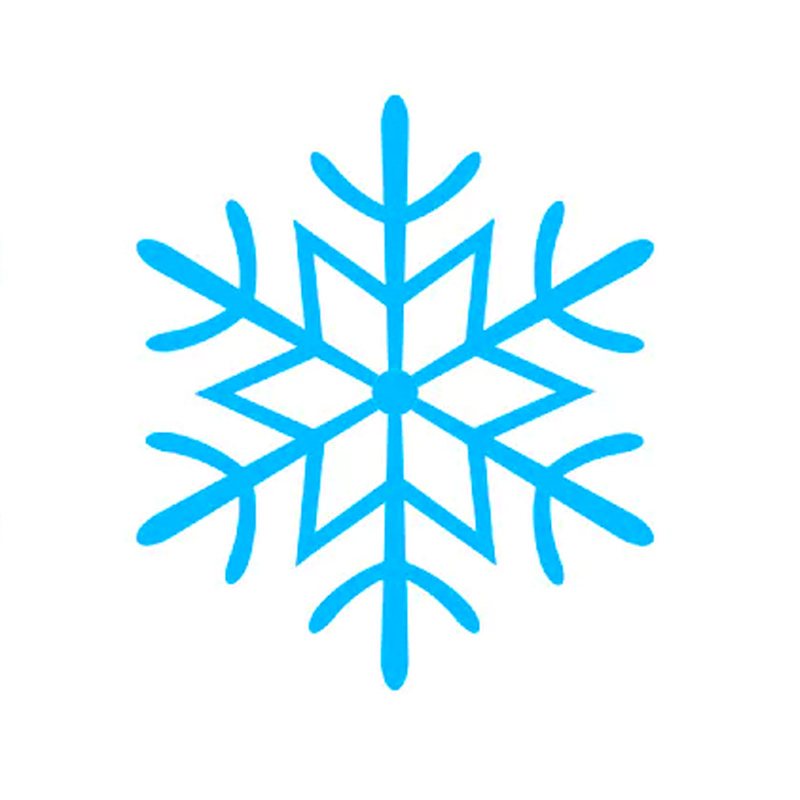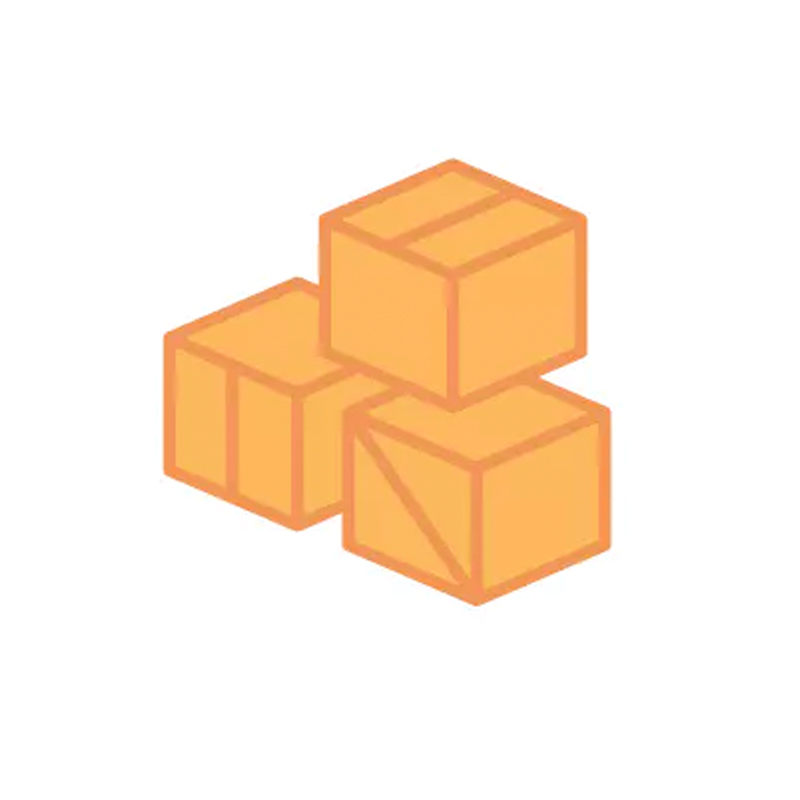 Lots of Storage
This goes without saying – children can come with A LOT of stuff so the more storage the better we say! Pockets, compartments and a big boot will serve you well when it comes to tidying your space.
Wipe Clean Upholstery
Spills are a part of life, especially with children so it's worth thinking about what type of upholstery you choose. Cream fabric might not be the best choice unless you don't mind it being smeared with melted chocolate, spattered with brightly coloured juice and covered in crumbs! Leather is a lot easier to wipe clean or if that isn't your bag, it's worth looking into car seat covers!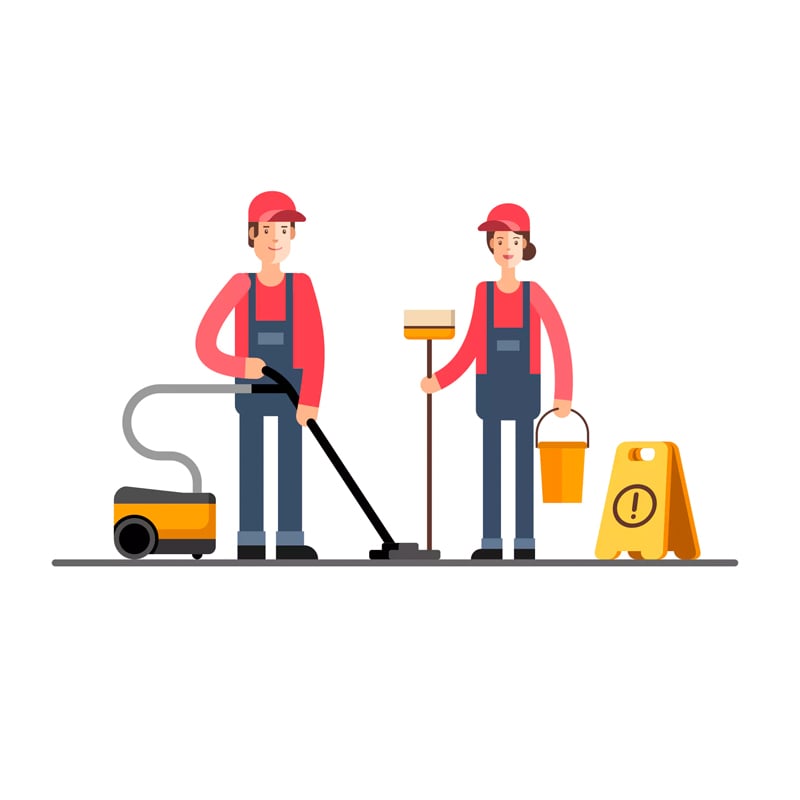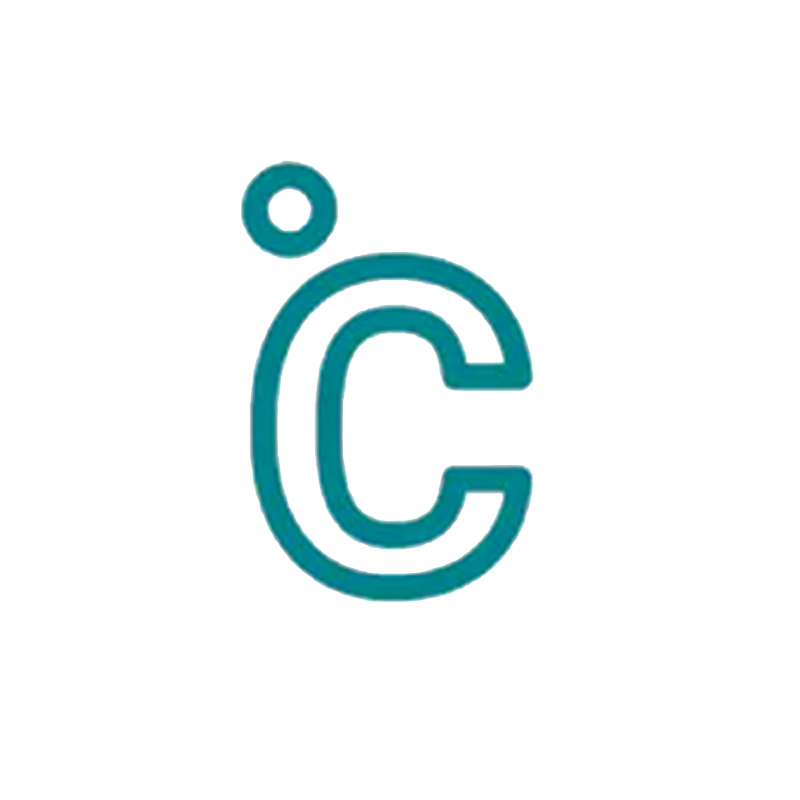 Climate Control for the Backseats
The weather in the UK can be unpredictable and it's one thing to try and prepare for all seasons, but when you are enjoying the heat and the kids need keeping cool, climate control for the backseats is a nifty feature we wouldn't say no to!
Stuff To Remember!
Consider your routine and if any child friendly features would make your life a little easier.
The End
(Not really...)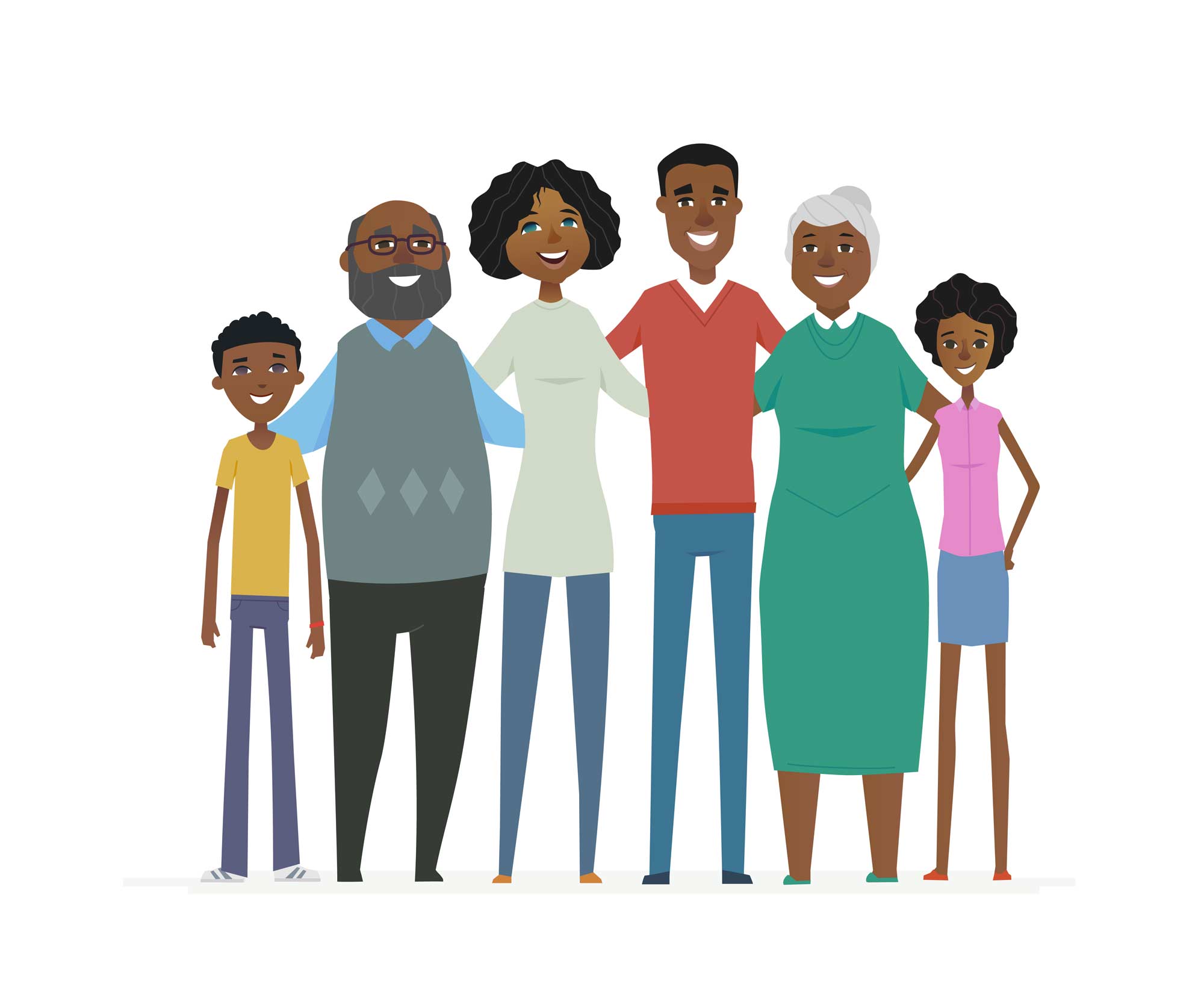 It might be the end of this guide, but it isn't the end of your search! There is lots of research to be done so get the kids settled, stick the kettle on and start looking for your perfect family car!