Everything You Need to Know About Motability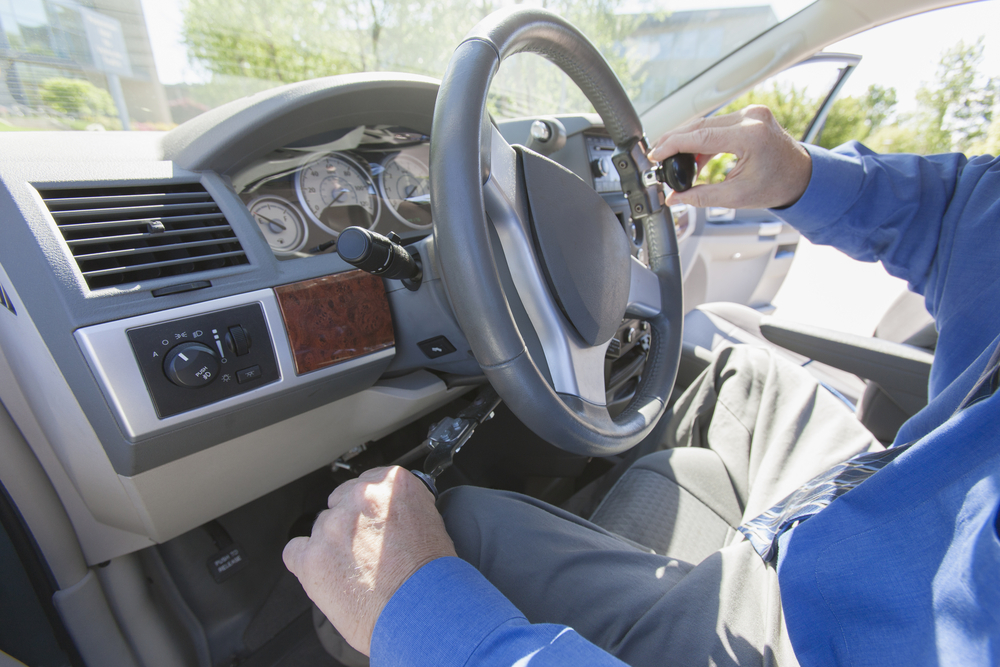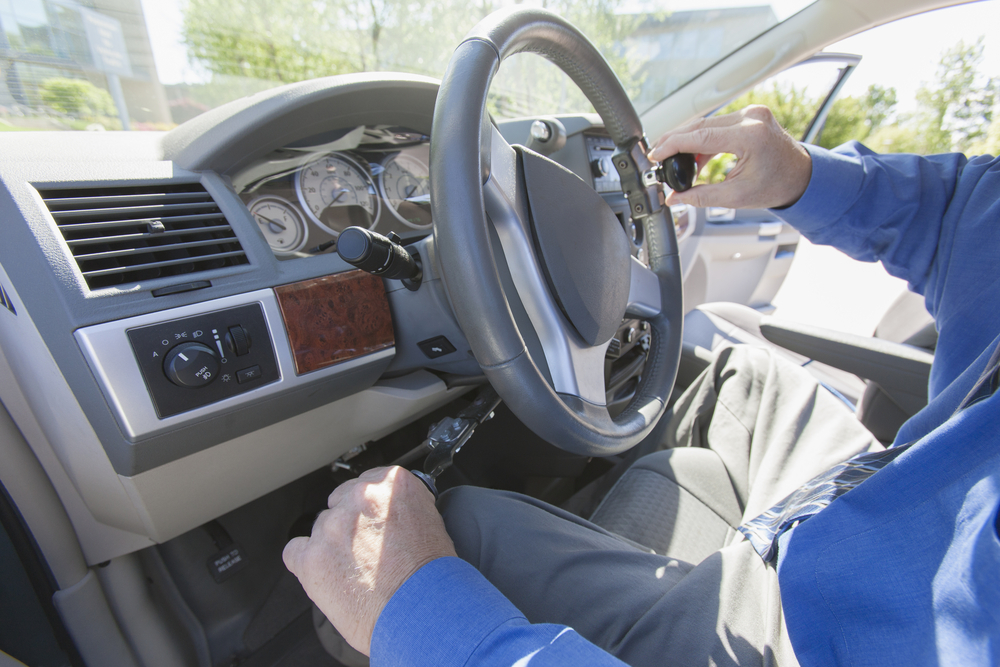 Since being founded in 1978, Motability has helped millions of people in the UK to get access to life changing vehicles. Its estimated that over 640,000 people of all ages and backgrounds benefit from the scheme, which allows those with disabilities to affordably drive the vehicles that are right for them.
If you think you might be eligible to receive the benefits of Motability, but dont know the full ins and outs of the scheme, were here to help. With our full guide to Motability, weve put together all the information you could need to know before deciding whether to look into the scheme. With eligibility, pricing, and the benefits of the scheme all covered, weve provided a full introduction to Motability.
What is Motability?
Motability is a scheme that helps disabled people to lease brand new cars, scooters, and wheelchairs by using their government-funded mobility allowance. If a person receives a regular government mobility allowance, they can exchange all or some of this to fund a lease car. When a person leases a car under Motability, they may also be able to receive Motability adaptations. These adaptations are designed to make it easier for those with specific needs to drive, and can be simply installed into most cars when needed.
What are the benefits of Motability?
The Motability scheme presents a number of benefits for disabled people. Members of the Motability scheme can get:
A new lease vehicle every 3 years
Insurance, maintenance and servicing readily organised, and carried out free of charge.
Full breakdown assistance included in all lease packages.
Replacement tyres and windscreens when needed.
Vehicle tax readily paid and arranged.
If you need vehicle adaptations such as steering wheel alterations, pedal rearrangements, and wheelchair lifts you may be able to receive these free of charge. However, not all adaptations are free, so you should always ask your dealership about the potential extra costs of any extras you might need.
Who is eligible for Motability?
Eligibility for Motability depends on a number of factors. As mentioned, the main prerequisite is that all applicants must receive some form of government funded disability allowance. At the moment, these allowances are:
Higher Rate Mobility Component of Disability Living Allowance (HRMC DLA)
Only those in receipt of the highest amount of the Disability Living Allowance are eligible to be considered for Motability. As of April 2015, this amount is currently £57.45.
Enhanced Rate of Mobility Component of Personal Independence Payment (ERMC PIP)
Personal Independence Payment was introduced by the Government to replace Disability Living Allowance for people of working age. This has seen many new recipients of the benefit with different qualifying criteria and assessments are currently taking place across the country. If you receive the enhanced rate of the mobility component of PIP, currently, £57.45 a week, then you may be eligible to receive Motability.
Armed Forces Independence Payment (AFIP)
AFIP was introduced in 2012, to compensate veterans of the British Army injured as a result of active service. The mobility component of AFIP is currently £57.45, the same as DLA and PIP, and if youre in receipt of this you may be eligible for Motability.
War Pensioners Mobility Supplement
This is an allowance paid by Veterans UK to those injured in active service, and is currently £64.15 a week. Those who receive this mobility supplement are able to apply for Motability.
Applicants must have at least 12 months left of any allowance to be eligible to join the Motability scheme. There is no upper age limit for drivers on the scheme; as long as drivers are the legal 17 or above, theyre eligible to join.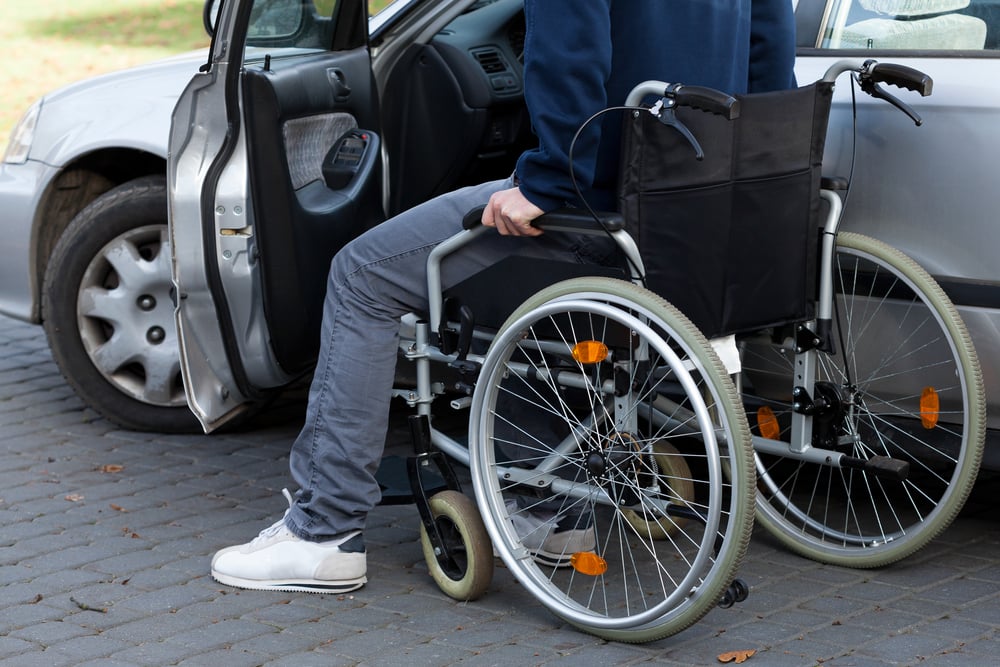 How much does a Motability car cost?
A large range of vehicles are available through the Motability scheme, all paid for by exchanging all or part of your disability living allowance.
Around 200 Motability cars are currently available at a lower cost than any of the above allowances, and many more can be accessed by exchanging the entirety of your allowance. If the cost is lower than the whole of the disability payment, they will still be regularly paid the remainder of the allowance.
A wider choice of vehicles is available if you decide to pay an advance payment. This is a one off payment given at the beginning of a lease period, in addition to the payments supported by your mobility allowance. This payment is payable on the day you collect your car, or the day before.
Who can drive a Motability car?
Two named drivers are allowed to be added when leasing a Motability vehicle; this can include the disabled person themselves, family members, carers, or friends. This means that you dont necessarily need to be able to drive or hold a driving license to join Motability, as the both named driver positions can be taken up by others. Nominated drivers must be named when taking out a lease on a vehicle, and will need to provide certain information about themselves. A third driver can also be added if necessary, but this comes at an additional cost.
Certain restrictions apply to nominated drivers, listed below.
Only one nominated driver is permitted to be under 21, providing they live at the same address as the customer.
Drivers under 25 will be restricted to driving vehicles that fall within lower insurance groups.
Nominated drivers should live within 5 miles of the Motability scheme members address. However, exceptions will be considered in cases where the proposed drivers are essential to the support of the customers mobility and Motability are satisfied that the car will be used for the customers benefit.
Drivers with certain criminal convictions or driving disqualifications may not be permitted to be nominated.
If needed, your nominated drivers can be changed part of the way through a lease period; this needs to be done through contact with RSA Motability. A temporary nominated driver can also be added if and when necessary, for a period of 30 days at a time. However, if the temporary driver is the third driver added to the lease, this will come at a cost.
How do I get a Motability car?
Once youve worked out whether youre eligible for Motability, you can get started looking for a vehicle. Motability vehicles from a range of manufacturers can be leased from Bristol Street Motors dealerships up and down the UK, with all of these having at least one member of staff trained to deal with Motability queries.
Getting a new Motability vehicle involves a few easy steps:
Before heading to a Bristol Street Motors dealership, its always a good idea to ring ahead or get in touch beforehand, and book an appointment with the Motability specialist. This way, you can be certain that there will be someone there who can fully handle your queries when you visit.
When you come see one of our Motability specialists, they should be able to let you know exactly whats available to you on the scheme. Simply tell them a little about yourself, such as any specific needs you might have, how much youre able to spend, and who will be driving the car. It is important to bring along your award notice or letter of entitlement confirming your allowance and length of award, proof of address (a utility bill addressed to the customer dates within the last three months), driving licences of all those to drive the car and the Dealer Guidelines letter if you have been awarded a grant.
Once we know what youre looking for, and what you need, well be able to suggest the options that are best for you. Well also be able to tell you about any adaptations we think would be suitable for you.
Once youve decided on the Motability car that you think is right for you, well order it in for you, complete with any adaptations. Delivery can take up to a few weeks, and well keep in touch to let you know of the progress. In the meantime, youll be given a Personal Identification Number keep hold of this.
Once your car arrives we will arrange a convenient time for you to come in to the dealership On collecting the car you will be required to enter your PIN as an electronic signature and acceptance of the contract hire agreement.
Then, our Motability specialist will check over the car with you explaining controls, features and equipment.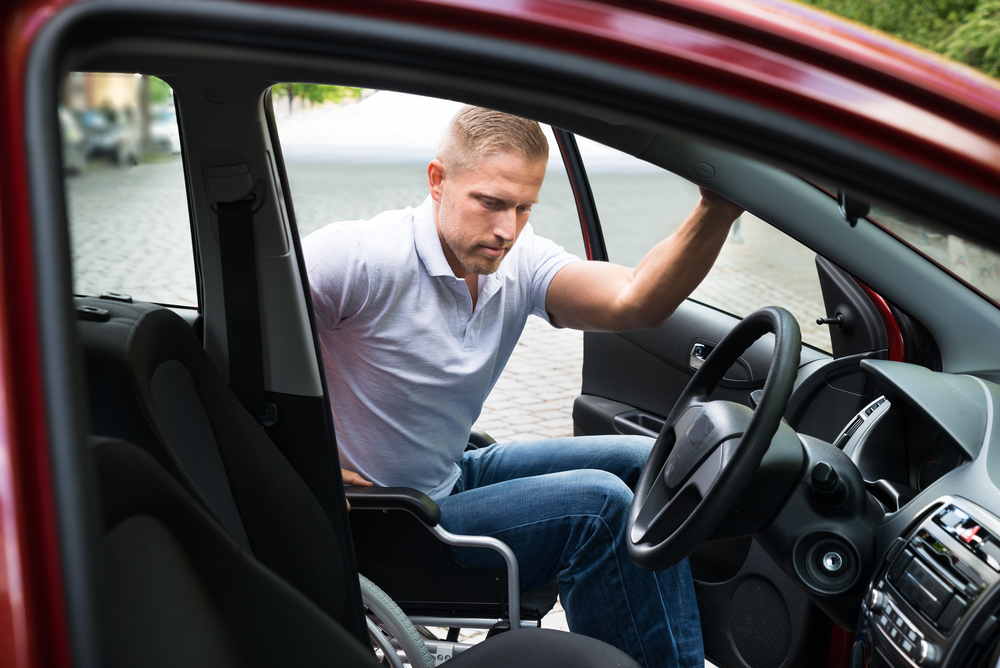 Is Motability right for me?
If you have a disability and receive some form of mobility allowance or care for someone who does you may want to consider Motability. To help you make a decision, heres a summary of how to get Motability, and what it can do for you.
If you receive some form of government funded mobility allowance, you might be able to get a Motability car.
Cars on the Motability scheme can be leased for 3 years, and Wheelchair Accessible Vehicles can be leased for 5 years.
Over 2000 vehicles are available on the scheme, from all major manufacturers.
You may be able to receive vehicle adaptations to help driving easier and more comfortable; some of these come free of charge.
You dont need to drive to get a Motability car, as youll simply need to name someone who can drive for you.
You can join Motability as a carer on behalf of another person, so long as this person is above 3 years of age.
If the above sounds like something youd be eligible for, or interested in, then Motability might be right for you. To find out what the Motability scheme can do for you, why not get in touch with a Bristol Street Motors dealership near you. Or, why not just take a look at the Motability vehicles we have available online right now.