Everything you need to know about the new Peugeot 5008
27/10/2017 11:45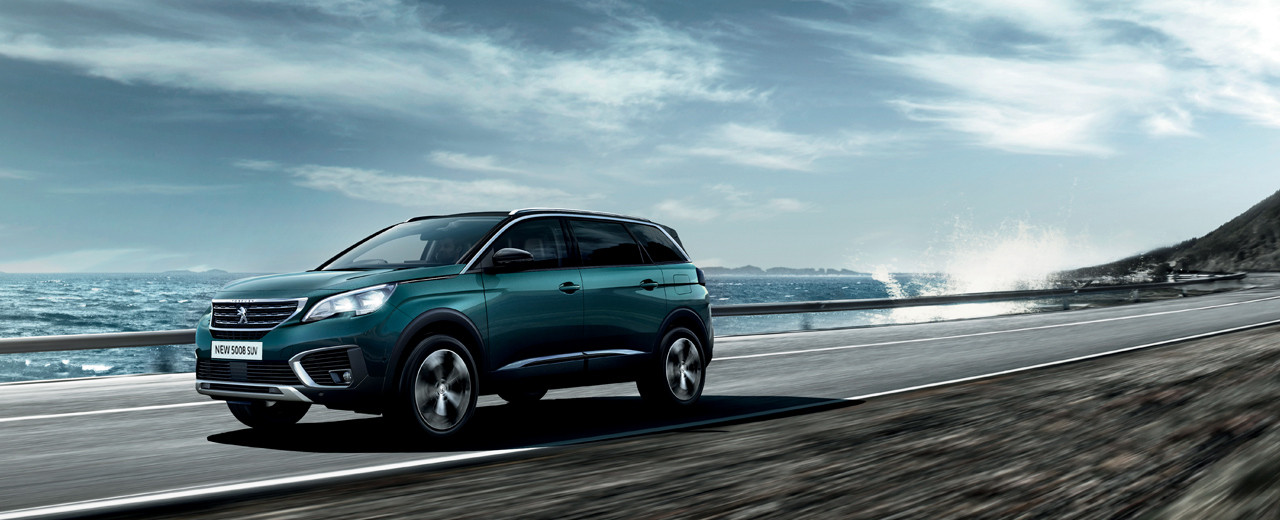 Everything you need to know about the new Peugeot 5008
A revamp is never a bad thing when it comes to old car models, and Peugeot's new 5008 takes on new terrain with it's latest redesign. Sharp, spectacular and sporty, this car is designed to give you a thrilling new experience on your car journeys, whether it's a simple ride into the city or a road trip across the county.
Depending on your trim, you can get quite the style for the spec. A black diamond roof can help give your SUV the edge whilst large alloy wheels ranging from 17" to 19" will give you incredible curb appeal. Light up your darker nights with the three-claw LED lights, whilst the Allure models will give you the privacy of dark rear tinted windows.
The style continues on the inside, as the dashboard wraps around you giving you all you need at your fingertips. From the chrome accents and leather interior, the new 5008's cabin is sophisticated enough to compete with luxury models. Style isn't all that the cabin offers, as you've room to plug in chargers and window blinds to help give you a total blackout for those of you who need total focus and relaxation on road trips. Storage space is clever, with shelves, hooks and cup holders.
Performance is just as impressive as style, with a choice of either the BlueHDi or PureTech engines. The BlueHDi diesel is the perfect choice for high performance with reduced emissions. The PureTech petrol engine is for those of you who'll be using the SUV around the city, for maximum reliability on a daily basis.
An SUV that will pack a punch and be reliable for the long haul, the new Peugeot 5008 is set to be a road pleaser. Be sure to enquire about it when it's available!