Fiat produces landmark MultiJet engine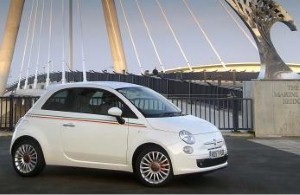 Fiat has produced its four millionth car featuring the 1.3 16v MultiJet engine.

The company reports that the small diesel engine has proved a "great success" since its launch in 2003, and the landmark Fiat 500 unit rolled out of its plant in Bielsko Biala in Poland last week (February 4th).

Available in 75HP, 85HP and 95HP version, the engine offers high performance and low fuel consumption and can also be found in the Panda, Punto Evo and Qubo lines.

Cutting-edge technology also ensures "long service intervals", the manufacturer noted.

Fiat stated: "Constantly updated in terms of technological content, the 1.3 16v MultiJet has been awarded many prestigious accolades, including Engine of the Year in the 1.0-1.4 litre category in 2005."

Meanwhile, the Fiat 500 was recently named as City Car of the Year in the 2011 BusinessCar Awards, the third time the model has won the accolade in as many years.