Ford Transit Connect takes ACFO award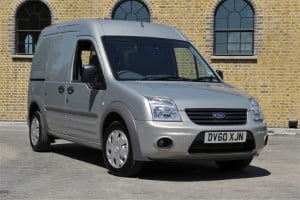 Posted by Craig Salter

Ford has won an award for one of its most popular models.

The company reports that its Ford Transit Connect has been named Small Van of the Year at the Association of Car Fleet Operators (ACFO) awards.

Clinching the accolade for the eighth successive year, the van was praised by the ACFO for its reliability, running costs and environmental credentials.

Ford notes that the ACFO awards are among the most coveted in the industry, since they are chosen by the association's 800 members, all of which deploy cars and vans commercially.

Fleet director Kevin Griffin said the manufacturer is "delighted" to have taken the accolade, which reflects the opinions of UK fleet customers.

"Eight awards in eight years for the Transit Connect underlines and recognises Ford's commercial vehicle success and why Ford is first choice for thousands of British businesses," Mr Griffin added.

Ford was recently named Britain's most reliable van manufacturer in the annual reliability survey published by Fleet News magazine.