Fuel-saving tips to help new and used car drivers cut costs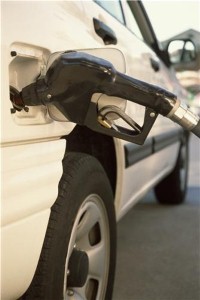 Posted by Sebastian Turkenburg

Drivers looking for ways to reduce their motoring costs might want to follow some tips on saving fuel issued by a breakdown firm.

Green Flag has revealed a number of ways in which drivers could make their petrol go further, potentially appealing to new and used car buyers on a budget.

Among the suggestions made by the firm is to remove any excess weight such as unused roof racks, as this can cause the vehicle to use more fuel.

Enhancing the car's aerodynamics by keeping windows closed can cut drag and lead to fuel savings, while drivers with diesel vehicles should be wary of misfuelling their auto.

It is also worth using the internet to find the cheapest prices offered at local petrol stations, with head of the firm Dan Robinson saying: "Remember that convenience costs and you will pay a premium to use motorway petrol stations."

Additionally, the company suggests using a cashback credit card on fuel purchases means drivers can claim some money back.

Recently, Michelin revealed that motorists who fail to ensure their tyres are properly inflated waste 370 million litres of fuel every year.