In the Spotlight: All-New Volvo XC40
19/02/2018 14:31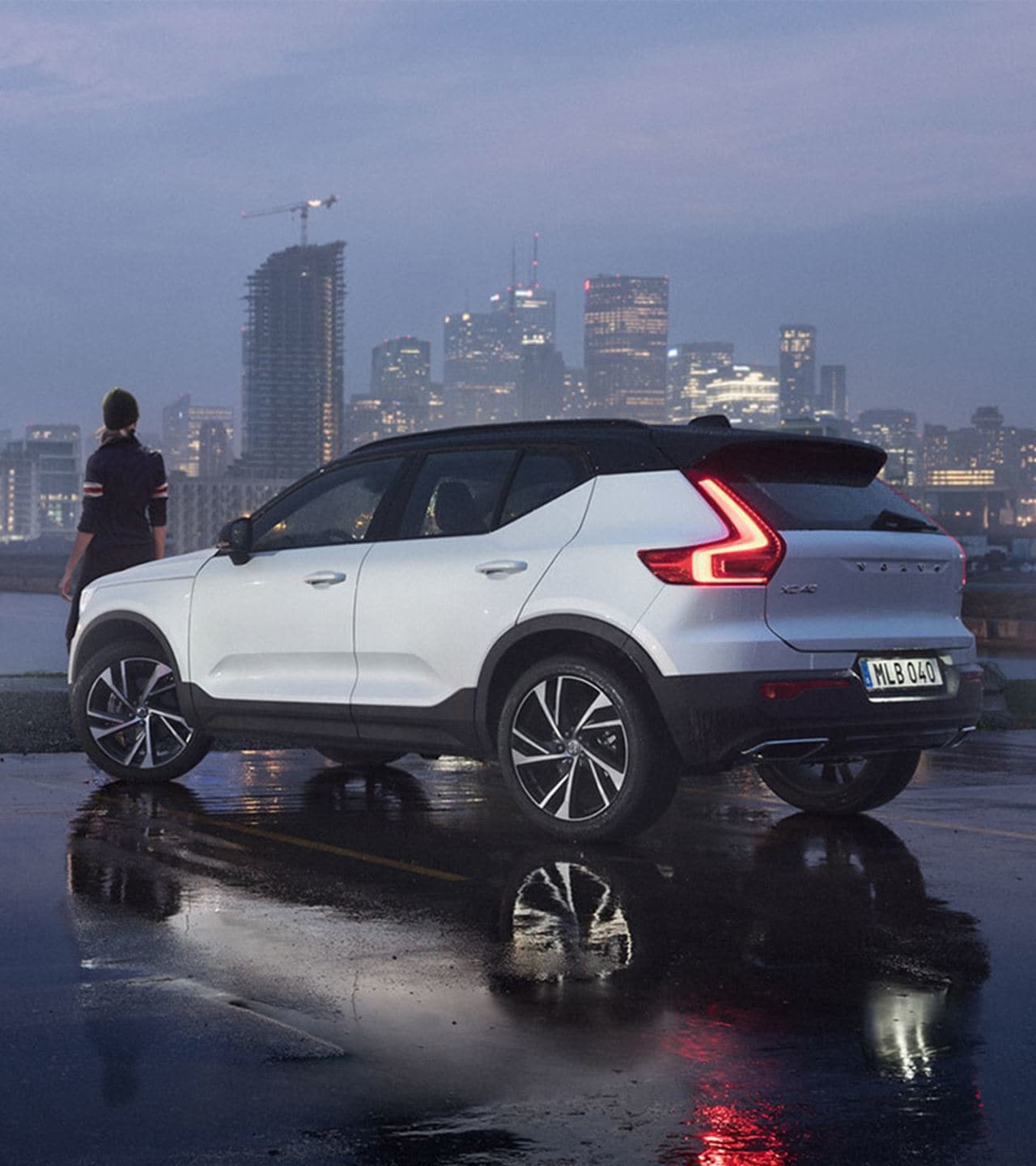 In the Spotlight: All-New Volvo XC40
The XC40 is Volvo's first offering of a compact SUV. Renowned for their reliability and endless capabilities, Volvo have their flag firmly planted in the soil of the motoring World - and the smaller sibling to their immensely popular XC60 and XC90 is no different. In fact, it burst onto the market in spectacular fashion, with WhatCar? naming it their 'Car of the Year' for 2018. In this exclusive article, we're taking a look at all things Volvo and finding out what makes this particular crossover so special.
"With its mix of comfort and class, safety and style, the new XC40 excels in all the areas that are important to buyers. Amid a year of great new cars, it stands out as the most impressive by far."
WHAT CAR?
Car of the Year Awards 2018
Starting at just £27,905, the XC40 sees Volvo's most versatile offering to the SUV market, rivaling the likes of Jaguar's E-PACE and the Volkswagen T-Roc. From wireless phone charging to a precisely-oriented sound system, it's luxury comforts make this a drive you'll continue to fall in love with every journey you make.
FORGET THE FORMALITIES.
A lot of car reviews and motoring journals have to focus on what cars are like to drive, and that makes sense, that is, after all, what they are there for. However, in case you didn't notice, the XC40 is a Volvo, so why bother? The Swedish manufacturers stand at the very forefront of reliable motoring, and were the first to set themselves apart from other luxury car-makers many decades ago. Now though, technology is advancing (faster than we can teach our grandparents how to use it), and Volvo are harnessing ever-adapting tech to continue out-doing their competition.
SAFETY FIRST!
Volvo's extensive range of safety features keep you calm and collected on the roads, giving you peace of mind no matter what the journey. Semi-autonomous Adaptive Cruise Control means you get gentle assistance in keeping the car centered in it's lane, maintaining a set speed and distance from the car in front to avoid any chance of tailgating and near collisions. What's more, you never worry about those tricky parallel parks again, with a 360° camera providing a bird's-eye view of the road.
CONNECTIVITY
The XC40 hosts an array of a smart tech features seen throughout the entire Volvo range, and they all have one very simple thing in common - to make your life easier and remove day-to-day hassles! They let you stay connected and entertained while on the move.
Integrating both Apple CarPlay and Android Auto into their infotainment system, Volvo allows you to get smartphone functionality in the centre touch screen. Your favourite apps become easily available, seamlessly integrating with Apple Siri or Google Assistant.
With space just beneath the centre console that cater for wireless mobile phone charging, your journeys can be truly hassle-free. What's more, the Volvo On Call app connects your phone or wearable device with your XC40 to provide remote access and a range of handy functions, including remote locking along the option to pre-heat or pre-cool your car.
IT'S WHAT'S ON THE INSIDE THAT COUNTS
A luxury interior design creates a home from home while on the road. It provides the kind of comfort that will have you taking detours just to stay in the car a little longer! Made from 100% recycled material, the textile interior mats of the XC40 combine modern style with sustainability. Good music makes all the difference. Every XC40 features Air Woofer Technology™ and for the ultimate experience, the Harman Kardon® Premium Sound delivers a beautifully balanced, powerful sound.
For more information on this stunning compact SUV, click here.
Author: David Winter