In the Spotlight: The All-New Ford Fiesta Active
30/05/2018 15:38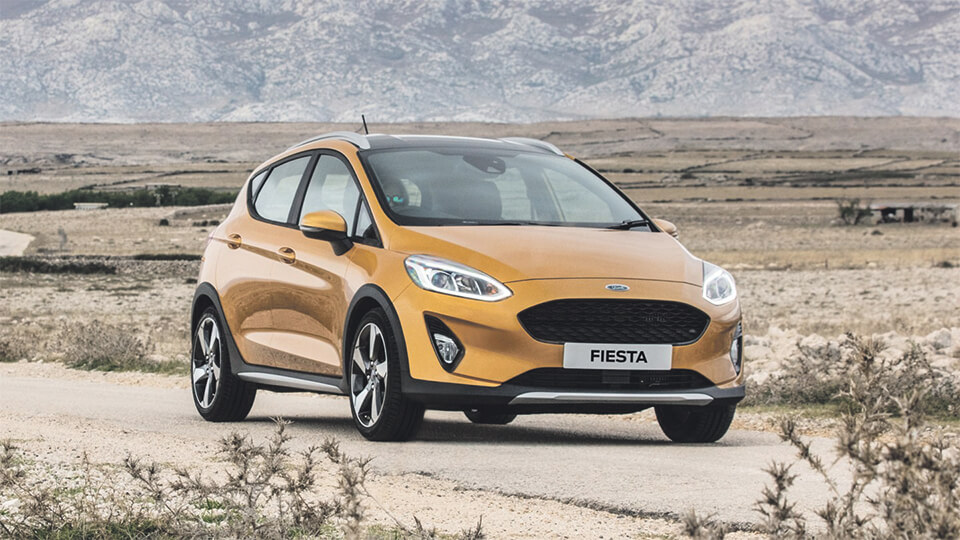 In the Spotlight: The All-New Ford Fiesta Active
Undoubtedly the UK's most loved car, the Fiesta is set to reach new heights of popularity with it's new Active Edition, as Ford inject some SUV treatment into the iconic little hatchback! The Fiesta Active is set to deliver an adaptive SUV drive with the flare of a hatchback, making this a true all-rounder.
Ford marry a great combination of SUV-inspired styling - raised ride-height, roof bars, and rugged body kit - with true Fiesta driving dynamics for a hatchback experience like no other. This is the first of the Active range, with the KA+ and Focus due to get some Active treatment later in the year. The Active trim sees a more 'sporty' look to match its persona; much like the kid who's picked first for every sports team in school, this is the kind of car you want accompanying you for any road trip. No matter what the terrain or destination, it doesn't mess about; Ford have ensured that all their upcoming Active variants will be able to boast a range of capabilities.
Firstly though, let's look at the interior. The Fiesta's exquisite detailing blends form and function with striking beauty. A range of personalisation options allow you to create a highly individual space and distinctive feel. Even with standard styling, this car really does put you in a special place, with each detail a simple reminder of the little 'extra' that this car offers in every way.
Within the comfort of the interior comes a wave of technology. From adaptive cruise control to traffic sign recognition, this all-new Fiesta has a mind of its own… And it's pretty smart! But the uprise of super-techy smart cars isn't just a plot to a brand new sci-fi horror; in fact, the safety features of the Fiesta Active show just why Ford have remained a leading car manufacturer since the release of their first ever car - the Model T - over 100 years ago!
AS SAFE AS HOUSES
In true Fiesta fashion, a range of safety features are at hand to help you truly immerse yourself in the experience of driving while having full peace of mind behind the wheel.
Stress-free parking allows you to focus on where you're going, and not where you're going to park. Active Park Assist uses a combination of different technologies to do more than steer you into parking spots. With Park Out Assist, you're helped back out of the tight spots too! The Parallel and Perpendicular Parking system can sense if there's space for your car to fit, then reverse you in. And Side Parking Aid also warns you if there are any lateral obstructions.
A Blind Spot Information System uses RADAR sensors to scan the blind spots on either side of your Fiesta. And if they detect a vehicle you can't see, an orange light that's clearly displayed in the corresponding side door mirror illuminates to warn you. If you're reversing out of a space, and have limited visibility of the traffic situation, Cross Traffic Alert can detect oncoming vehicles and sound a warning. The technology also illuminates a light in the wing mirror: left or right depending on the direction of oncoming traffic.
The Fiesta also helps keep a keen eye on the road. Whether the signs are at the side of the road or above it, permanent or temporary, Traffic Sign Recognition can identify them. An icon of that speed or a no-overtaking sign appears on the instrument cluster and changes every time you enter a new limit.
AN ALL ROUNDER
Whether it's a long haul cruise down the motorway or a trip out in the fields, the added ride height and ever capable handling of the Fiesta gives comfort that adapts to all situations. The rugged-SUV and connected driving experience makes an unforgettable journey with every trip you take.
For more information on the Ford Fiesta Active, click below:

Author: David Winter