Male used car drivers more likely to curb speed and cut costs?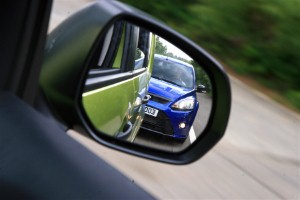 Male drivers are more willing to drive less in a bid to save money than their female counterparts, a study has shown.

Used car drivers might be looking for ways of cutting their motoring spend in the currently difficult economic climate, with a study from the Environmental Transport Association (ETA) highlighting that 45 per cent of men would drive more slowly to save fuel.

However, only 37 per cent of women agreed.

The findings did show that females were 23 per cent more likely than males to combine vehicle journeys to cut overall mileage, which the ETA describes as a very effective way of reducing environmental impact.

Director at the ETA Andrew Davis said that women statistically drive less than men and are more likely to keep to the speed limit, making them greener motorists.

"But everyone can enjoy financial and environmental benefits by occasionally leaving the car at home," he added.

The findings were revealed after the Post Office reported that fuel prices in Europe have risen by up to a third in the last year.