Mazda Redditch joins Chamber of Commerce
22/08/2017 16:15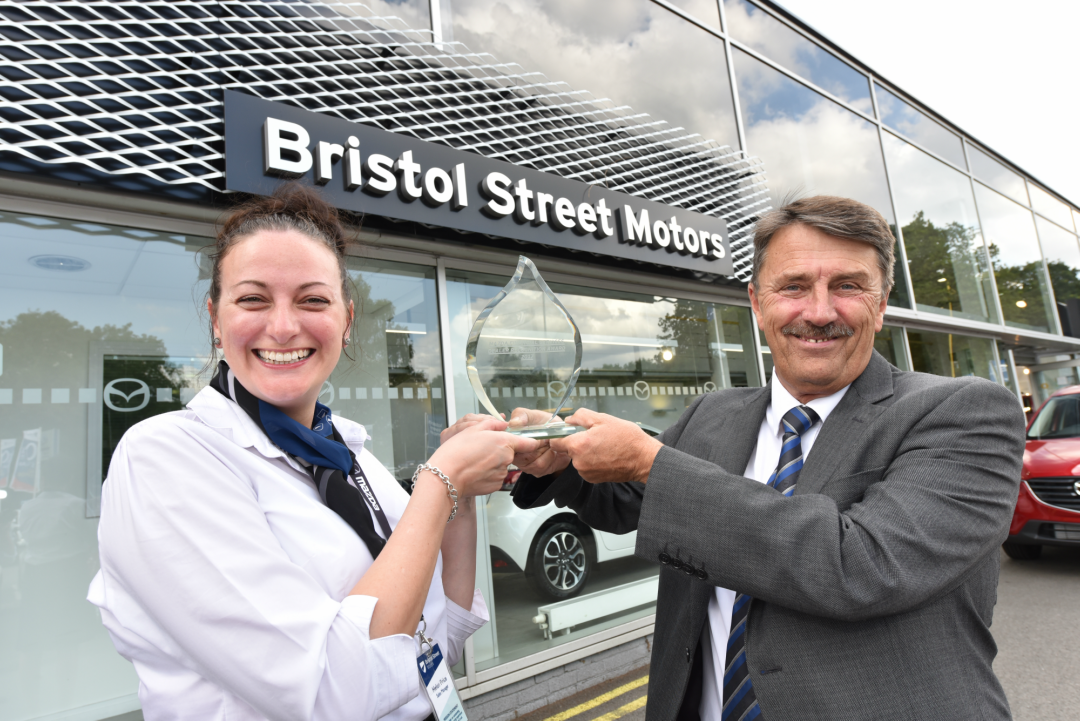 Mazda Redditch joins Chamber of Commerce
Bristol Street Motors Mazda Redditch has been welcomed as the Herefordshire & Worcestershire Chamber of Commerce's newest member.
The dealership based at Battens Drive, Redditch, was recently named by Mazda Financial Services as its best performing business-facing dealership and will offer its expertise to support chamber members with any transport needs.
Led by business manager, Michael Hogarth, who has 45 years' experience in the motor industry, the dealership's customer-facing team consisting of new car sales manager Helen price and sales executives Darren Bland and Thomas Honniball offer the personal touch when advising on vehicles that best suit customers' needs. The aftersales team provides full and extensive maintenance services including a range of courtesy cars, while-you-wait appointments, and vehicle collections/returns.
Chamber members will receive exclusive offers for contract hire and purchasing on the full range of Mazda vehicles, including the recently launched Mazda CX-5, which is fast becoming a popular choice amongst business fleet customers. The dealership is also hoping to support growth plans of the chamber's 1,400-strong membership by offering use of its meeting facilities for events and conferences.
Thanks to its status as part of Vertu Motors plc, the UK's sixth largest motor retailer, Bristol Street Motors Mazda Redditch is able to source a wide range of approved used vehicles and offers a free vehicle delivery service nationwide. This means that even businesses with smaller transportation budgets are able to source a high-quality vehicle at an affordable price.
Michael Hogarth, business manager at Bristol Street Motors Mazda Redditch, said: "We're really excited to be joining the Herefordshire & Worcestershire Chamber Of Commerce. We want to work with the Chamber and its members to support their growth plans by providing well-costed and affordable vehicle solutions, access to our network of local partner businesses and the use of our facilities for events and meetings.
"We're a local dealership, employing local people and supporting local businesses. I'm looking forward to working with my fellow chamber members to help the local economy flourish and prosper."
Bristol Street Motors Mazda Redditch can be found at Battens Drive, Redditch, Worcestershire, B98 0LJ
It is open 9am - 7pm Monday to Friday, 9am – 5pm on Saturdays, and 11am – 5pm on Sundays.
Contact business manager Michael Hogarth, or new car sales manager Helen Price on 0330 017 4640 to discuss solutions to your business transport needs.
www.bristolstreet.co.uk/find-a-dealer/mazda-redditch/
ENDS