Vauxhall are to bring their Onstar technology to the UK this summer
22/07/2015 16:22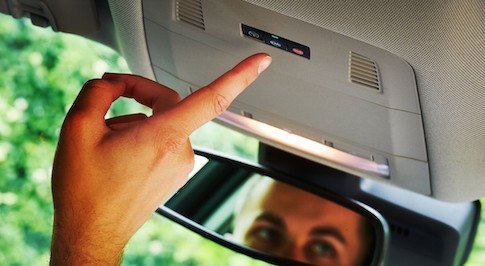 Vauxhall are to bring their Onstar technology to the UK this summer
The ground-breaking Vauxhall Onstar technology includes a Wi-Fi hotspot for up to seven devices, an emergency response notification if airbags are deployed and stolen vehicle recovery technology for assisting police.
The announcement means that the technology will be in cars nearly two years before in-car emergency systems become a legal requirement.
The first car to have the new system will be the all-new Astra, which is set to be unveiled at the International Frankfurt Motor Show in September. It will be in UK showrooms from October, soon to be followed by Vauxhall Vivas and Insignias equipped with the new technology.
Alongside the UK, OnStar will be available in 13 other countries across Europe, including Austria, Belgium, France, Germany, Ireland, Italy, Luxemburg, Netherlands, Poland, Portugal, Spain and Switzerland.
Tim Tozer, Vauxhall's chairman and managing director commented: "With OnStar, Vauxhall is bringing the latest connectivity technology to a wider audience. OnStar will make driving safer as well as offering new innovations in infotainment and telematics. And best of all, the system will be free to customers for the first year of ownership.
Car owners will be able to connect to their vehicle remotely with the OnStar smartphone app. This will enable them to perform numerous tasks such as locating the car online, remotely lock or unlock the car, honk the horn and flash the lights and bring up important vehicle data such as the tyre pressure.
by: Laura Thomson