Vauxhall introduces 'Whisper Diesel' engine to the Insignia
06/07/2015 16:32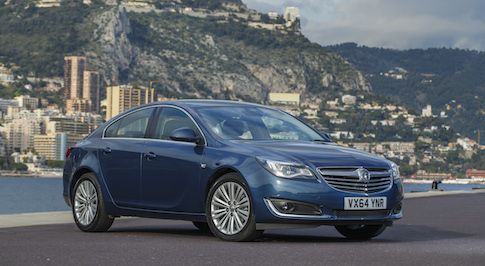 Vauxhall introduces 'Whisper Diesel' engine to the Insignia
Vauxhall's Insignia is the latest model in the range to get the new 1.6-litre 'Whisper Diesel' engine.
The new version of this mid-size turbo engine replaces the current 2.0-litre units and was developed to deliver exemplary responsiveness and low consumption with exceptional running smoothness.
The 1.6 CDTi 135bhp ecoFLEX version achieves a top speed of 130mph and 0-60mph in 10.9 seconds. For fleet managers and company car drivers, this model emits just 99g/km CO2 emissions when specified with 17-inch alloy wheels and ultra-low rolling resistance tyres, which is available on Design, SE, Tech Line and SRi models only. The new engine also boasts a combined fuel consumption figure of 74.3mpg.
Also new to the Insignia range is OnStar, a one-of-a-kind system, giving drivers a Wi-Fi hotspot for up to seven devices, emergency response notification if the airbag deploys and stolen vehicle recovery technology.
Connecting drivers directly with a call centre advisor, it provides owners with a personal assistant 24/7. For example, with Destination Download, you can call your OnStar advisor in-car and they'll pinpoint your desired destination and send the address to your vehicle's navigation system. OnStar is available as standard on Elite, Limited Edition and VXR trims.
If that wasn't enough, the second generation Navi 900 IntelliLink, which utilises Apple CarPlay, brings the very best iPhone connectivity into the car. This guarantees fast access to many entertainment apps for music and news. Display and operation are accessed using the eight-inch colour touchscreen.
IntelliLink also enables audio streaming, voice control and the option to allow incoming text messages to be read aloud, as well as watching films and videos the former, of course, only when the car is stationary.
The navigation system features maps of more than 30 European countries, which can be displayed two or three-dimensionally according to personal preference and be controlled by voice command.