Vauxhall Van Scrappage Scheme Taking Place at Chingford and Waltham Cross
26/08/2020 11:30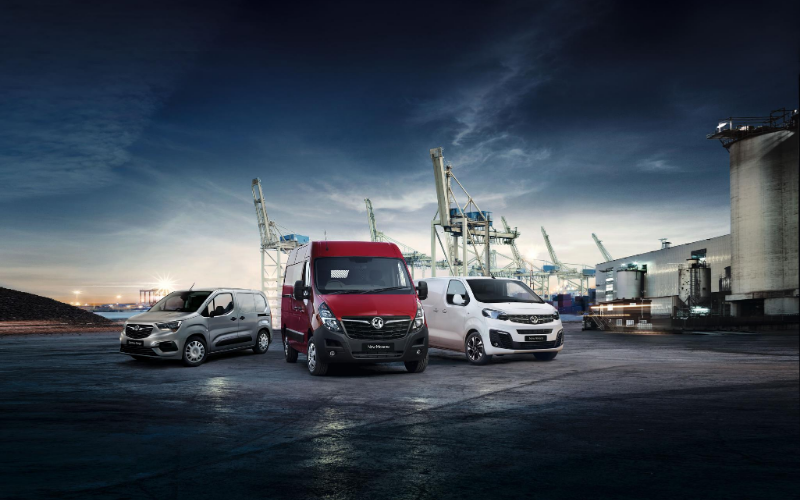 Vauxhall Van Scrappage Scheme Taking Place at Chingford and Waltham Cross
Our Vauxhall Chingford and Waltham Cross dealerships are taking part in the Vauxhall van scrappage scheme, which means you could receive up to £7,000 from Transport for London (TFL), to put towards a new Vauxhall van.
This scheme is open to businesses with up to 50 employees in and around Greater London, and will financially benefit you and your company, whilst helping to improve London's air quality.
The Transport for London scrappage scheme is open to qualifying vans and minibuses which do not meet the minimum emission standards. This means you could:
1. Become exempt from the £12.50 daily Ultra Low Emission Zone (ULEZ) charge
2. Get up to £7,000 from TFL towards a New Vauxhall Van
3. Help improve London's air quality
The entire Vauxhall Van range is ULEZ emissions compliant and, at Bristol Street Motors, we have a fantastic range for you to choose from.
So, contact Bristol Street Motors Vauxhall Waltham Cross or Bristol Street Motors Vauxhall Chingford today, to find out more and browse our fantastic range of new Vauxhall vans.
Contact Vauxhall Waltham Cross
Terms and conditions apply. *The customer will be required to enter into an agreement with TFL when applying for the Scrappage Scheme. For the TFL terms and conditions which will apply, go to www.tfl.gov.uk/scrappage-scheme. The Scrappage Scheme is not affiliated with or exclusive to Vauxhall Motors Limited. Vauxhall does not assess your eligibility for the Scrappage Scheme. It is the customer's own responsibility to check their eligibility and apply for the Scrappage Scheme directly with TFL. Customers can check their eligibility at www.tfl.gov.uk/scrappage-scheme. TFL is the only party capable of exercising its discretion to assess whether a customer is eligible for the Scrappage Scheme. CUSTOMERS SHOULD NOT SCRAP THEIR VEHICLE UNTIL THEY HAVE RECEIVED WRITTEN CONFIRMATION FROM TFL THAT THEY HAVE SATISFIED THE INITIAL ELIGIBILITY CRITERIA. All new Vauxhall vans qualify as a cleaner replacement under the Scrappage Scheme as they are Euro 6 compliant vehicles. Used Vauxhall vans may also qualify as Euro 6 compliant. Please speak to your local Vauxhall Retailer to confirm the details of a used Vauxhall van. The customer must pay the full purchase amount, initial rental and/or deposit required to complete the purchase or lease of the vehicle. No discount will be applied to the price of the vehicle to account for the grant from TFL. Vauxhall is not under any circumstance obliged to provide a refund for the purchase price of the new vehicle where TFL does not accept the customer's application for the Scrappage Scheme. Statutory rights are not affected. The customer acknowledges and accepts that Vauxhall will not be liable for any refusal by TFL to pay the grant to the customer under the Scrappage Scheme, or for any withdrawal or amendments to the Scrappage Scheme. For more information and to apply for the Scrappage Scheme, go to www.tfl.gov.uk/scrappage-scheme.