Then. Now. Always.
We've since grown to become a national brand recognised for its honesty, integrity and quality of customer service.
Although the vehicles, technology and cities around us have all evolved over the years, including the way you can buy a car, our dealerships remain at the heart of it. Our experience and heritage have led us from strength to strength, allowing us to retain our place as one of the largest motor retailers in England.
Cars have changed a bit over the last 100 years.
Meet the cars from our advert below...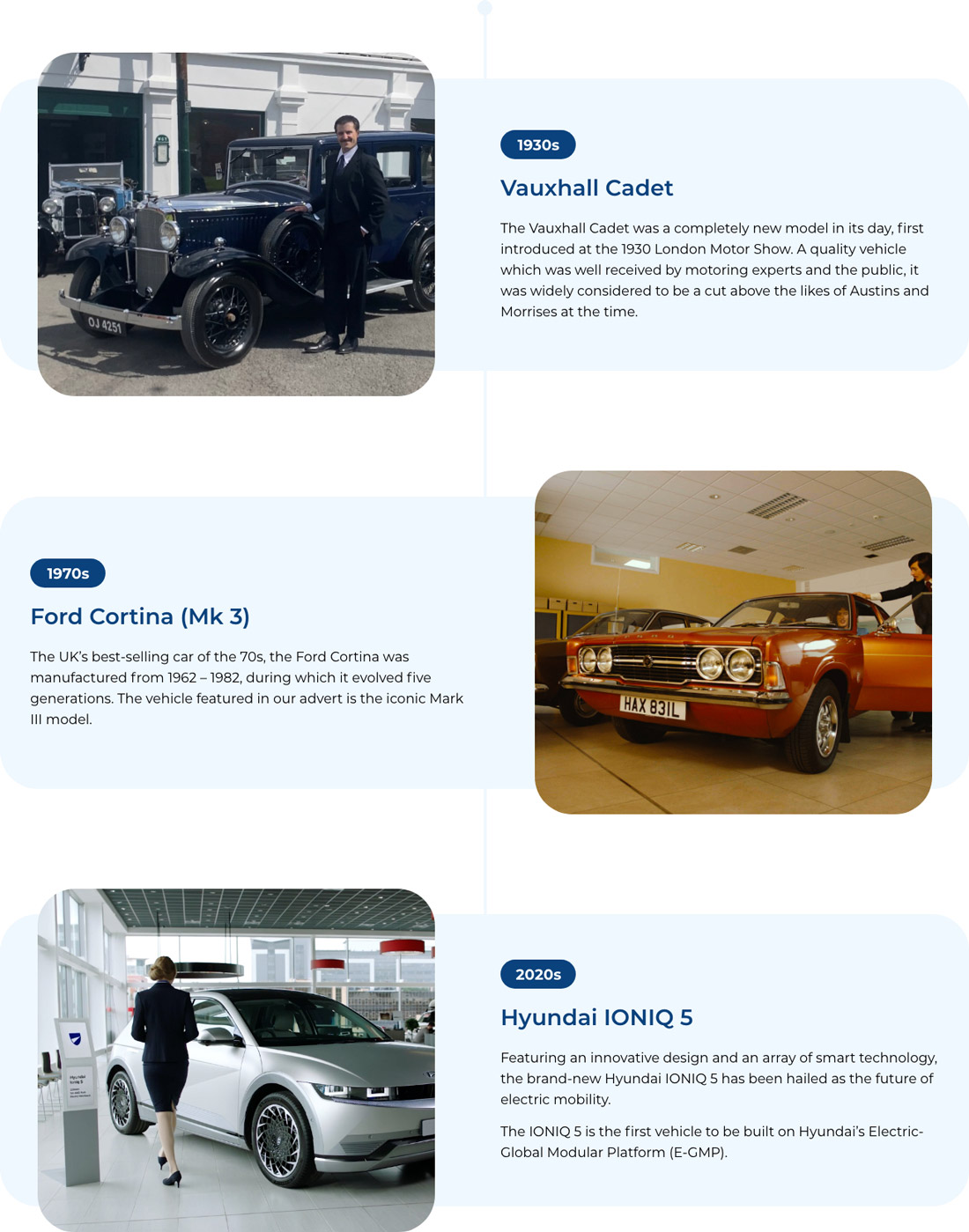 Representing 16 of the world's major manufacturers, Bristol Street Motors offers new cars, ex-demonstrator cars, used cars, electric cars, new vans and used commercial vehicles from Citroen, CUPRA, Dacia, DS, Ford, Hyundai, Jeep, Mazda, MG, Nissan, Peugeot, Renault, SEAT, SKODA, Toyota, and Vauxhall. And to keep up with modern times, you can also buy a car online direct from us.
Whether online, on the phone or in person, our dealership teams are on hand to offer the highest standards in sales and aftercare services. At Bristol Street Motors, we'll be with you every step of your car buying journey, just as we were then and just as we always will be.