DRIVER ASSISTANCE SYSTEMS
New Grandland X comes with a new generation of driver assistance systems that protects it with a safety zone for maximum relaxation and minimum risk. For example, traffic sign recognition, lane assist and an automatic emergency braking system which can safely slow your speed in heavy traffic, while keeping you in total control. Good to know someoneís looking out for you. Or rather, looking ahead for you.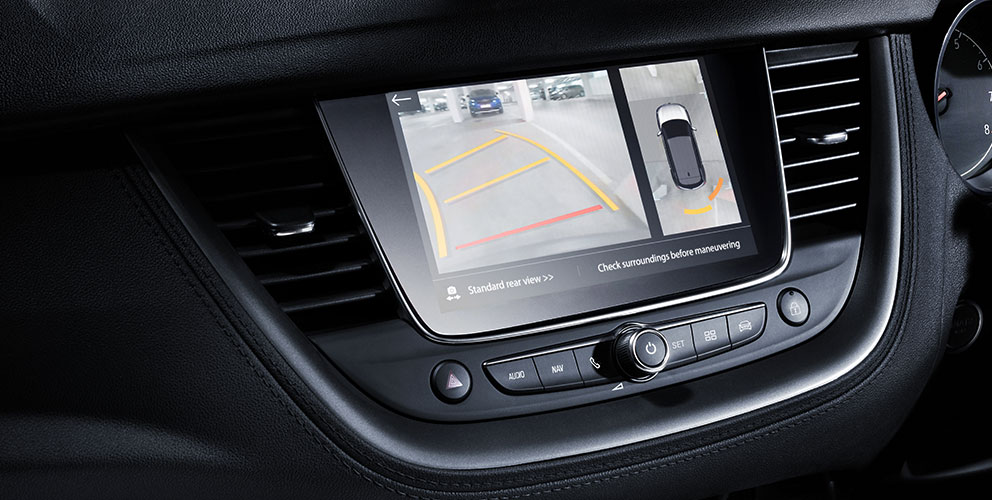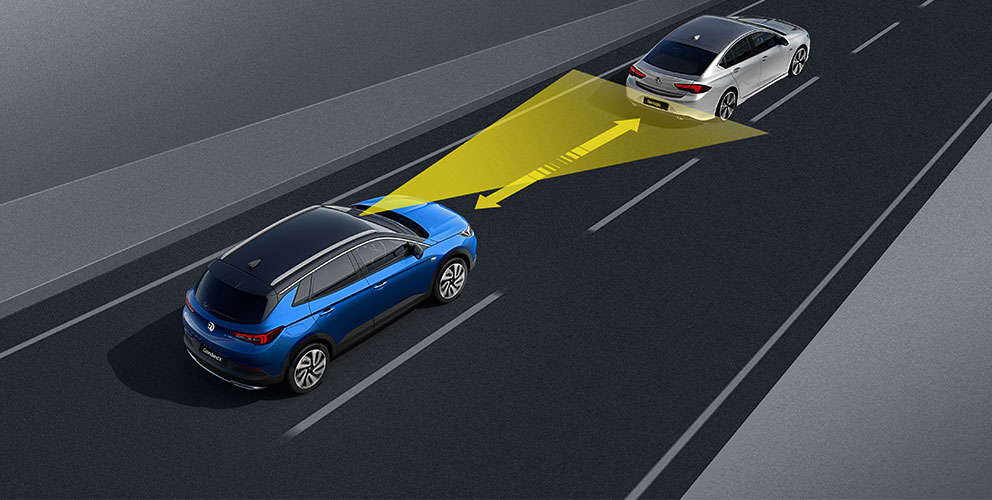 Ever worry about parking in tight spots? Well, New Grandland X doesnít just look out for you: it looks all around for you. Thereís an optional 360į surround vision camera that shows objects surrounding your car on screen. Makes reversing out of a tight space magically easy. Also, if you struggle with parallel parking Ė like so many of us do, struggle no more. With another optional system, at the push of a button, New Grandland X expertly steers you into your parking space while you control the power and the brakes. Now thatís team work.