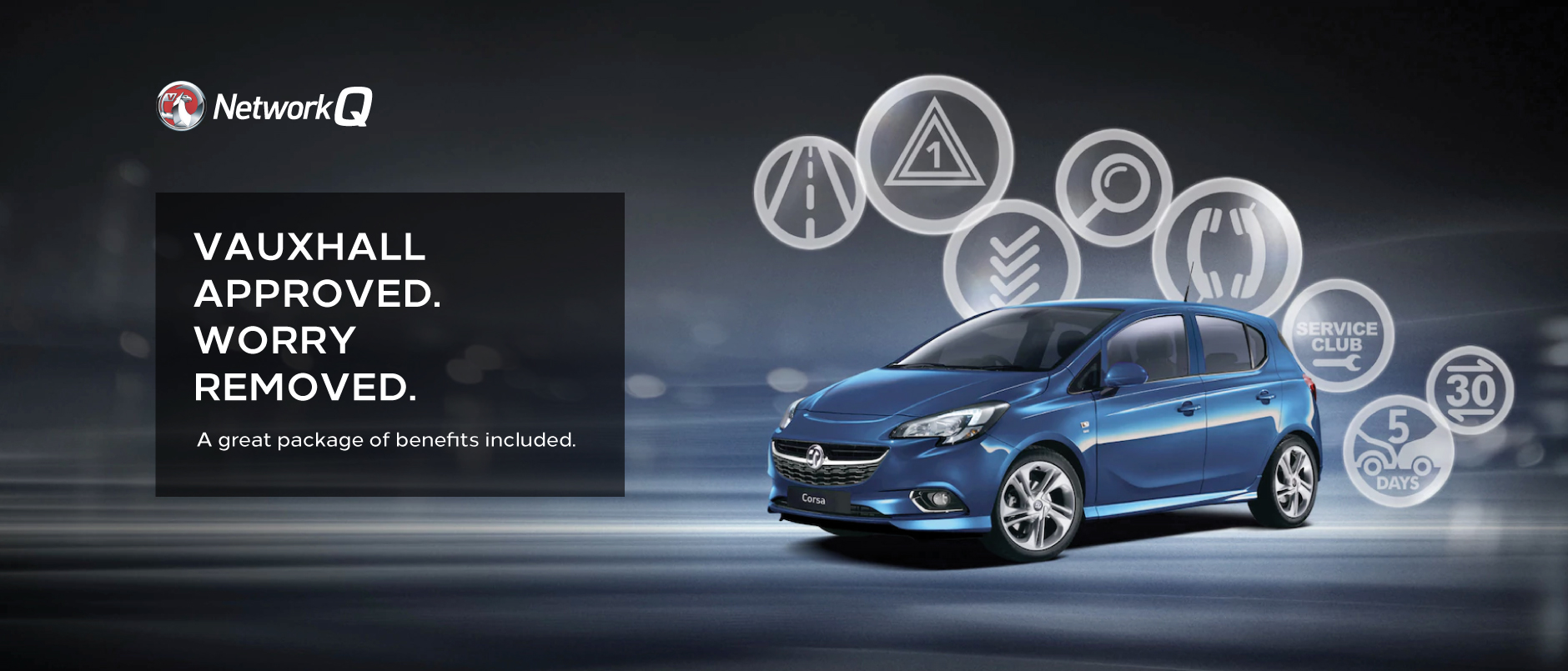 ---
VAUXHALL NETWORK Q
---
For 25 years, Network Q has been raising the standard of used car retailing with one of the most innovative and reliable used vehicle programmes ever created.

Thatís why buying a Vauxhall Network Q vehicle makes sure that every Network Q customer is getting the best possible used Vauxhall, and is the safest way to buy.

As you would expect, buying a used car means youíre always going to have concerns, but Network Q is aimed at easing those worries. Bristol Street Motors Vauxhall dealerships are all approved Network Q premises, which means used Vauxhall models on the forecourt have been through certain standard checks before we put them up for sale.

Every vehicle goes through a Multipoint Check carried out by our fully qualified Vauxhall technicians. This check is included to give every customer the peace of mind that they get when they buy new. This covers every major mechanical component, all the vital safety and security checks, thorough test drive, full inspection of interior and exterior features and the final preparation of your vehicle.

Another way this programme helps install confidence in the buyer is the Ownership Promise. This promise gives you all the information you need to know including mileage, identity, stolen vehicles and outstanding finance.

There are various different types of warranty available on Network Q cars which all depends on the vehicles age.

We're confident you'll be absolutely thrilled with your new purchase. But, for added peace of mind, if your car develops a mechanical or electrical fault (in the first 30 days of ownership) that cannot be repaired to a satisfactory standard, we will exchange it for a Network Q vehicle of equal value.

Why do we do this? Because we believe in our cars, in their overall quality and our customers' satisfaction paramount.

Finally, when you buy a Network Q car, we try to remove as many of the other jobs as possible, including insurance. That's why when you buy one of these cars, you automatically get 5 days free drive away insurance, so when you get the keys, you are ready to go.


Network Q, where peace of mind comes as standard


---