I just wanted to drop you an email to say how impressed I was with the service from Connor and the team at Bristol Street Motors Vauxhall Hexham while buying my new car aswell as the quick turn around. Thank You.

A Kirsopp, Vauxhall Hexham
Read all customer testimonials»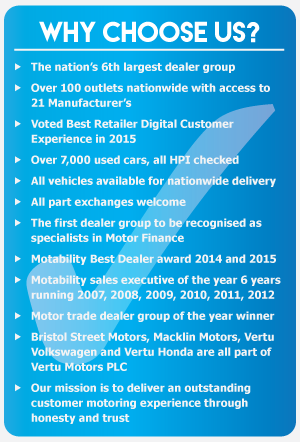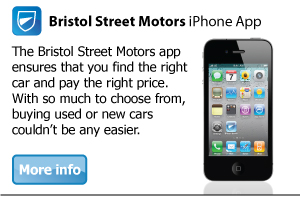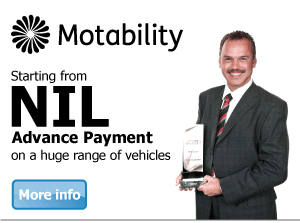 Motability Car Special Offers

the leading car scheme for disabled people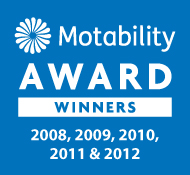 How The Motability Scheme Works
Special terms have been arranged with motor manufacturers, banks and insurers so that today a variety of schemes can be offered to enable disabled people to become mobile.
Motability helps disabled people obtain a vehicle through a Contract Hire Scheme.
Once a customer has chosen to join the scheme, they then agree to pay over all, or part of their mobility allowance (DLA or WPMS), depending on their choice of vehicle, for the duration of their contract hire agreement. As a Motability Accredited Organisation, Bristol Street Motors have the knowledge to assist every customer in making the right decision to choose the model that best suits their individual motoring needs.
We have fully trained Motability specialists who are happy to guide you through each step of the process required to ensure that all your requirements are met. All aspects of the scheme including maintenance, responsibility, collection and return will be fully explained.
Ford New Car Deals
Vauxhall New Car Deals
Citroen New Car Deals
Peugeot New Car Deals
Honda New Car Deals
Renault New Car Deals
Hyundai New Car Deals
Mazda New Car Deals
Fiat New Car Deals
SEAT New Car Deals
Alfa Romeo New Car Deals
Nissan New Car Deals
Jeep New Car Deals
Chrysler New Car Deals
Suzuki New Car Deals
Dacia New Car Deals
Land Rover New Car Deals


Company registration number: 5984855 | Registered Office: Vertu House, Kingsway North, Team Valley, Gateshead, Tyne & Wear, NE11 0JH