£45,000 Raised For Good Causes As Raffle Winner Gives Car Back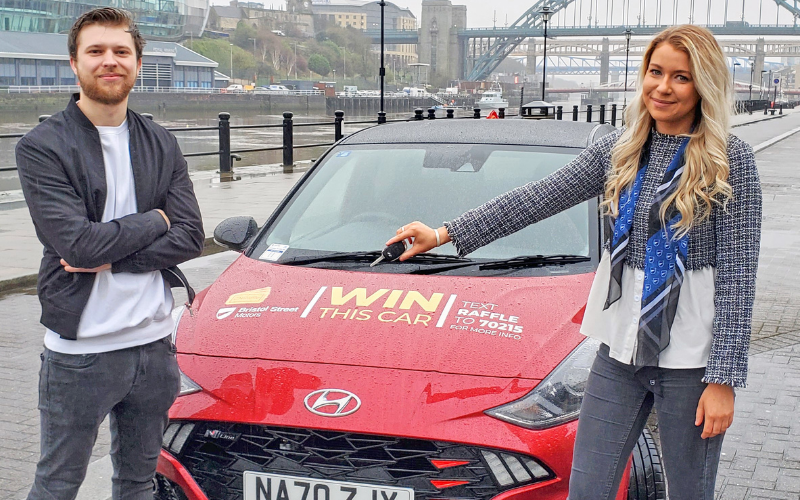 The lucky winner of the Great Northern Raffle Christmas draw top prize, a Hyundai i10, donated by Bristol Street Motors, has made a magnificent gesture and donated the car for sale, with all proceeds going to charity.
Stephen Phillips, who works for HomeServe in Walsall, which generously bought tickets for many of its employees, made the decision to give extra help to struggling good causes, which will bring the amount raised by the Christmas Great Northern Raffle to more than £45,000.
Individuals and businesses supported the Great Northern Raffle, ensuring charities including the Theatre Royal Foundation, If U Care Share, Red Sky Foundation, Percy Hedley Foundation and Maggie's Place received much needed funds.
Entrepreneur Jeremy Middleton CBE founded Charity Escapes, which has raised several hundred thousand pounds for charity. The Great Northern Raffle was launched to offer charities a fundraising platform to help compensate for the lack of 'live' events, which Charity Escapes supports with prizes.
The Christmas draw was supported by Robert Forrester, chief executive of Bristol Street Motors, which donated the 70 plate £17,000 Hyundai i10 N-Line in Dragon Red as top prize.
The top of the range car includes sporty N-Line styling, Bluetooth, reversing camera, phone connectivity plus much more.
The coronavirus pandemic has meant that charities have had to cancel all the events such as sponsored runs, gala balls, and afternoon teas that raise vital funds and keep supporters engaged. Many of the region's charities are also dependent on grant funding which is now being rediverted to COVID-19 response funds, with devastating consequences for charity finances.
It is estimated that charities in the north will lose well over £200 million in income, at a time when demand for their services is growing.
Stephen Phillips said: "I was delighted that HomeServe was able to support the Great Northern Raffle, and pretty surprised when I won!
"I am in the fortunate position that I can sell the car and donate all the proceeds to charity. I know how tough the pandemic has been for them and I hope that this, and all the money raised from the Raffle make a real difference, particularly to the smaller organisations."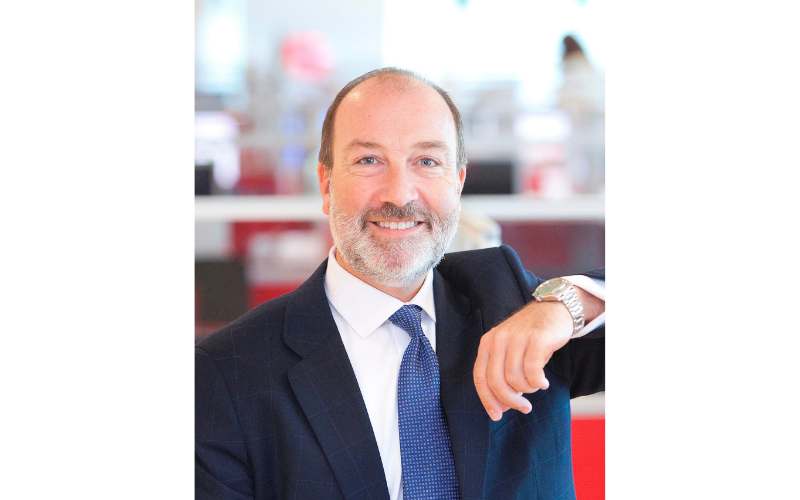 Stephen Phillips - The Winner of the Car
Jeremy Middleton of the Middleton Foundation said: "What an amazing gesture from Stephen!

"The response to the Christmas Raffle was fantastic and to have raised so much money for our charities is very rewarding. The end may be in sight, with people being vaccinated, but it will be a very long time before charities get back to normal fundraising activities so we will be doing it all again in the Spring and hope that local businesses will be as generous as Bristol Street Motors and offer us a headline prize."

Robert Forrester, chief executive of Bristol Street Motors, said: "We were very proud to support the Great Northern Raffle, and so many charities.
"It's wonderful that Stephen has used the car to make even more money for the good causes, and we are so pleased with the total raised. I am sure this will make a big difference to many people's lives."
Dominic McDonough, fundraising and events manager, If U Care Share Foundation said: "The money raised through the Great Northern Raffle has made a huge difference to us and those we support. It is helping to keep our suicide prevention service going, helping those who are at risk of taking their own life and struggling at this incredibly difficult time in our region. It is giving hope and saving lives!"

Miriam McKay, Corporate Communications Director at HomeServe, said: "HomeServe was founded by Yorkshireman Richard Harpin and has offices in Leeds and Preston, so it was a pleasure to support the Great Northern Raffle. Particularly in tough times, our homes should be places of safety and refuge. Our chosen charity, Black Country Womens Aid, helps people for whom this is not the case, near our headquarters in Walsall. We are grateful for the opportunity to be able to help."
Full details of the charities involved, terms and conditions and how charities and businesses can get involved in future raffles are available at https://www.charityescapes.com/the-great-northern-raffle/
Pictured Main Image: Jordan Proctor, Charity Account Executive, Charity Escapes with Beth Aynsley of Bristol Street Motors