Ford Focus to offer WiFi hotspot in 2012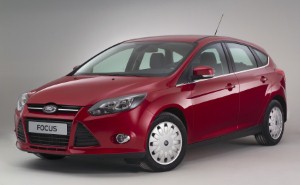 The all-new Ford Focus will offer WiFi connectivity from next year, the company has confirmed.

According to the manufacturer, the feature will be rolled out to its Focus range with the launch of SYNC with MyFord Touch technology in the UK next year.

Drivers will be able to connect a USB modem or smartphone to the car to create a secure wireless connection that is broadcast throughout the vehicle.

The move extends roaming internet access to a new market of families and mid-range drivers.

Christof Kellerwessel, chief engineer for electronic and electrical systems at Ford, said: "SYNC with MyFord Touch will offer rolling connectivity to Ford customers and everyone in a SYNC-equipped car can benefit at no additional expense."

He added that Ford customers are increasingly "tech savvy" and could be inspired to purchase a new Ford Focus due to the added functionality.

In related news, Ford supervisor of medium car vehicle dynamics Jurgen Putzschler was recently named Dynamist of the Year for his work on the Focus and C-MAX ranges.