Vauxhall announces improvements to Insignia range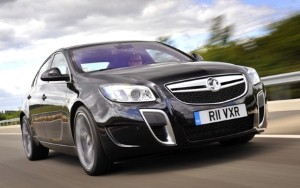 The Vauxhall Insignia range has benefited from improved fuel efficiency and dramatic reductions in CO2 emissions.

Vehicle owners in search of a new car could consider the European Car of the Year-winning model since it now offers emissions as low as 129g/km due to engine management improvements.

The Vauxhall Insignia ecoFLEX can now achieve 57.6mpg, compared with 54.3mpg previously, making it cheaper to run.

On top of this, drivers will not be required to pay vehicle excise duty for the first year since the model's emission fall under 130g/km.

Meanwhile, the company's 2.0 CDTi 160PS now features 144g/km emissions, saving 6.5 per cent on fuel, while its engine has been optimised for reduced noise and vibrations.

Vauxhall states: "Despite the significant improvements in efficiency and refinement, the latest Insignias' on-the-road prices remain the same and all revised models can be ordered from today."

In related news, figures published by the Society of Motor Manufacturers and Traders yesterday (June 6th) indicate that the Vauxhall Astra was the most popular model in its segment in the first half of 2010.