Contact Us
Address
Sir Frank Whittle Road, Derby, DE21 4RX
Opening Times
| | |
| --- | --- |
| {{day.openDay}} | {{day.openTimes}} |
Our Services
Parts
Service Plan
MOT
Service
Finance
Latest Stock at Volvo Derby
Meet the Team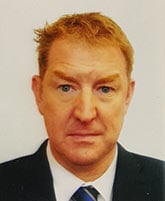 David Orriell
General Manager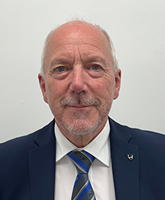 Toni Buckley
General Manager
Christopher Holt
Aftersales Manager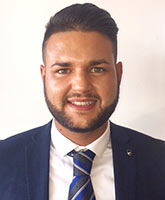 Lee Clarke
New & Used Car Sales Manager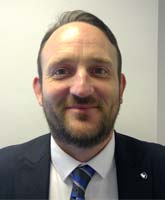 Nigel Ducker
Business Manager (New & Used)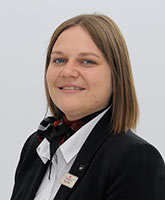 Laura Clare
Business Manager (New)
What our customers are saying at

Volvo Derby
Fantastic service at Volvo Derby, a pleasure through the whole process, excited to pick the car up today!
D Hack
Volvo Derby
All the staff at Volvo Derby are very helpful and friendly, nothing is too much trouble, I would describe myself as a nightmare customer as I changed my mind on which car I was buying, and then that one had to have some work done on the seat as it wasn't satisfactory. Even following all this the standard of customer service never dipped, and I can only say the staff are possibly the most friendly and helpful I have ever dealt with 5 stars to them and 6 stars to Sales Advisor for putting up with me. I WILL BE RECOMMENDING YOU TO ALL MY FRIENDS!!!
L Sewell
Volvo Derby
Buying my car from Volvo Derby was a very pleasant experience from beginning to end. The sales team were outstanding in the way they communicated with us at all stages of the process, from arranging an initial viewing to a test drive, part exchange, completing the purchase and beyond.
J Hamilton
Volvo Derby
Just like to say thank you to Sales Person for all his help with the purchase of my new Volvo V70. I found him to be very helpful without being pushy and I really did appreciate the fact he came in to handover my vehicle on his planned day off !
P Drury
Volvo Derby
1st car under the MOTABILITY scheme and we visited many other dealers, testing if their cars were suitable for my abilities. The Sales Person who dealt with me was a breath of fresh air and stood out from all of the other salesmen. His professional yet understanding approach made us feel confident and his relaxed sense of humour kept us at our ease throughout. Nothing was to much trouble for him and he spent ages handing the car over and even offered us the opportunities to return at our convenience to go through anything we struggled with. He is a real gem and should be really appreciated by your company as I know from experience what is out there in the world of Motability sales. We have contacted him by telephone recently and straight away he not only remembered us but recalled incidents of our visits to Volvo Derby which made us feel like old friends. It is a pleasure dealing with him and purely because of his approach to us, we would highly recommend anyone to seek him out whether through the Motability scheme or not.
S Brown
Volvo Derby
Looking for a Volvo dealer?
Are you in the Derby area, and thinking about investing in a Volvo? Then Volvo Derby have everything you might need. Our dealership has a wide variety of the newest Volvo models, including the V40, S60, V60, S80, V70, XC60, plus many more. If you're looking for a used Volvo, then we can help you too, as we have a stock of high quality and regularly updated used Volvo models. Whatever colour, body style, trim or technical specifications you're looking for in your Volvo, then we're bound to be able to help you out. Plus, with a range of payment plans to choose from, we cater to a variety of budgets.
We don't only deal in new and Used Volvos, as we have the facilities needed to provide top of the range service plans, spare parts, and MOT servicing. Our mechanics are highly trained, meaning they'll be able to tell you exactly what your car needs. When you choose to leave your car with us, you can be safe in the knowledge that it's being taken care of by Volvo professionals, giving you some piece of mind.
As a Bristol Street Motors dealership, here at Volvo Derby we're proud of our consistent and high levels of customer service. If you have any questions about any of our Volvo's or Volvo services, our knowledgeable staff will be happy to help you out. So if you're looking for a new Volvo, used Volvo, or Volvo servicing facilities, don't hesitate to give Volvo Derby a visit today. You Can find us on Sir Frank Whittle road, easily accessible from Ripley, Matlock, Ashbourne, Burton upon Trent, Ilkeston, Long Eaton, Alfreton, Belper, and Uttoxeter. Alternatively, feel free to give the team a ring, or book an MOT or one of our other services online by entering a few details. We look forward to helping you find a Volvo soon.