A £25m Polluting Vehicle Scrappage Scheme Introduced In London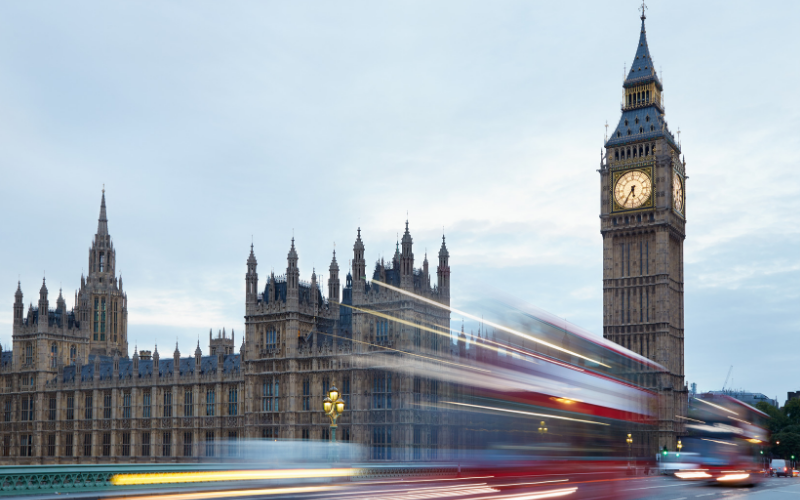 London's Mayor has imposed a scrappage scheme concerning polluting vehicles, in a bid to reach the UK's targets for legal pollution limits.
The Mayor of London, Sadiq Khan, has delivered this £25m scheme to help those, who live in London, who are on low incomes or have disabilities.
Explaining the reasons for the implementation of the scheme, Sadiq Khan said: "Air pollution is a national health crisis that is stunting the lung development of our children and leading to thousands of premature deaths. City leaders across the world are united in raising the alarm about the dangers posed by poor air quality. Here in London with our bold plans, we have already cut pollution by a third in central London where we have implemented the world's first Ultra Low Emission Zone and worked tirelessly to clean up the bus and taxi fleet."
In London, fuelled vehicles contribute to around 50% of harmful emissions in the capital, which is detrimental to the capital's, and the country's, economy.
The aim of the scrappage scheme is to help those to switch from a polluting vehicle to a more efficient and cleaner drive. Drivers will be able to apply for £1000 for scrapping a motorcycle or moped, or for £2000 for scrapping a car.
In conjunction to this, applicants will also be able to make the most of other offers, including free membership of Santander Cycles for a year (for all journeys up to 30 minutes).
The Mayor of London announced this new scheme at an International Air quality meeting, whereby city leaders, environmentalists and businesses attended.
One attendee was the Director-General of World Health Organisation (WHO), Dr Tedros Adhanom, who said: "London is one of the world's first megacities to commit to achieving WHO air quality guidelines by 2030. Air pollution is the single largest environmental health risk of our time, accounting for 7 million deaths each year. Cities can, and must, tackle this public health priority. Investments in energy access, clean and sustainable transport, energy-efficient housing, power generation, industry and better municipal waste management can effectively reduce key sources of air and climate pollutants."
The Mayor of London is keen to get the Government to amend the draft Environmental Bill and give UK cities the power and funding to reach World Health Organisation targets by 2030.
Sadiq Khan explained: "We need Government Ministers to follow London's lead and help clean our filthy air once and for all, by toughening up targets to meet the WHO air quality guidelines by 2030 and supporting a national vehicle renewal fund that will help all UK motorists to ditch their polluting cars."
There is already a £23m fund for micro-businesses, sole traders and charity owners who can scrap vans, and this new £25m scheme will run alongside this.
The scheme is available now and to be eligible, applicants need to be in receipt of one or more of the following means-tested benefits:
- Pension Credit
- Universal Credit
- Child Tax Credit
- Housing Benefit
-Income Support
- Income-based Jobseeker's Allowance
- Income-Related Employment and Support Allowance
-Working Tax Credit
And/or in receipt of one or more of the following non-means-tested Disability benefits:
- Personal Independence Payment
-Disability Living Allowance
- Attendance Allowance
-Armed Forces Independence Payment
- War Pensioners' Mobility Supplement
- Carers' Allowance
- Severe Disablement Allowance
- Industrial Injuries Disablement Benefits
- Constant Attendance Allowance
Applicants must also live within the Greater London Authority boundary.
Interested in our huge selection of new cars?