A Closer Look at the New Dacia Duster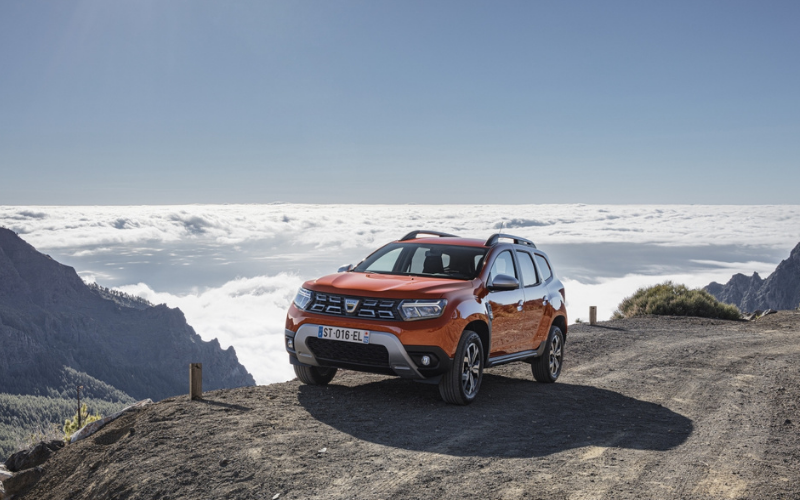 An updated Dacia Duster has been revealed, which delivers enhanced design elements, new technology and improved fuel consumption. Rest assured; the New Duster provides all these improvements with Dacia's value-for-money ethos at its core.
Launched in the UK in 2013, the Duster really shook up the sports utility segment, through the provision of SUV benefits at supermini price. It's aimed at customers who are seeking a comfortable, affordable and attractive SUV, which is suitable for both everyday trips and off-road adventure.
So, what can you expect to see from this latest Dacia model?
Exterior
The New Duster has a stylish and contemporary feel, featuring some intelligent design tweaks which have improved efficiency and aerodynamics.
At the front, the Duster has adopted refreshed styling from the recently updated Sandero and Sandero Stepway models. Y-shaped running daytime lights and LED indicators and headlights mean reduced electricity consumption with a much brighter light for both driver and other road user benefit. A new 3D chrome readiator grille adds a smart, modern touch.
A new rear spoiler and 16 and 17-inch alloy rims provide improved aerodynamics, verified in real-life wind tunnel tests.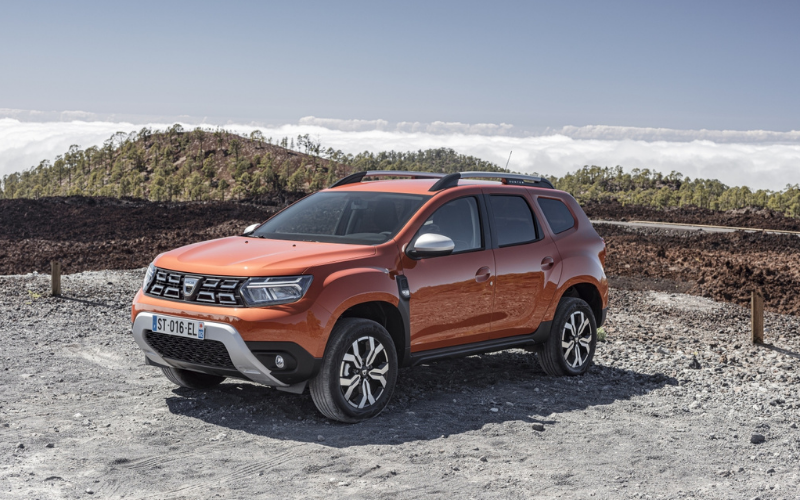 Interior
An inviting cabin awaits inside the New Duster, offering comfort upgrades with new upholstery, headrests and retracting armrests. Plus, the Duster now offers two multimedia systems and an 8-inch touchscreen.
Standard tech includes automatic main beam activation, cruise control and a speed limiter. Whilst advanced safety features such as Blind Spot Warning and Hill Start Assist are available as extras.
In terms of multimedia, two user friendly systems are available (in addition to Dacia Plug and Music equipment as standard). With Media Display, expect six speakers, DAB radio, Blutooth connectivity, Apple CarPlay and Android Auto. The Media Nav option includes all that with additional onboard navigation and WiFi connectivity for Apple CarPlay and Android Auto.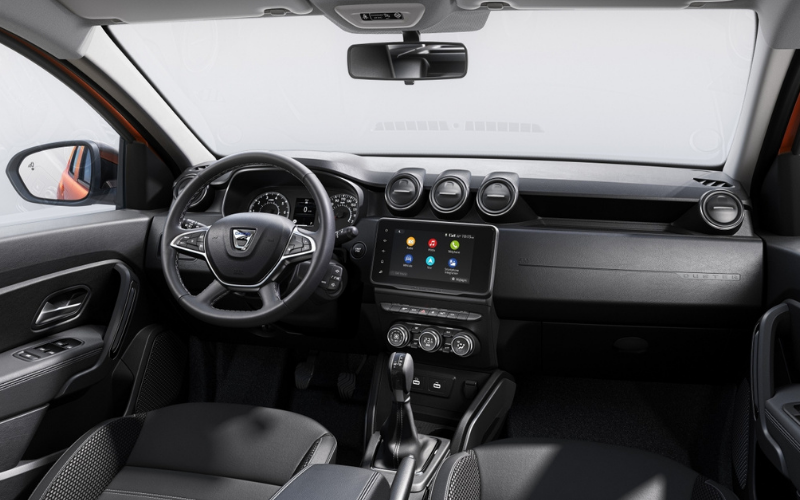 Driving and Performance
The Dacia Duster has always been a dependable SUV suitable for everyday trips and off-road adventures. With high ground clearance and new tyres, it remains true to its roots as an capable all-terrain vehicle.
The two-wheel drive model delivers a ground clearance of of 217mm and on the 4x4 model this is 214mm. Additionally, the two-wheel drive version is fitted with CO2-optimised tyres as standard, which give a 10% reduction in rolling resistance, and the tyres on the 4x4 version provide such a grip that winter tyres are no longer necessary.
The New Duster has a complete range of Euro 6D Full engines. You will be able to select from:
Diesel:
- dCi 115 (two-wheel drive or four-wheel drive) combined with a six-speed manual gearbox
Petrol:
- TCe 90 (two-wheel drive) combined with a six-speed manual gearbox
- TCe 130 (two-wheel drive) combined with a six-speed manual gearbox
- TCe 150 (two-wheel drive) combined with a six-speed automatic EDC gearbox
Bi-Fuel (petrol-LPG):
- TCe 100 (two-wheel drive) combined with a six-speed manual gearbox
Dacia is currently the only manufacturer to offer the Bi-Fuel (petrol-LPG) option across its entire range of internal combustion engine models. When running on LPG, the New Duster Bi-Fuel emits on average 9.5% less CO2 than an equivalent petrol engine.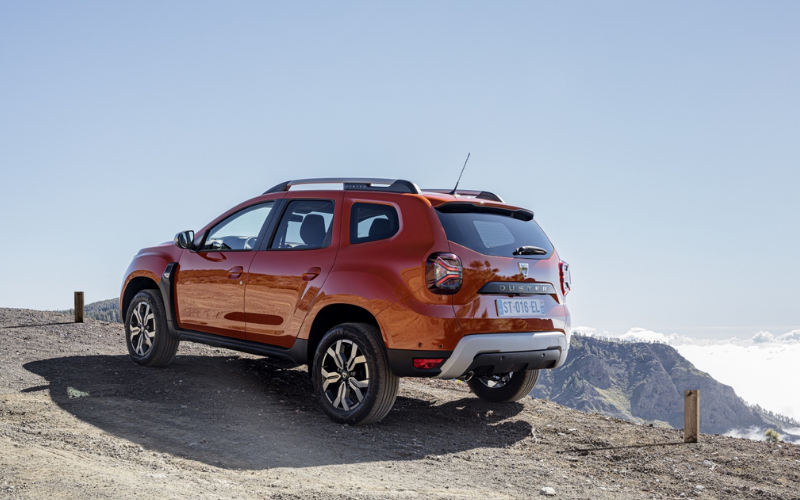 With an array of exciting updates and intelligent additions, we're certainly impressed with the New Dacia Duster. This is a seriously good SUV which has still delivers outstanding reliability and value-for-money.
Available from late summer, contact your local Dacia dealer to register your interest and stay up to date with the latest news.