Alfa Romeo to cease 159 production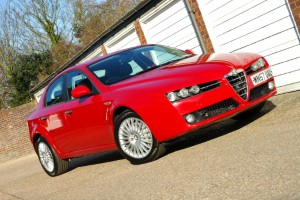 Motorists looking to get behind the wheel of an Alfa Romeo 159 will soon have no option to enter the used car market.

The Italian manufacturer has announced that it is to cease production of the popular model, What Car? reported.

According to the firm, which is no longer taking order on the saloon and Sportwagon version of the car, just over 230 new vehicles are still in stock in the UK.

The used car market will be a hotbed of activity for those looking to purchase the model as its replacement has been delayed, the news provider claimed.

Originally pencilled in for a 2012 launch, the new car is now expected to hit the market in 2014.

As such, next year looks set to be a quiet period for Alfa, with just a new Twinair Mito set for release.

The Alfa Romeo has been a mainstay in the compact executive class since it was unveiled at the Geneva Motor Show in 2005.