Apple Are Designing iPhone-Based Car Key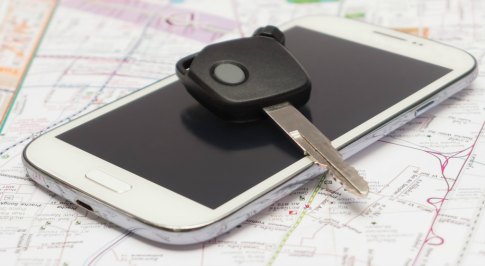 Computer giant Apple has added yet more weight to the rumours of its car-building project thanks to a new patent.
The patent has been awarded to the tech company by the U.S. Patent and Trademark Office for a portable device that can control a vehicle, such as an iPhone or iPad. The patent details a device that would be able to access a car's on board computer and issue commands, such as locking and unlocking doors, and starting the engine.
The car and device would connect through Bluetooth, Wi-Fi, or by mobile network signal, the patent states. Several companies are already working on similar tech for their cars. Tesla has an app which is also meant to connect directly to the owner's car, and comes with a range of features including an ambitious 'auto-parking' ability. Apples patented design is set apart by the fact that two devices can be used together to control the vehicle, with one primary device setting the limitations of the other, such as how far it can travel and whether the car can be started.