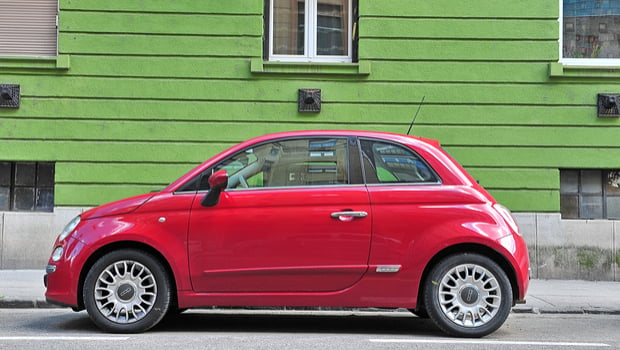 With the year drawing to a close and 2017 loudly readying its engines, now is the perfect time to review the most impressive cars to debut on the UK's roads in 2016. Take a look at our top 10 new cars of 2016 below.
Ford KA+
Enjoying excellent handling whilst balancing ample storage provisions with a compact build that renders it a perfect choice for city drives, the Ford Ka+ is a superb car for a range of settings. It's also a notably quiet drive, with ample suppression of noise from the engine and the wind alike.
Skoda Octavia
With the Octavia, Skoda have produced an excellently priced car thats equipped with furnishings and an interior belonging to cars from several tiers above. It's almost unbeatable when it comes to storage, so if youre looking for a car to take on long distance drives with passengers, the Skoda Octavia really is the car for you.
Vauxhall Astra
Picked for the mantle of 2016 European Car of the Year, 2016 has been a great year for Vauxhall's classic Astra range. Available as an estate or as a hatchback, the Vauxhall Astra enjoys roominess and comfort for driver and passengers while boasting excellent fuel economy and safety; it took home all five stars on the European NCAP test.
Volvo XC90
In the XC90, Volvo have delivered one of the most formidable SUVs the roads have ever seen. Though it's equipped with both a diesel engine and petrol engine under the bonnet, the XC90 also has a T8 hybrid connection, meaning that fuel economy over short distances is great. With a stylish décor, high standard noise suppression and equally high calibre mechanical design, the XC90 brings to its driver the stellar all-round experience that Volvo are famous for.
Hyundai i10
One of our favourite cars of the year, the Hyundai i10 is a perfect mode of transport for city living. Its a small car that can expertly negotiate every tight space, with high-quality suspension that will stand tall against the most formidable pothole or damaged surface. The i10's storage provisions are also incredibly generous, so it's perfect for longer excursions or driving around with a lot of cargo.
Dacia Sandero
You'll be hard pushed to find a car that enjoys anything like the quality that Dacias Sandero enjoys at the price range its in. The Sandero is a sturdy and well-built vehicle and what it lacks in infotainment and smart technology it makes up for with minimalist flair and stylish charm.
Fiat 500
The timeless Fiat 500 combines a sleek retro aesthetic with sophisticated design in terms of décor and mechanics. For leisurely city living, it's a stylish car that delivers the highest standard of travel.
Nissan Qashqai
Ranking supreme among all family SUVs, Nissans Qashqai is a package of exceptional comfort and engineering, supported by muted engines and wind defence. Nissan are renowned for producing sturdy and resilient builds; with the Qashqai, they continue to build on this reputation more and more.
Mazda 2
With the Mazda 2, Mazda deliver an experience fully deserving of the super mini title. For a smartly built car boasting the latest advancements in car design thats equally entertaining to drive, there are few cars that can be considered more of a must have.