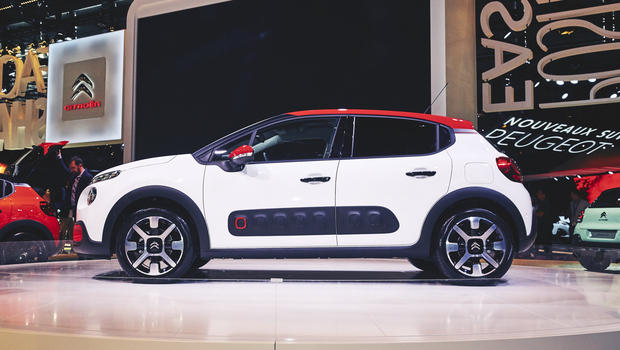 Every year a fleet of new vehicles arrives, from old favourites receiving refreshed leases of life to brand-new models being rolled out of the factory doors for the very first time. Join us as we take a look at the ones we can't wait to drive in2017, and take a look at our new car deals.
CitroŽn C3 2017
The new Citroen C3 complements a playful aesthetic with seriously high-end mechanics. CitroŽn are well-known for the technology with which their vehicles are kitted out and the C3 looks set to continue the trend. There'll also be improved shock absorption and sound suppression over the current model, leading to a more serene experience all-round.
Ford Fiesta
The new Ford Fiesta ranks as one of the most iconic and well-loved vehicles on the road. In the 2017 model, Ford look set to keep their already successful formula fairly intact, but therell no doubt be an array of enhancements. Expect a spread of customisation options, from Ford Active Stop and drive assists to heated seats and an expanded range of trims. The Fiesta has never been more personal!
Honda Civic Type R
Unlike the Fiesta, Honda's 2017 Civic the vehicles tenth generation sees the range radically redesigned. Taking home a range of plaudits at the 2016 Paris Motor Show, the new Civic expresses a daring aesthetic that sees the model revitalised, boasting bold and vibrant colours with spoilers and bodywork to match. Look out for this one on the roads this year, and check out our range of used Honda models here.
Nissan Micra
The 2017 new Nissan Micra promises a similar extent of revision to the Civic, with a range of alterations increasing the driving experience's comfort. Nissan are overhauling the interior, providing a combination of dashboard technology and trim to bring the Micra in line with the best of its class.
SEAT Leon
Spanish designers SEAT are making several changes to the new SEAT Leon, which already ranks in our books as one of the nicest hatchbacks going. Adding new safety features and drive assists, fitting a new and more powerful engine and widening the available colour options, the Leon experience will become even more complete.
Renault Captur
In the Captur, Renault promise a vehicle that embodies the exceptional standards of style for which theyre historically well-known. With loads of great colourways, few cars will prove a more fashionable mode of transport for navigating city life than the new Renault Captur!