Bristol Street Motors brings Hyundai brand to Nottingham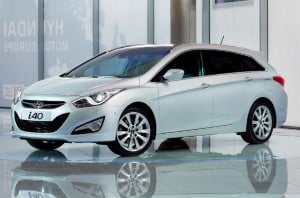 Motorists impressed with the unveiling of the upcoming Hyundai i40 family car might be pleased to learn that a new dealership is set to open in the Midlands next week.

Bristol Street Motors will open the Hyundai dealership in Nottingham on Monday March 7th, offering the i40 estate and saloon versions after they go on sale in the UK in July and October respectively.

The showroom is located on the same site as the company's existing Nottingham Citroen and will also stock a number of other popular Hyundai models.

Bristol Street Motors chief executive Robert Forrester commented: "We are delighted to be adding the Hyundai brand to our already established location in Nottingham.

"The new site will be the third Hyundai dealership that we have launched in our growing portfolio."

Drivers could be interested to note that the Hyundai i40 will be available in three engine choices - 1.6-litre, 1.7-litre and two-litre diesel.