Bristol Street Motors expands to new branch in Peterlee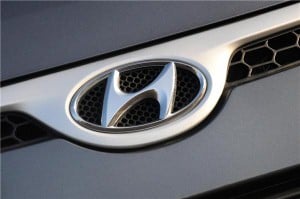 A brand new site to buy the latest Hyundai models has been launched in Peterlee in what local councilor Neil Foster has called a "fantastic development" for the area.

The new Bristol Street Motor dealership is the result of a £1.5 million investment by the national firm and Mr Foster said he was pleased that the business "can see the potential for economic growth and the regeneration opportunities in the town".

General manager of the new showroom Billy Taylor said: "The Bristol Street Motors name is synonymous with good quality, great deals and very knowledgeable customer service representatives."

The dealership does not only offer a wide choice of excellent new and used Hyundai models, of which it can accommodate 110, it alsos provide MOT and servicing facilities.

Some of the Hyundai vehicles Bristol Street Motors normally stocks include the Grandeur, the I10, I20, I30, the I800, the IX35, the Matrix and the Santa Fe.