Bristol Street Motors invests £1.5m in Sheffield dealership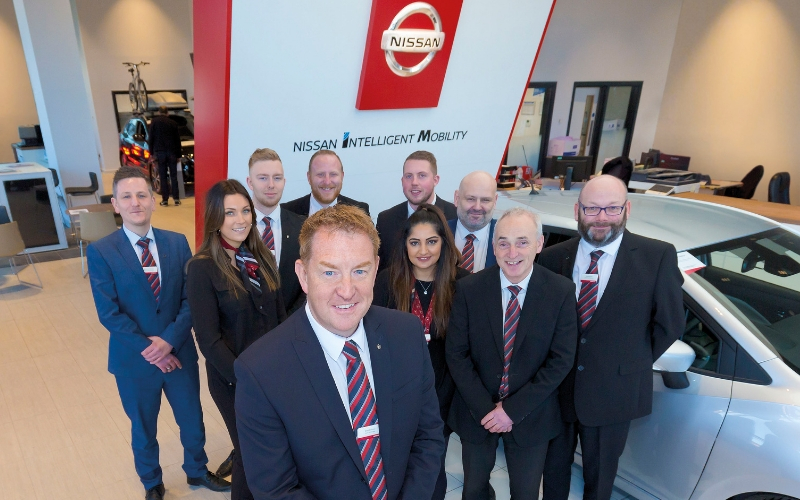 Bristol Street Motors

is investing £1.5m in its

Sheffield Nissan

dealership.

The upgrade, which will be completed in January, will double the size of the dealership and create employment opportunities for people in the area.

As a result of the refurbishment, Bristol Street Motors Sheffield Nissan will have a new modern service area, improved customer waiting facilities and two indoor handover bays.

Customers will benefit from a larger used car display area, to accommodate an additional 30 quality used cars, an increased new car showroom, a dedicated van display and a local business consultation area to bolster the dealership's fleet and business provision.
We look forward welcoming customers to see the finished result
The significant investment means that the dealership, which is on Attercliffe Road in Sheffield, will become one of the largest Nissan Dealer locations in the North of England.
David Orriell, general manager at Bristol Street Motors Sheffield Nissan said: "The investment demonstrates the confidence that Bristol Street Motors has in the Sheffield area and the Nissan franchise. We have been fortunate to increase the size of the dealership, which will enable us to recruit additional colleagues in the new year and the increased vehicle capacity and refurbished features will enhance our current customer experience.
"We have bolstered our business and local fleet centre, with a dedicated van area and consultation section, and we are hoping that local companies in the area will take advantage of this. The dealership and facilities look fantastic, we have a brilliant team in place and we look forward welcoming customers to see the finished result."