Bristol Street Motors Vauxhall Sunderland Is The Best In The Country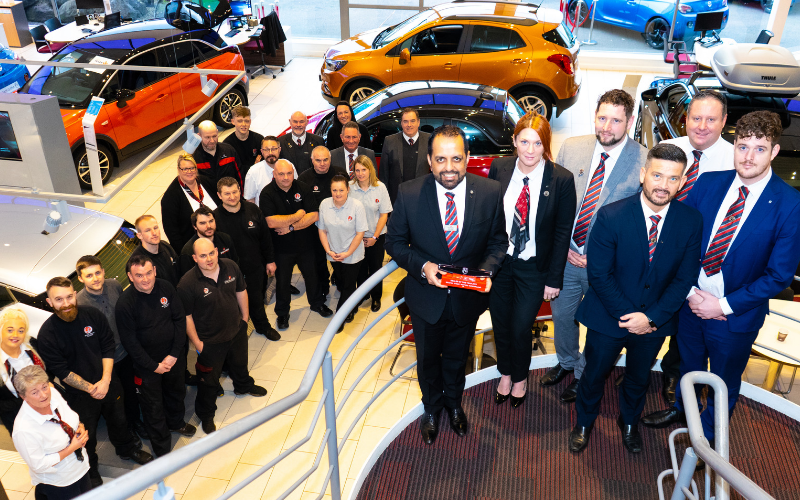 Bristol Street Motors Vauxhall Sunderland has received the ultimate accolade of Vauxhall 'Large Retailer of the Year'.
The citation from the manufacturer states that 'you have made a significant contribution to Vauxhall's performance.'
The award is based on sales performance, customer satisfaction and financial performance. Only three dealerships in the UK out of 1,500 Vauxhall and Opel retailers in 20 markets spanning the UK and Europe win this recognition; small, medium and large operations.
The recognition follows a number of Vauxhall Customer Excellence Awards the dealership has picked up over the last few years, celebrating the very best in customer service.
Many of the team at Bristol Street Motors Sunderland Vauxhall have worked at the dealership for a number of years. General Manager Jass Singh has worked in the industry for 36 years, with 11 in his current position. He was invited to Croatia to the Retailer of the Year Awards ceremony to receive the award, together with winners from across Europe.
Jass Singh said: "This is a huge honour, and it is tribute to the hard work and dedication of everyone at the dealership.
"We pride ourselves on being the best and the Customer Excellence Awards were particularly important because they highlight our devotion to customer service. However, to be named as the best large retailer by Vauxhall is amazing and I am very proud.
"We have a very experienced team, with colleagues that have worked with us for decades, and customers have often returned to our branch to see a familiar face.
"The challenge is to ensure that we stay at the very top!"
Vauxhall/Opel CEO Michael Lohscheller said: "The winning dealers and their employees deliver extraordinary achievements every day. They are the ones connecting with our customers, they are the ambassadors for our innovative automobiles.
"That is precisely why customer satisfaction is such an important criterion of this award. Such achievements are only possible with a highly motivated team. This team spirit is typical of Vauxhall/Opel – and our customers know it."
Watch the video to find out more about the award