British drivers in support of autonomous driving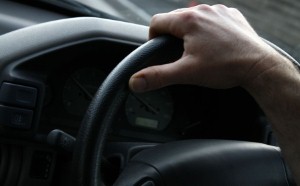 A large number of drivers across the UK would be keen for autonomous cars to become more popular around the country.

Well-known automotive suppliers Bosch commissioned research to see what the nation's attitude was to this area of motoring.

The results of the study revealed that motorists are not only in support of the current active and passive safety systems that are being fitted to modern cars, but are confident that talk of autonomous vehicle designs will only lead to something positive.

In fact, 44 per cent of male motorists who took part in the survey believe that autonomous cars can bring down the number of road incidents recorded around the UK on an annual basis. More than a fifth (21 per cent) of female drivers were inclined to agree with this thought.

When queried whether they would enjoy being behind the wheel of a driverless car more than being in a vehicle where they are always in control, 27 per cent of respondents were confident that they would not mind either way.

Despite the faith in autonomous cars though, the research did go on to reveal that 71 per cent of motorists are still not confident enough to the point that they would willingly splash the cash on these particular sets of wheels.

More comfort seems to be garnered towards technology that can be fitted to standard vehicles with the intent of making them safer on the road, such as adaptive cruise control units and predictive emergency braking systems.

Peter Fouquet, president of Bosch UK, explained as much, by stating: "Our research clearly shows consumers have confidence in driver assistance technologies such as Driver Drowsiness Detection."

However, he was keen to add that "with each innovation, we move a step closer to the goal of accident-free and fully automated driving".