BTCC Incorporates Hybrid Power in Racing, Leading the Way for Sustainable Motors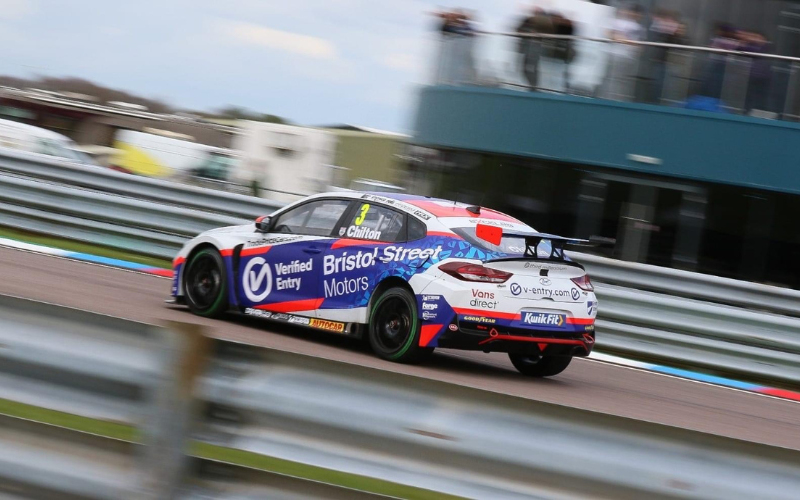 As pioneers of modern motor sporting, the BTCC have introduced hybrid cars in their races making them the first in the industry to do so.
The electric vehicle movement is constantly growing, with more industries joining the effort towards greener, cleaner motoring.
Now, even the motorsports industry is looking to implement more sustainable practices within their everyday workings, which has been kickstarted by none other than the British Touring Car Championship (BTCC).
One of the world's most renowned motorsports championships, the BTCC have implemented hybrid power into their races, putting the motorsports industry well on track to achieving sustainability.
Not only is it better for the environment, but also the drivers, providing a special advantage to their performance. Drivers gain from 15 seconds of hybrid power deployable per lap, giving them a 15-metre advantage on the track against drivers without hybrid technology.
How does it work?
The BTCC Xtrac gearbox contains the electric motor generator unit (MGU), which results in neater packaging while also fulfilling the requirement that all cars run fully on electric power when first exiting the pit area in each session.
The MGU features its own cooling system and presents no unfair advantage to the turbo engine since it is deployed through the gearbox.
The Hybrid Energy Management System (HEM) will replace the current system (success-ballast) through limiting the amount of hybrid energy deployable to drivers in qualifying and throughout each race.
Drivers are in control of when they utilise the function, though it's only available after the first lap in each race, after reaching at least 120kph (about 75mph).
A light will be displayed on the dashboard to notify them when the minimum speed has been reached- you may be able to see when the function is being used thanks to an on-car LED light system on the rear side windows.
You might think that using hybrid cars in racing would pose a problem, in that eventually they will need charging. Yet for BTCC drivers, cars can be charged in between races using a 240v wall-mounted socket which gives them a full charge in less than an hour.
Drivers will still benefit from energy stored from regenerative breaking, where power that is normally lost when breaking is collected and redirected to the battery.
Eco-friendly fuel
Not only have the BTCC introduced hybrid-engine based cars into the championship, but also sustainable fuel. A new, more sustainable fuel has been selected by TOCA, the E10 which was recently rolled out across UK petrol stations.
Subsequently, the BTCC's new fuel for this year is named Hiperflo R20, which comprises 20% renewable components, 15% second-generational ethanol and 5% renewable carbons.
Manufacturers have estimated that the fuel will reduce greenhouse gasses by approximately 18% in comparison to standard pump fuel, so it is sure to have a less negative impact on the environment.
From incorporating hybrid technology into racing and eco-friendly fuel, the BTCC have set a great example for other motorsports championships to follow to help the racing industry reduce its carbon footprint, while enjoying the ride.
Thinking about buying an electric vehicle? Browse our current deals now.