Celebrating 20 Years of the Vauxhall Vivaro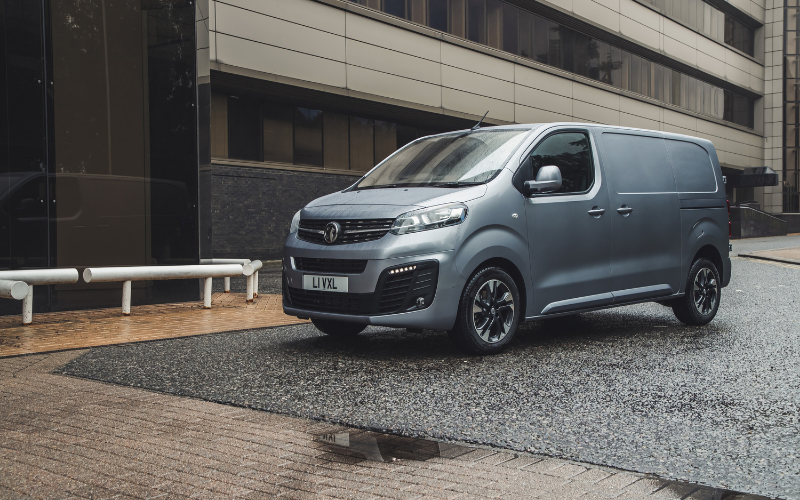 Vauxhall's most popular van, the Vivaro, is celebrating its 20th birthday this year, and to celebrate, we're taking a look at why it's been one of the UK's favourite commercial vehicles.
The Vivaro was first unveiled in 2001, at the Brussels Light Commercial Vehicle Show, and since then, it has become one of the most trusted and favourited commercial vans to help customers drive their businesses to success.
More than one million models have been sold since it debuted and, last year, Vauxhall launched the Vivaro-e, the first fully-electric Vivaro to hit the market.
Let's take a look at why this Vauxhall van has become a global success.
DESIGN AND STYLE
The original design of the Vivaro was based on the traditional passenger vehicle because Vauxhall wanted to produce a van that was purpose-built to make the working day easier, whilst also providing the same levels of comfort and road handling as a normal car.
The 'jumbo roof' was the main highlight and helped to increase headroom, whilst the choice of 20 different variants and two wheelbases and three body styles made this van adaptable to a range of needs.
Only a year after it was released, it was these design elements that helped the Vivaro win the International Van of the Year 2002, which was the beginning of many award-wins for this commercial vehicle.
SAFETY
When it came to safety, the Vivaro set the bar high for competitors. Since its launch, this Vauxhall model has always come with the latest safety features as standard and continues to be one of the greatest protectors on the market today.
From three-point safety seatbelts for all passengers and driver airbags to all-round disc brakes with four-channel ABS, the Vivaro has always been designed to put the safety of passengers first, and the latest generations are still the biggest contender on the market for safety.
THE FUTURE FOR VIVARO
Now in its third generation, the latest Vivaro offers drivers even more innovative technology, comfortability and engines options to make it one of the greatest business companions.
Recently added to the line up is the Vauxhall Vivaro-e, which was named International Van of the year in 2019. Delivering an all-electric range of up to 205 miles on a single charge, customers have two battery sizes to choose from – 50kWh and 75kWh - with the former taking as little as 30 minutes to reach 80% charge and the latter taking only 45 minutes.
The Vivaro continues to go from strength to strength and we're sure the next 20 years will bring even more success for this Vauxhall van.
For more information on the latest deals on our range of Vivaro vans, contact your local Bristol Street Motors Vauxhall dealership today or enquire online.