Charity calls for speed camera action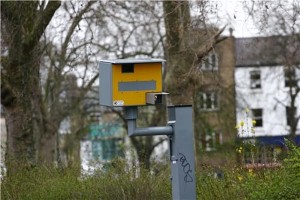 Calls have been made for Swindon Council to make changes to its speed camera policy as part of a drive to improve road safety and save lives.

Brake, the road safety charity, is urging the council to tackle deadly speeding by using its speed cameras. The council turned off its cameras one year ago.

Highlighting the case of Caroline Hannah, a bereaved mother who lost her son when a speeding car mounted a pavement in the town, the charity said that more needs to be done to save lives.

Campaigns officer at Brake Ellen Booth said: "It's really important to remember the bottom line in the debate on speed cameras. In this case the bottom line isn't money; it's life and death."

Ms Hannah added that she is "disgusted" by the lack of concern for the safety of the public that Swindon Council has shown by its decision to stop using speed cameras.

A number of other areas of the country are considering axing speed cameras following budget cuts.