Citroen Ami Wins Best for Eco-City Travel at Marie Claire Sustainability Awards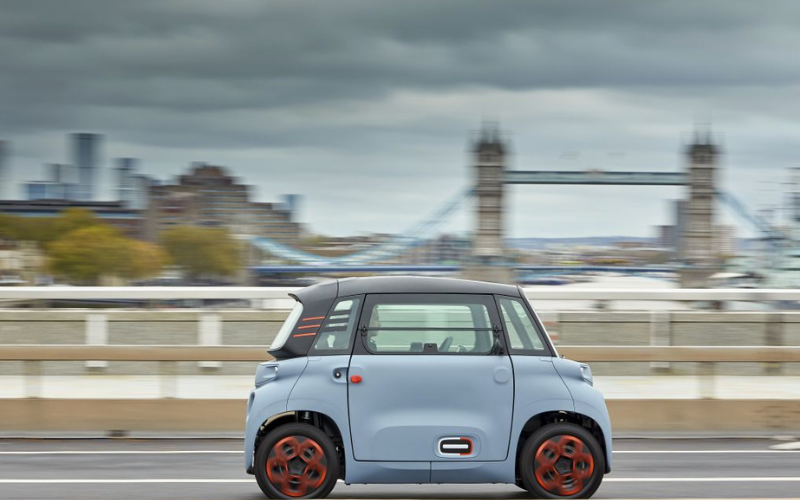 The quirky quadricycle won Best for Eco-City Travel at the awards, and with its eco-conscious character it's not difficult to see why.
The Maire Claire Sustainability Awards celebrate the individual products, brands and organisations across various industries which are implementing sustainable methods within their practices.
Categories for the awards include fashion, beauty, food & drink, health & wellness, travel & leisure, and of course, the motor industry.
With a judging panel comprising the Marie Claire team, over 50 sustainability experts and business founders and activists, it's no small feat to be chosen for such an award.
Let's take a look at the sustainable, eco-friendly features on offer with the Citroen Ami.
Citroen Ami- Best for Eco-City Travel
It's the car with character. Just one look at the new Citroen Ami tells you that there's much to love about this unique, two-seater car.
Though it may look small, the Citroen Ami is a convenient, capable, and accommodating city car perfect for smaller trips like nipping to the local store or supermarket. It offers a 5.5kWh battery which can be charged up to full capacity within just 3 hours, a top speed of 27.9mph and a range of up to 46 miles.
With a smart design inside and out, the Citroen Ami is conscious of the environment with a 100% recyclable design, apart from the battery which is 85% recyclable. A compact profile also gives the Citroen Ami a distinguished, unique look, with a length of 2.41m and a turning circle of just 7.2m- certainly easy to get around in.
Another great thing about the Citroen Ami is that you needn't worry about storage, as it has several handy storage compartments for your convenience- from a baggage area in the front passenger seat to a smartphone cradle, perfect for storing everyday essentials during your drive.
Citroen UK's Managing Director, Eurig Druce, said:
"It's fantastic that Marie Claire UK, and its panel of sustainability experts, have recognised Ami 100% electric as 'Best for Eco City Travel'. Ami 100% electric showcases Citroen's continued commitment to bringing affordable electric mobility and clever design to UK roads, in a fun and unique way. I'm personally very excited to see the Ami 100% electric on UK city streets and overwhelmed by the response towards it from the public and industry experts."
For delivery drivers, there's even a commercial version of the Ami named My Ami Cargo. This offers a payload of up to 140kg and a maximum load capacity of 400-litres, perfect for those working in the urban and city areas. The commercial version will launch alongside the Ami 100% electric, with both enhancing Citroen's electric profile, joining the likes of the e-Berlingo Van, e-Dispatch and e-Relay.
Other winners included the Volkswagen ID. Buzz which was named Best Electric Car at the awards, which you can read more about here.
Interested? You can read more about the Citroen Ami, including pricing and customization options here, or browse our current Citroen electric vehicle deals.