Citroen Berlingo chosen for FPS fleet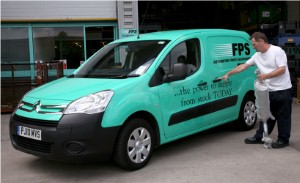 Automotive aftermarket parts distribution firm FPS is set to take delivery of 163 Citroen Berlingo vans this year.

The car manufacturer reports that the popular Citroen Berlingo 1.6HDi 90 625 LX will form the majority of the company's 260-strong fleet by the end of 2010.

Finished in eye-catching peppermint green, the models will be operated on two-year, 100,000-mile contract hire agreements from Burnt Tree.

FPS fleet manager Stuart Collett praised the vans for their fuel efficiency and low whole life costs.

Robert Handyside, commercial vehicle operations manager, added: "We are delighted that FPS has specified Citroen Berlingo vans for this demanding work.

"These proven and versatile vehicles provide the environmental, operational and financial benefits that successful businesses require."

According to Citroen, the Berlingo has a load capacity of either 625kg (short version) or 750kg (long version), as well as boasting rear parking sensors, air conditioning and optional cruise control with adjustable speed limiter.