Citroen models 'to be exempt from congestion charge'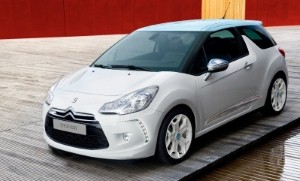 Owners of low-emission Citroen models living in London could be exempt from congestion charges in 2011.

Drivers entering the congestion charging zone in the city are obliged to pay a daily charge of £10.

However, Citroen has confirmed that its DS3 Style and C3 Airdream+ models will be eligible for the greener vehicle discount, because they feature Euro 5 compliant engines and have carbon emissions of less than 100g/km.

Due to be introduced on January 4th after an announcement from mayor of London Boris Johnson, the discount will mean drivers of efficient vehicles will only have to pay £10 per year to register their model with the city.

Citroen notes that its soon-to-be-released C-Zero full-electric car will also be eligible for the discount.

Linda Jackson, Citroen UK managing director, commented: "We are delighted London drivers will benefit from Citroen's low-carbon conventionally powered and all-electric vehicles.

"Our models are proof that environmentally conscious transport doesn't mean compromising on style, comfort or driver pleasure."

The Citroen C-Zero will be released in January, with a 166-litre boot and 64bhp.